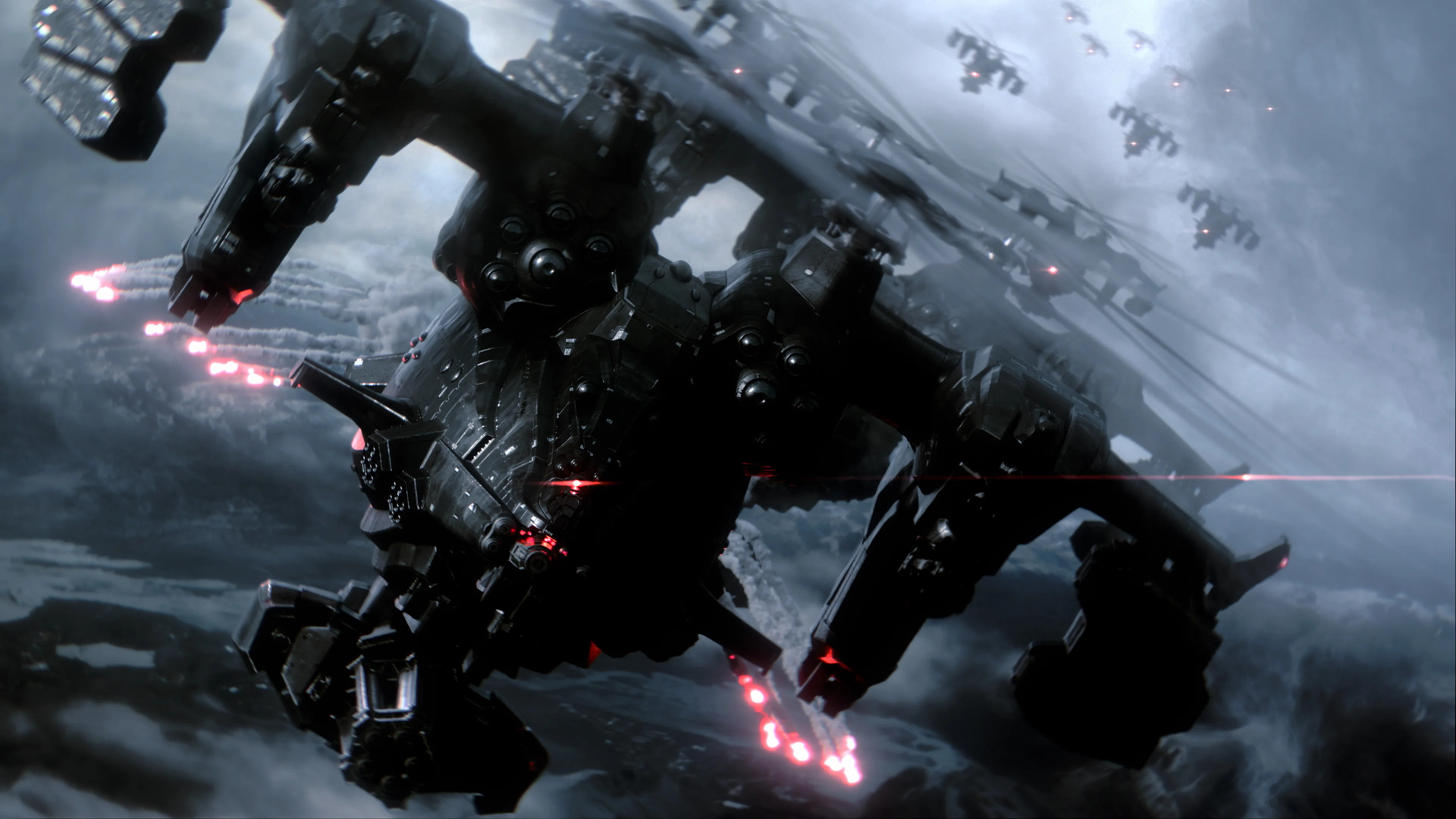 It looks like FromSoftware's latest game, Armored Core 6, will feature competitive multiplayer according to the Japanese box.
The upcoming mech combat title, releasing on August 25 for PS5, Xbox Series X|S and PC, is to feature player-versus-player battles much like previous titles in the series. However, FromSoftware looks like its taking things up a notch with its latest entry.
According to images showing the back of Armored Core 6's Japanese physical release (posted to the r/armoredcore subreddit), the game has support for up to six players online. Though it's worth noting that FromSoftware has yet to reveal any in-depth details about the game's online suite, so we don't know whether this will be two teams of three, a free-for-all format, or potentially both.
Additionally, the physical box (translated by GamesRadar) also states that PvP matches also support up to three spectators, for what seems to be a maximum of nine player lobbies. Series fans are pretty excited about the prospect on Twitter, seeing the potential for matches to be spectated and broadcast on streaming platforms.
UP TO 6 PLAYER MATCHES AND SPECTATOR MODE. BRO DO YA'LL REALIZE BIG THIS DUB IS?! SPECTATOR MODE. WE'LL HOST TOURNAMENTS. WE CAN STREAM THE MATCHES PROPERLY. FRIENDLY FIGHT NIGHTS. ALL THE GOOD STUFF!! RRRRRAAAAAHHHHHHHHH pic.twitter.com/PzYCbvPomiJuly 22, 2023
See more
With any luck, Armored Core 6's multiplayer will be reminiscent of Elden Ring's Colosseum update, which added a bespoke PvP suite to FromSoftware's brutally tough action RPG. This mode, however, supported up to 12 players online, though it's likely the team opted for fewer in Armored Core 6 for game balance and performance reasons.
We're only a month away from Armored Core 6's release, so it's not a stretch to expect more concrete details on the game and its multiplayer modes soon. Bandai Namco's YouTube channel released an all-new story trailer over the weekend, and we doubt it'll be the only one between now and launch day.
Over in hardware news, beloved Gamecube and Wii emulator Dolphin backs off of its Steam release following pressure from Valve and Nintendo. Also, here's why Capcom is cracking down on certain controllers at professional Street Fighter 6 tournaments.