The Dynamic Island is one of the biggest iPhone design changes we've seen for a long time, but a new concept envisions a dramatically different Apple handset – one that takes inspiration both from the company's Vision Pro headset, and seemingly also a Xiaomi rival.
Created by ADR Studio Design and Antonio De Rosa (via Tom's Guide), this concept phone is called the iPhone Vision, making at least one of its influences immediately clear.
The biggest visual changes from the iPhone 14 line are found on the back, with big humps at the top and bottom of the phone.
The hump at the top houses the cameras along with a tiny back screen, which can display notifications and widgets. This is something that we've previously seen on the Xiaomi Mi 11 Ultra, and like that phone, you can imagine that it would also allow for framing selfies with the rear cameras.
As for the hump lower down, that delivers 'Space Audio', allowing for crisp and clear surround sound direct from the phone's speakers.
The front of this iPhone Vision concept doesn't look dramatically different to an iPhone 14 Pro, but the screen has curved edges. Frankly, we're not big fans of this design, and can only imagine how big the camera hump would be with the expanded lens count of the iPhone 14 Pro or iPhone 14 Pro Max. But it's certainly different.
The envisioned specs are rather impressive though, including both M2 and R1 chips, like the Apple Vision Pro. This would allow the phone to perform extremely fast and multi-task more effectively.
It's also listed as having a periscope camera with up to 8x optical zoom, and a high 2,200-nit peak brightness, but even in fantasy land they couldn't envision an iPhone's battery lasting more than a day, or charging wirelessly at more than 30W.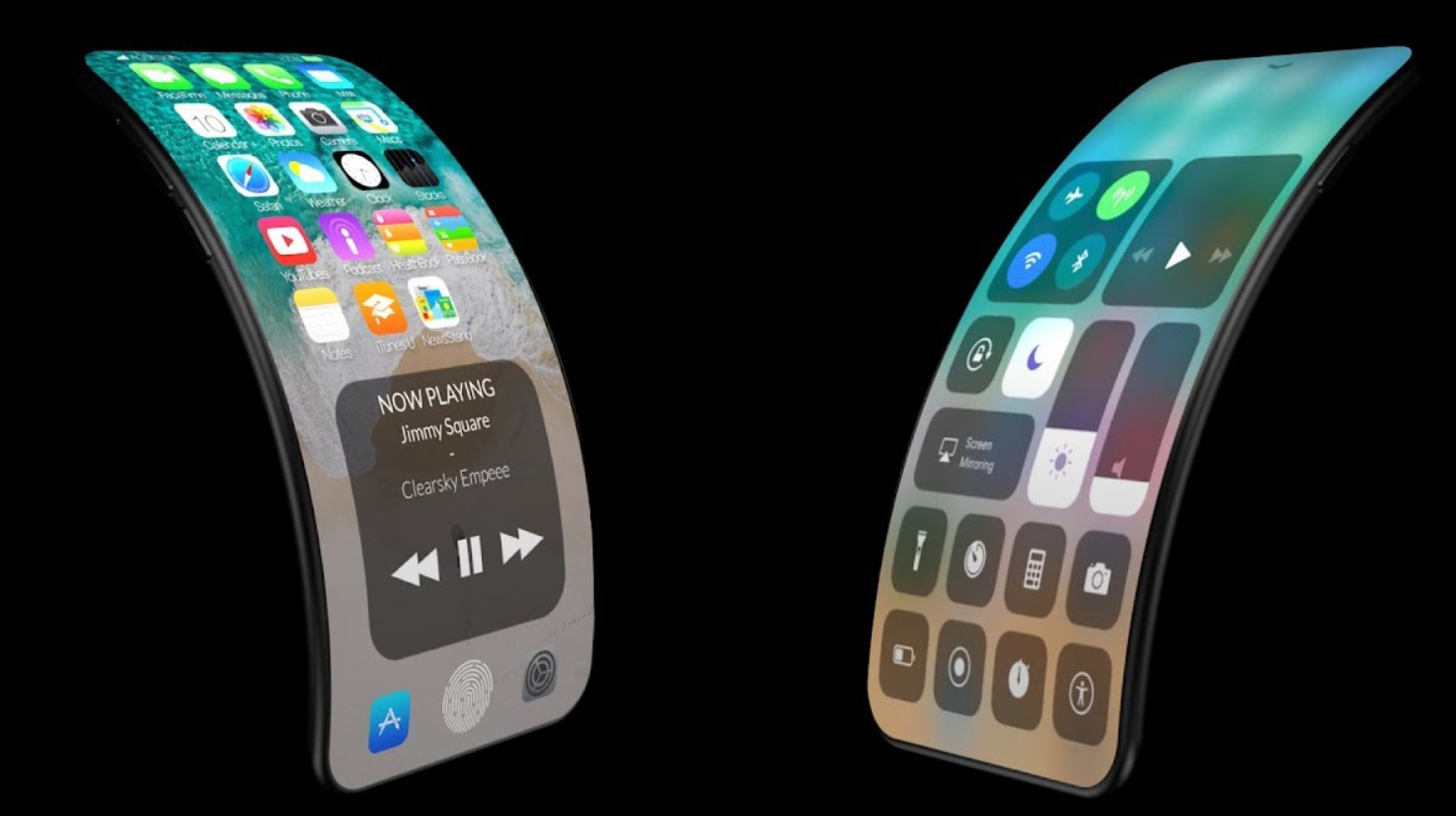 This isn't the only eye-catching iPhone concept either, because in line with the discovery of a new Apple patent for a rollable screen, ConceptsiPhone made a render showing a flexible iPhone that's extremely thin and could perhaps be rolled up.
It's worth noting that neither of these concepts are likely to become reality, they're just visions of what Apple could one day do if it so chose to.
For now though, we've got the iPhone 15 line to look forward to, which, while rather less ambitious, does look set to include some significant upgrades compared to the current best iPhones.