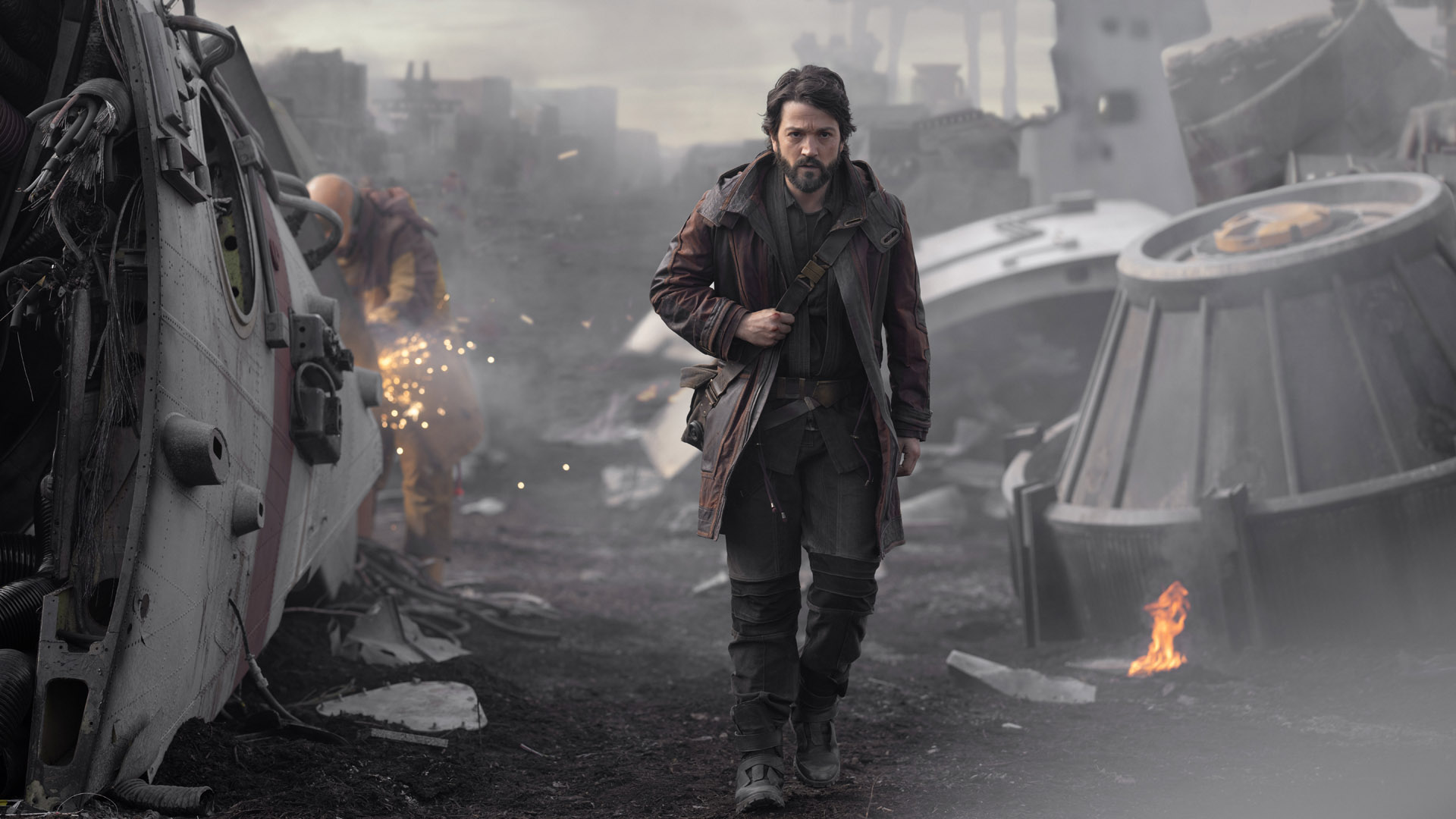 The US actors' and writers' strike is continuing to shake up plans by the best streaming services and studios alike, with some productions getting the green light to continue and others having to pause pre- or mid-shoot. The latest shows to be caught up in the strike are the Disney Plus' Star Wars spin-off Andor season 2 and Apple TV Plus drama Tehran, and while it's good news for Apple it's bad news for Disney.
The strike means that actors and writers aren't available for all the things they do –not just the acting and writing but promo and overdubs for the actors and script changes and reshoots for the writers, among many more things. However, the union that represents the strikers, SAG-AFTRA, does consult with studios and streamers to discuss whether it's possible to continue production without breaking the strike.
With Tehran, it seems that that is indeed possible. Season three of the show is currently in production, and SAG-AFTRA has come to an interim agreement that enables production to continue. 
As Variety reports, it's not clear why this particular show got the okay. Most similar agreements are because the production isn't associated with the Alliance of Motion Picture and Television Producers (AMPTP), the targets of the strike action, but Apple is an AMPTP member. "We hear it might have something to do with the series' origins," Variety says, noting that Apple isn't the show's creator or producer.
What's happening to Andor season two?
The other industry bible, Deadline, reports that negotiations around Andor have not been so successful. While a rep for Lucasfilm declined to comment, Deadline reports that there is speculation in the UK that the whole shoot will be forced to pause.
According to Deadline, the production has been trying to get around the strike: "Andor remains in production at Pinewood Studios without its SAG-AFTRA cast members and will continue shooting for as long as it can with actors who fall under agreements with Equity, the British acting union." That means no Diego Luna or Stellan Skarsgård, which limits things somewhat: both actors have been on strike from the beginning and they're quite important to the show. 
As we previously reported, when we said that House of Dragon season 2 on Max won't be delayed, UK labor laws are much less union-friendly than in other parts of the world, so while the acting union Equity supports the strike it fears that its members cannot lawfully down tools to join their US comrades. 
As one of the best Disney Plus shows, it's upsetting to hear that it will be delayed. But there are plenty of choices among the best Apple TV Plus shows still to watch, including (now) Tehran. If you want see every other show and film affected by the writers' strike, see our roundup for a full list. 
Source link