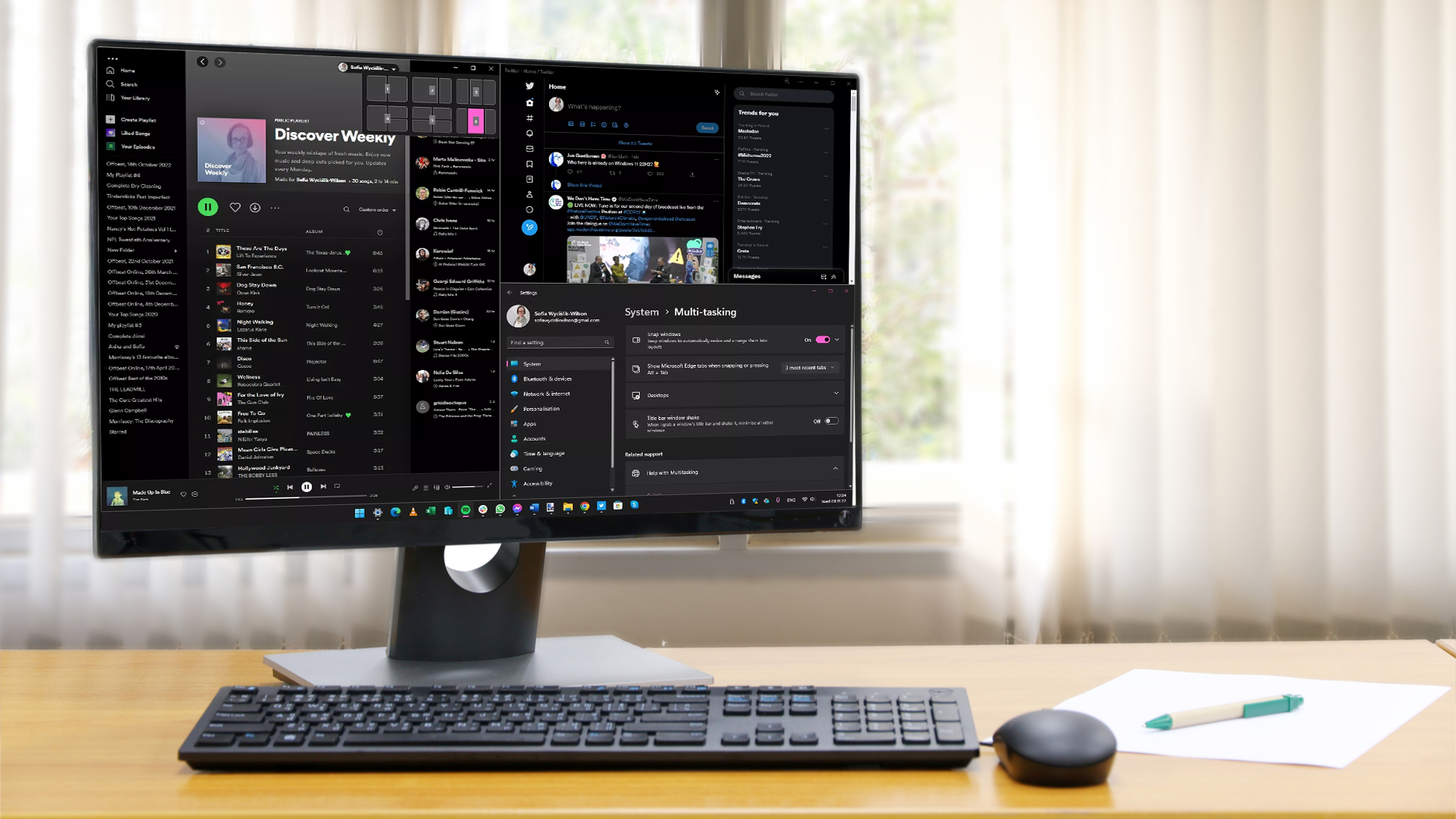 Windows 11 could be getting a new change to give you an idea of how much power your desktop PC chugs through on a daily basis – and per app power usage data, too.
Or at least this is a new feature spotted in the latest preview build of Windows 11 (from the Dev channel), albeit the functionality is hidden away.
The ever-present Windows testing detective on Twitter, PhantomOfEarth, uncovered the feature using ViVeTool. (That's a Windows configuration utility that can be used to poke around under the hood and enable features lurking in the background, still yet to be enabled by Microsoft).
Battery usage in Power settings is becoming Energy (& battery) usage, will show energy usage data (per app as well) and on devices without batteries. Devices with batteries can switch between energy usage and battery level. Total energy usage/emissions data also shown. (23506) pic.twitter.com/PVpep5uiEXJuly 19, 2023
See more
As you might imagine, these features are hidden for good reason – they are still wonky and incomplete, and that's very much the case with what we see here.
But the broad gist of it is that in build 23506, Microsoft is turning the Battery Usage panel into Energy (& Battery) Usage, meaning that it'll be relevant not just for the best laptops out there and battery levels, but to show power usage for desktop PCs.
As PhantomOfEarth explains, the panel will show energy usage data for the Windows 11 PC, and break that down to individual apps, too – so if there's an energy hog piece of software on your system, it'll be clearly visible.
People running desktop computers will be able to see energy usage, but those with laptops can choose to switch between energy usage and battery level (so don't worry, the latter isn't being ditched).
Microsoft will also provide overall energy use and emissions data, but as the leaker observes, this is not yet finished and appears to display placeholder readings for now.
---
Analysis: Inbound for the 23H2 update? Perhaps…
It's no surprise to see the feature isn't fully working, because as we noted above, this is why the Energy (& Battery) Usage panel hasn't yet been sent live in Windows 11 – it isn't ready.
However, it's something we expect will be added in time, given that it'll be pretty useful to see a full breakdown of your PC's power usage and environmental footprint, as it were. (At a time when those concerns are becoming increasingly sensitive, of course).
Being able to view your energy footprint and adjust your PC's settings to see how you can do better – and save money on energy bills, hopefully, even if only a little – will be a welcome ability. Indeed, we can see this feature being tied into Microsoft's AI project eventually, so you'll be able to request: "Copilot, help me save energy on this PC." Followed by a useful set of changes based on the relevant data collected here (well, hopefully).
At any rate, we wouldn't be surprised to see this functionality arrive in the Windows 11 23H2 update (when Copilot will theoretically also pitch up, but we remain unconvinced about that rumor).