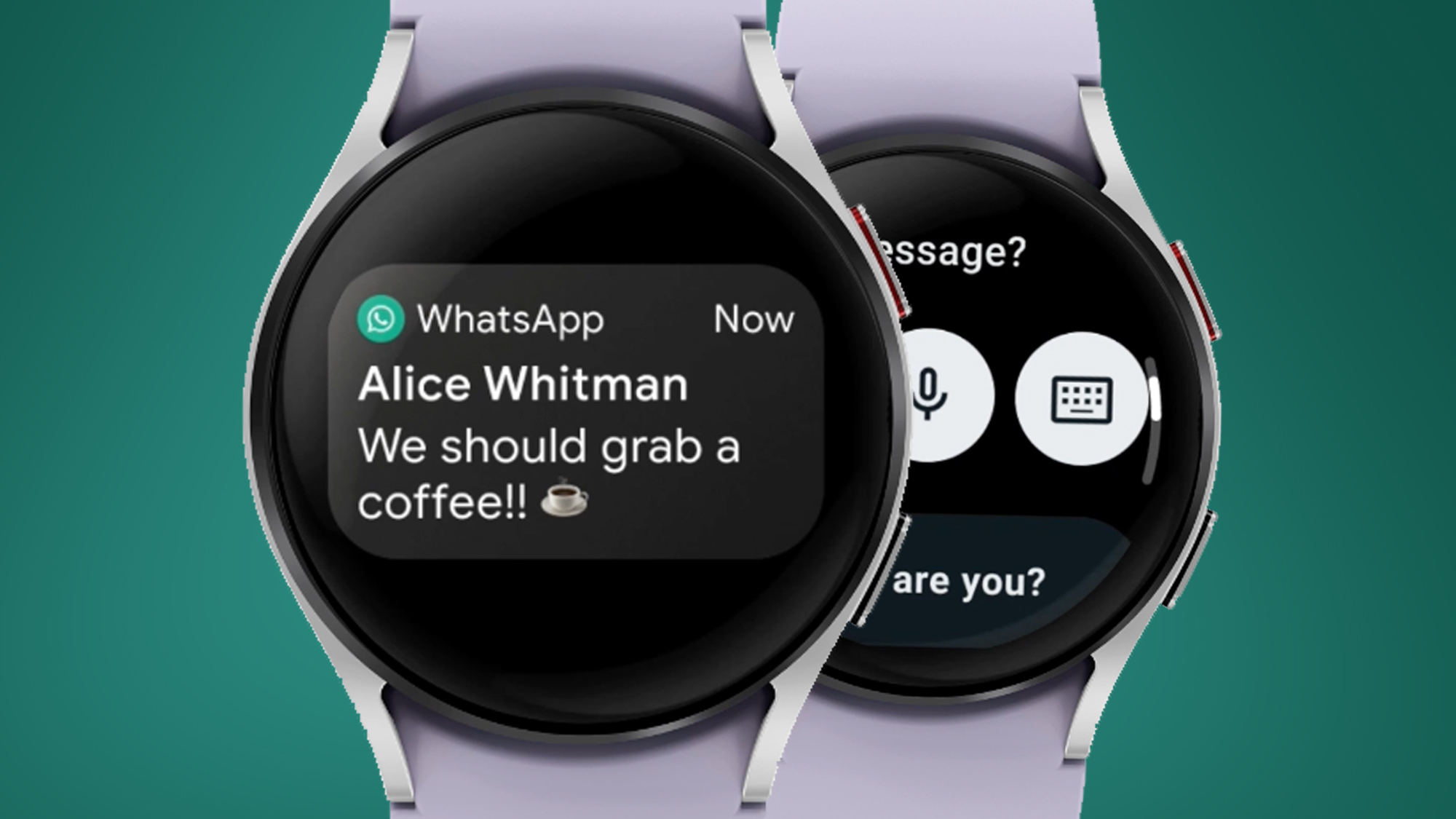 WhatsApp on WearOS is exiting its beta stage as the messaging platform launches its first-ever smartwatch app.
Originally announced during Google I/O 2023, this version allows you to do a lot of the same things as WhatsApp on smartphones. Users can send texts, send voice messages, emojis, and quick replies through a wearable, all without having to connect their phone. It's a proper, standalone app. You don't have to connect your mobile device to respond to messages although the option does exist. Of course, the end-to-end encryption the platform is known for is present here. Be aware WhatsApp on WearOS is not on par with the other versions. It lacks access to large-scale features like Communities. It can't even make VoIP (voice over internet protocol) calls, only receive them.
You can install WhatsApp on your smartwatch right now through the Google Play Store. However, there is one catch: the wearable must be fairly recent as it has to be running on WearOS 3. This includes devices like the Pixel Watch or anything from the Galaxy Watch 5 series. People with older watches are out of luck.
It's unknown if the Apple Watch will ever get its own rendition of WhatsApp. Meta has yet to say anything on the matter. It looks like iOS users will have to go the old-fashioned way of opening WhatsApp on their iPhones if they want to respond to a message. 
Future update
There is more on the way for WearOS. Back in I/O 2023, Google revealed three new Spotify tiles will be "coming soon". These tiles will allow users to directly "play new episodes of your favorite podcasts," see what's in your music rotation, and offer access to a playlist curated by the service's AI DJ.
The launch of WhatsApp on WearOS comes at a very interesting time because, on July 26, Samsung is holding its second Galaxy Unpacked event. There is a lot of hype surrounding the event because we could see the reveal of the tech giant's newest foldable phones. Until today, we couldn't say for sure whether or not the Galaxy Watch 6 would be among the announcements. However, the timing of WhatsApp coming to WearOS feels too coincidental.
You see, WhatsApp was originally meant to release on the operating system in the weeks following Google I/O 2023. But it got pushed back a couple of months to the week before Galaxy Unpacked. Considering the fact WhatsApp has billions of users around the world, we can't help but feel the rollout was delayed in an effort to drive up interest in smartwatches. More specifically, the aforementioned Galaxy Watch 6.
We could be wrong, of course, but, we do hope Samsung's new flagship wearable does make its debut next week.
In the meantime, be sure to check out TechRadar's list of the best WearOS devices for 2023.