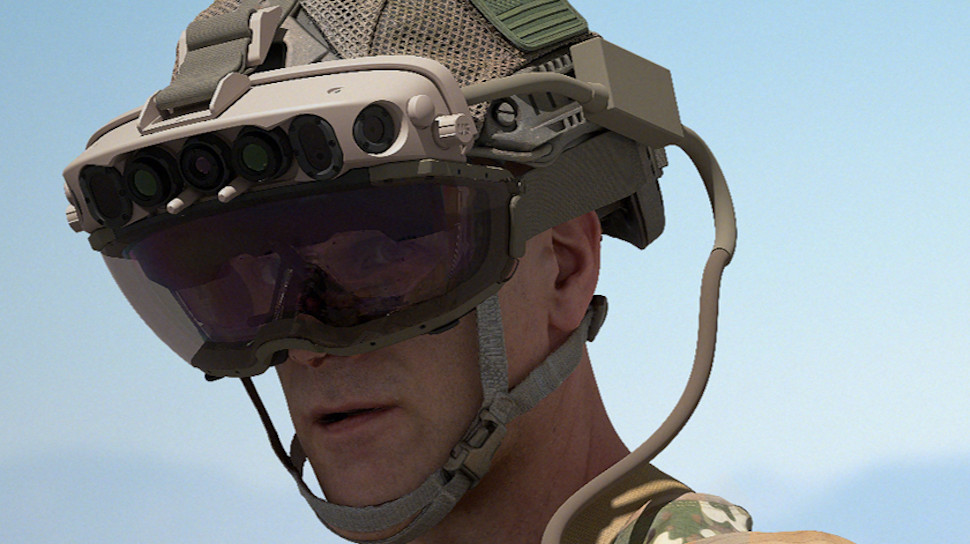 Microsoft has confirmed it will be providing the US Army with new prototypes of its Hololens headset following complaints about previous models.
Several months have passed since the Army reportedly first complained about the usability of its Microsoft Hololens headsets, which were said to be heavy, uncomfortable, and a little too conspicuous.
Now, though, a series of improved IVAS (Integrated Visual Augmentation System) 1.2 devices is set to be delivered by the end of this month.
Microsoft Hololens upgrade
The Army is expecting to carry out three rounds of testing starting next month upon this month's receipt of 20 prototype devices, according to Bloomberg. The success will ultimately decide whether the Army continues to work with Microsoft on the project.
Under the spotlight will be low-light functionality and how visible the devices are – soldiers previously complained that they emitted too much glow at night. Others complained of the size, weight, and other physical attributes that made them both nauseating and uncomfortable for the eyes.
Earlier this year, the US Congress awarded Microsoft $40 million in funding to improve the outgoing model after having rejected an order of 7,000 units.
Microsoft told Engadget that the Hololens 1.2 models should be "slimmer, lighter and more balanced" than the previous iterations which attracted criticism, but with just 20 set to enter testing next month, it still looks like Microsoft could be several steps away from delivering a finished product.
Operational combat test could be on the cards as soon as April 2025, says Engadget, with full IVAS deployment potentially following months later assuming tests are successful. 
Microsoft did not immediately respond to TechRadar Pro's request for more information about the 1.2 models.
Source link