When the Sony A7C was announced in 2020, it became the smallest ever full-frame mirrorless camera for photographers, and there are rumors that its successor – the Sony A7C II – will be made public in the final quarter of 2023. 
A camera designed to be one of the best travel cameras has its compromises: our Sony A7C review found its small form factor, which resembles Sony's enthusiast APS-C cameras like the new A6700, had awkward ergonomics and an underwhelming EVF. It was also slapped with a premium price over the more compelling all-rounder at the time, the Sony A7 III, from which it inherited most of its features, including a 24MP full-frame sensor.
However, the latest rumors around the A7C II point to a highly capable camera that could inherit upgraded tech from more recent Sony A7 IV, which holds top spot in our best mirrorless cameras guide in 2023. What we'll hopefully see is a photography-first camera that looks and feels similar to the video-first best vlogging camera with full-frame sensor, the Sony ZV-E1.
Let's take a look at all the leaks and rumors we've seen so far. 
Sony A7C II: Cut to the chase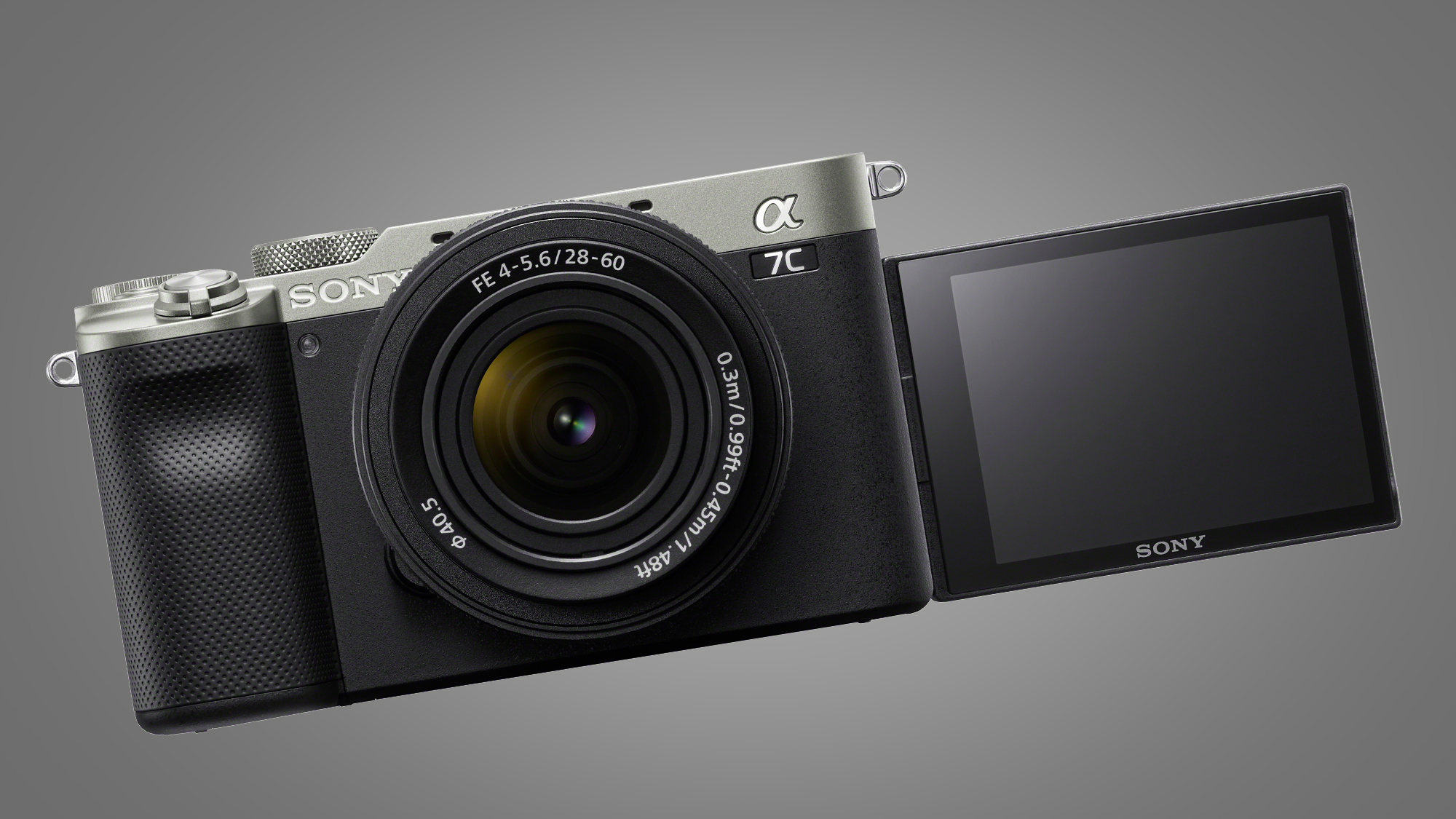 What is it? The successor to the Sony A7C, Sony's smallest full-frame mirrorless camera for photographers
When is it out? Likely the final quarter of 2023 
How much will it cost? Unknown, but probably similar to the Sony ZV-E1, which had a list price of $2,300 / £2,350 (about AU$3,500) at launch earlier in 2023. 
Sony A7C II: Price and release date
There's little info about the possible price of the A7C II, but we can make an educated guess based on the launch price of its predecessor, which was $1,800 / £1,850 / AU$2,800 (plus inflation), or the Sony A7 IV and the ZV-E1. We think the price will be closer to the latter, which was launched in April 2023 with a list price of $2,300 / £2,350 / AU£3,500 body-only. 
It would be a pleasant surprise, though, if Sony went toe-to-toe with the excellent Panasonic Lumix S5 II, which was launched for $2,000 / £2,000 / AU$3,000 in January 2023. 
The A7C II will also likely be available as a kit with Sony's inexpensive full-frame lens, the FE 28-60mm F4-5.6, for an additional $300 / £300 / AU$450. 
As for a release date, Sony rumors site New Camera points to a Sony camera registration in China on 25 June 2023 under the code 'WW499972', which it believes to be the A7C II, and notes that the timeline between registration and announcement is typically four months, which would mean we'd be looking at a reveal in October or November of this year.
Sony A7C II: Rumors and leaks
A rumored spec list, also courtesy of New Camera, details a number of features inherited from the Sony A7 IV and Sony A6700, including the A7 IV's 33MP full-frame sensor, Sony's latest Bionz XR processor, and an AI chipset that enhances performance for functions such as subject-tracking AF, plus a 759-point hybrid AF array. Here are the highlights:
33MP full-frame sensor
ISO 100-51200
BIONZ XR & AI chipset
Up to 10fps
4K 60p 10-bit video, S-Cinetone
3.68m-dot EVF with 120fps refresh rate
3in, 1.03m-dot vari-angle LCD touchscreen
759-point hybrid AF
5-axis SteadyShot image stabilization
Eagle-eyed Sony fans will note the claimed higher-resolution 3.68m-dot EVF, upped from 2.36m-dots in the A7C. However, the EVF on the recent A6700 was the same 2.36m-dot unit as the A6600, so we'll have to see on that one.
Otherwise, we're looking at mostly similar performance to the A7 IV, but in the much smaller form factor almost indistinguishable from the A7C. The recent A6700 did introduce a deeper handgrip over its predecessor the A6600 that made it more comfortable to hold, so perhaps we can expect the same from the A7C II – it would be a welcome improvement over the A7C. 
We're unlikely to see high-end video spec like in the ZV-E1, but otherwise it will likely be pretty hard to tell the two cameras apart. There will need to be some improvement over the A7C's modest video functions, but expect the A7C II to be photo-first camera.
Sony A7C II: What we want to see
It's to be expected that we would see the latest generation sensor and processor tech in the A7C II, including that higher resolution 33MP sensor, and better tracking autofocus thanks to the AI chipset. 
But arguably it's implementing the kind of design and handling improvements that we saw in the A6700 when compared to the A6600 that would make the A7C II a much more compelling camera than the A7C. 
These tweaks include a deeper handgrip, front control dial under the shutter button, and more versatile touchscreen functions, rather than being limited to touch AF like in previous gen Sony cameras.
We could also hope for a rear AF joystick although that's unlikely, and we think the EVF will sadly be unchanged. The inclusion of dual SD UHS-II card slots rather than a single slot is perhaps a little overkill for a camera like this and would make for a larger camera, and spoil its travel-friendly ethos.
We'll be keeping an eye on the latest rumors and updating this page should more detail come to light.  
Source link