Yamaha has unveiled two brand-new Dolby Atmos soundbars, including one that looks set to give the Sonos Beam Gen 2 (still one of the best soundbars on the market) a proper run for its money. 
So let's meet the new contenders! The SR-B40A is a soundbar and wireless subwoofer pairing, while the SR-B30A 'bar features a built-in sub. 
Where do they sit in Yamaha's pecking order? Both new soundbars are a rung or so up from the Japanese company's excellent bijou SR-C30A and SR-C20A bars – and we mean that both physically, and in terms of what you need to pay to own one. 
The new SR-B40A bar and sub offering has an anticipated list price of $399 / £449 (around AU$649, although these prices are unofficial), while the SR-B30A bar with built-in subwoofer is expected to sell for $279 / £299 (around AU$409). 
The keen-eyed will note that, at these prices, Yamaha is positing the SR-B40A pairing as an alternative to the Sonos Beam Gen 2 – but of course, the SR-B40A could offer a little more oomph and bass clout through the low end, because while the Beam is just that – one speaker unit – Yamaha's proposition ships with a dedicated subwoofer.
Both models are available now. 
Analysis: Yamaha 'bars are getting better all the time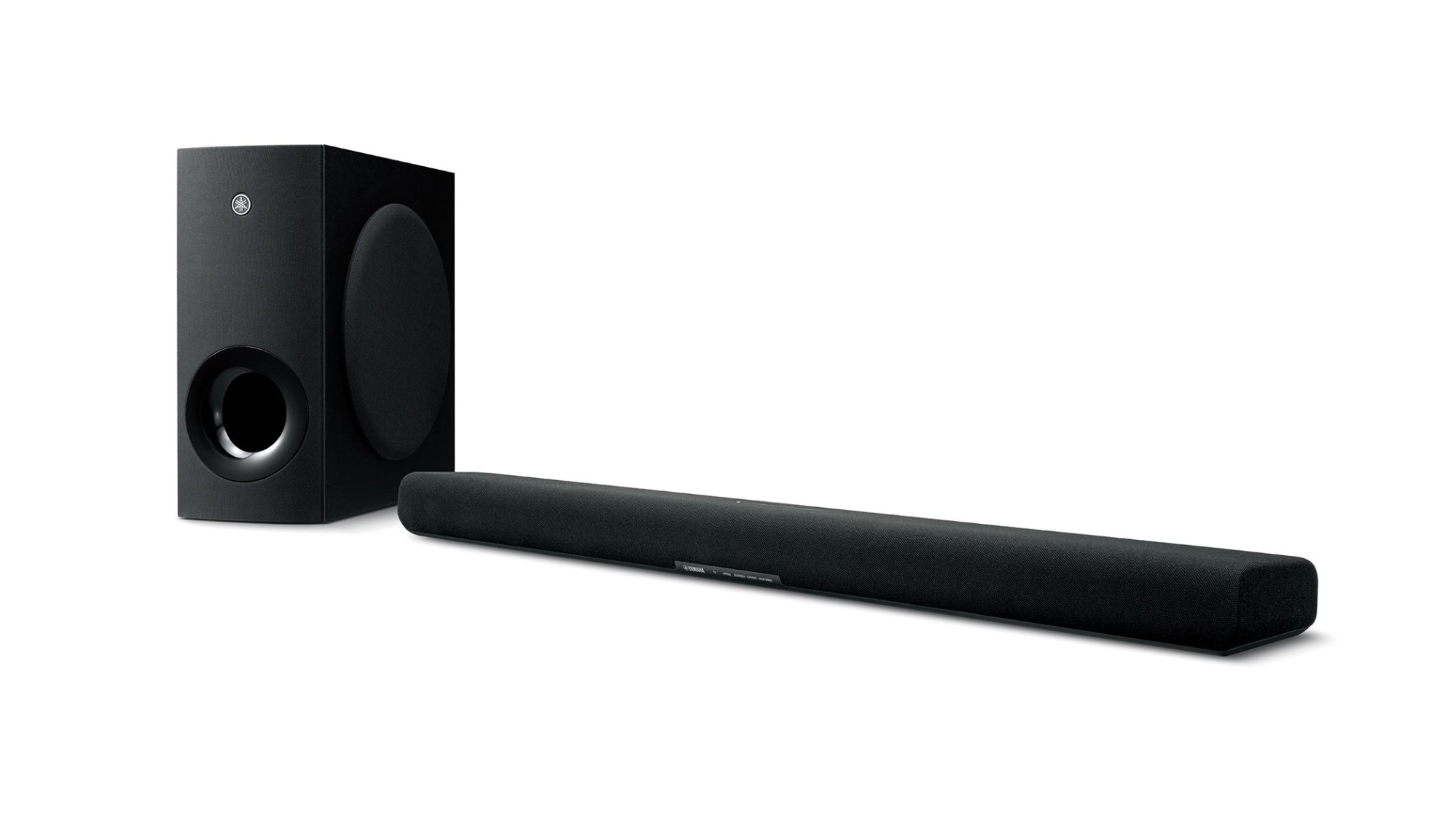 To get a little more granular, under the hood of the more expensive SR-B40A model you'll find four 460mm full-range drivers and two 250mm tweeters, boasting a frequency range of 210Hz to 22Hz. 
The SR-B30A 'bar sports the same configuration as the SR-B40A, but with two additional 750mm subwoofer drivers, thus promising to lower the bass floor right down to 54Hz.
So where's the extra money going in the SR-B40A? The accompanying wireless sub with this solution totes a much bigger 1600mm cone to hone in on and celebrate those juicy, boot-shaking bass frequencies. 
Will it work? It's impossible to say just yet. Although we called the older SR-C30A "one of the best cheap soundbars you can buy", our main gripe (explained fully in our dedicated Yamaha SR-C30A review) was that the relationship between the sub and its accompanying soundbar wasn't perfect. That said, the SR-C30A is not capable of delivering full Dolby Atmos content, and the new SR-B40A definitely is, so Yamaha is only improving at the level. 
Connections-wise, both 'bars feature optical and HDMI compatibility – and remember, you won't get HDMI support from the similarly priced and sized Sonos Ray. Using those HDMI-CEC and eARC connections, you'll be able to command it directly from your TV's remote, but there's also the Sound Bar Remote app, which enables you to adjust the volume and switch sound modes from your phone or tablet if you'd prefer. 
Yamaha says its two new soundbar solutions provide immersive "brilliant sound reproduction" thanks in part to the firm's proprietary True Sound tech, which aims to maximize the directional and height-cue aspects of Dolby Atmos. Also onboard is Yamaha's Clear Voice tech and Bass Extension, which should make dialog much easier to hear (see Faller's OSKAR for another voice-specific idea) and enable you to tweak the low-end to your heart's desire. 
Both the SR-B40A and SR-B30A solutions offer four sound modes: movie, stereo, standard, or game, to help you optimize the sonic performance according to your visual content. Might either model see Yamaha feature in our best Dolby Atmos soundbars guide? Time will tell. 
Source link