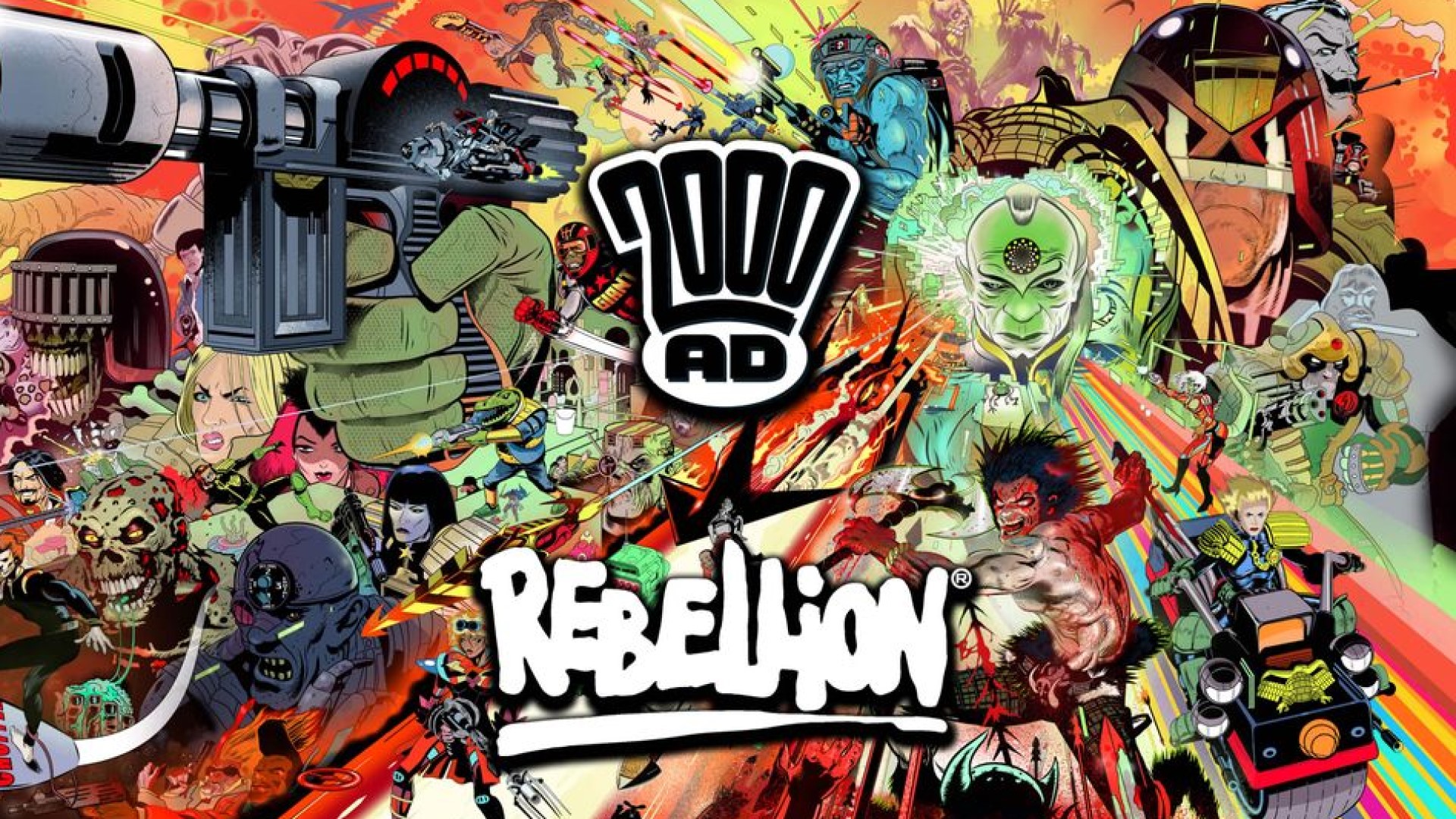 In a marvelous piece of news for comic book fans, the developers at Good Shepherd have entered into a partnership with veteran publishers Rebellion to develop video games based in the 2000 AD universe. 
A Devolver Digital company, Good Shepard is the group responsible for charming card battler Monster Train, easily one of the best indie games of its genre. Suffice it to say, the studio has big plans for the British comic book universe 2000 AD.
"We are huge fans of Rebellion and 2000 AD," said Amanda Kruse, head of business development and publishing for Good Shepherd in a press release. "It's still early days, but building this out with partners who understand the art of adaptation across mediums has been incredible. We are excited to bring fans the hits they are expecting, but even more excited to play with the deep cuts in the library."
Rebellion is the current rights holder when it comes to 2000 AD, and has the license to use characters such as Judge Dredd as well as the universe's catalog of cult-classic characters, including Roy of the Rovers, Sexton Blake, and Halo Jones. 
A vast multimedia company, Rebellion is best known in video games for publishing the cerebral and challenging Sniper Elite series but has a long publishing history across many different forms of media since its founding in 1992. 
Speaking on the partnership, Jason Kingsley OBE, CEO and co-founder of Rebellion stated: "We are honored to be the foremost custodians of the rich history of the British comics industry, and as we aim to preserve these legacies. Rebellion is proud to bring these stories to entirely new generations who will experience them for the first time through our partnership with Good Shepherd." 
Though we don't currently have an indication as to what will come out of this partnership, the depth and breadth of the 2000 AD canon. The grit and satirical bite of the likes of Judge Dredd make for a welcome change of pace from the more polished Marvel universe, a breath of fresh air that could do the video game world more than a little good. 
Keen for more gaming goodness? Check out our list of the best upcoming games. We've also got a list of the best superhero games if you're looking for something more comics-focused.
Source link