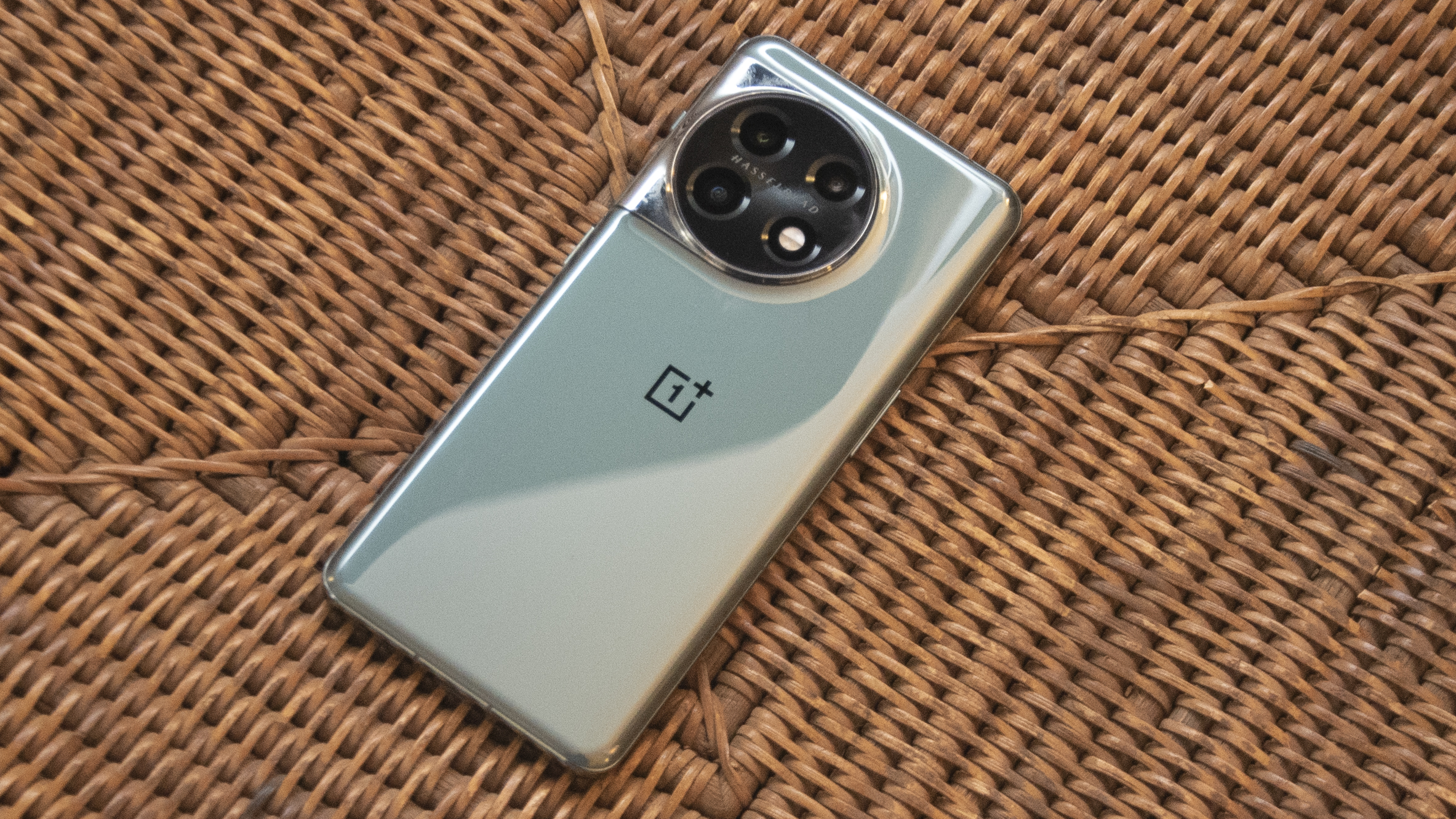 The OnePlus 12 could have every other mainstream flagship beat when it comes to battery capacity, as the latest leak suggests that it will have a 5,400mAh battery.
This comes from reputable leaker @OnLeaks, in collaboration with SmartPrix, and that capacity wouldn't just see it beat the OnePlus 11 (at 5,000mAh) and every other OnePlus phone, but also the likes of the Samsung Galaxy S23 Ultra (5,000mAh), the iPhone 14 Pro Max (4,323mAh), and the vast majority of other phones.
Really the only handsets that it wouldn't have beat are some of the best gaming phones, such as the 6,000mAh Asus ROG Phone 6D Ultimate, and a few cheap handsets that have little going for them, other than their battery life and price.
Of course, by the time we reach the OnePlus 12 release date – which according to another recent leak will be December 2023 in China and February 2024 elsewhere – it will have the likes of the iPhone 15 Pro Max and possibly the Samsung Galaxy S24 line to compete with, but there's no clear sign that these phones will go above 5,000mAh.
A larger battery capacity doesn't always translate to more life, but it certainly can do, so if this leak is accurate, then it's likely that the OnePlus 12 will be among the phones with the best battery life. That said, an earlier leak put the capacity at a more typical 5,000mAh, so we'd take this with a pinch of salt – though the source is solid.
Upgrades all round
The battery capacity isn't all that @OnLeaks has revealed either, also claiming that the OnePlus 12 will charge at 100W wired or 50W wireless, so despite the large capacity you should be able to juice it up quickly.
Apparently it will also have a 6.7-inch AMOLED screen with a 120Hz refresh rate and a 2K resolution, a Snapdragon 8 Gen 3 chipset, 16GB of RAM, 256GB of storage, and a triple-lens camera, with a 50MP primary sensor, a 50MP ultra-wide, and a 64MP telephoto camera, capable of 3x optical zoom.
As with the OnePlus 11, these cameras have supposedly been co-developed in partnership with Hasselblad, and the phone is also said to have a 32MP front-facing camera, and to run Android 14, and have an alert slider and an under-display fingerprint sensor.
Most of this we've already heard in another OnePlus 12 specs leak, so there's a good chance these specs are accurate. If so, then the main upgrades from the OnePlus 11 – aside from the battery capacity – would be to the chipset, the cameras (with most of them set to have new sensors and more megapixels), and the addition of wireless charging.
As such, the OnePlus 12 is shaping up to be a substantial upgrade on what's already one of the best phones. There's likely a while to wait for it yet, but we're sure to hear plenty more leaks and rumors in the meantime, and we'll report on all the credible ones.