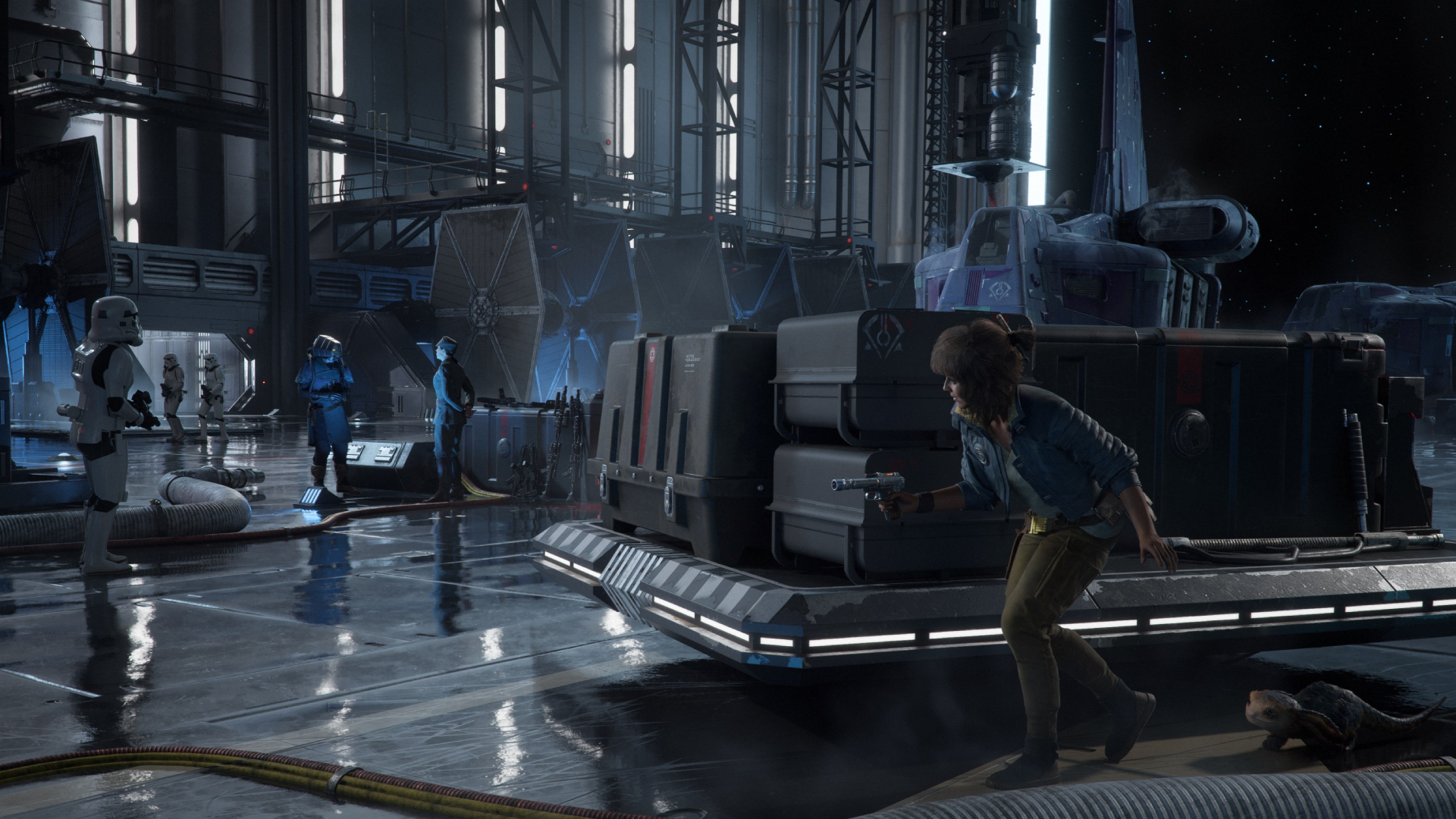 Some good news if you're looking forward to Star Wars Outlaws, as developer Massive Entertainment seems like it's going all-in on attention to detail.
Star Wars Outlaws creative director Julian Gerighty, in an interview with Edge Magazine, confirmed the team is doing everything it can to put forward an authentic 1970s filmic experience. That includes everything from editing techniques in cutscenes all the way to the various items and gadgets protagonist Kay Vess will make use of during her adventure.
Star Wars Outlaws is set between the events of The Empire Strikes Back and Return of the Jedi, so Massive Entertainment "wanted to emulate that feel," Gerighty confirms to Edge. He adds that the developer is working on technology for the game "which emulates some of the lenses of the 1970s […] so you have the vignetting, film grain, lens breathing, the curvature of a thicker lens, the slight lens flares." (thanks, The Loadout)
It doesn't stop there. Massive Entertainment is also trying to emulate the limitations filmmakers would've had back in the 70s and 80s when it comes to prop design. "It can even come down to something as granular as the industrial design of Kay's binoculars," says Gerighty. "You can't understand the constraints, the design philosophies, and principles that go into creating something like a new gadget, or a pistol, or a creature. That's something we've had to learn."
It's reassuring to hear that Massive Entertainment seems to care about the visual language of the Star Wars universe. It's reminiscent of the lengths Creative Assembly went to with Alien Isolation's brand of replicating analog technology for its authentic horror experience.
Star Wars games, in general, have a very strong track record of maintaining the feel of the movies and extended universe. Whether that be Star Wars Battlefront's commitment to sound design or even Episode 1 Racer's roaring, atmospheric podraces, it's almost always a big draw of Star Wars titles. It's good to see that hasn't been lost with Star Wars Outlaws.
In other Ubisoft game-related news, it seems the publisher currently has no plans for Assassin's Creed Mirage DLC, which looks to be a step back from the rather dense roadmaps offered for prior games in the series.
Source link