The Samsung Galaxy Ring has long been rumored to be tech giant's answer to the Oura Ring – and according to some new rumors, Samsung is ramping up its plan to deliver what could be a minimalist take on the best fitness trackers around. 
According to the Korean tech news site The Elec (as spotted by Android Central), Samsung has "started developing" some prototypes of the Galaxy Ring, which is an "advanced" stage before it decides when to start mass development.
So while it still isn't clear exactly when the Galaxy Ring might launch – with an arrival as Samsung Galaxy Unpacked 2023 almost certainly too soon – it looks like Samsung is pressing ahead with the concept, which is potentially exciting for fans of minimalist fitness trackers. Particularly as the Galaxy Ring is shaping up to be an intriguing alternative to the Samsung Galaxy Watch 6.
According to The Elec's report, Samsung is in the process of making the circuit boards for its first Galaxy Rings. It will then decide when to mass produce the fitness tracker based on "product scalability". The rumors also claims that Samsung is applying for a smart ring patent that works with XR (extended reality) devices, like its forthcoming Apple Vision Pro rival that's been tipped to land in mid-2024.
Hopefully, the Samsung Galaxy Ring will arrive before then. But what exactly might the Galaxy Ring be capable of and how might it stand out against the best fitness trackers already out there? While we don't have all the answers right now, we have gathered all of the latest rumors on the Galaxy Ring's price, release date, and features below.
If you want to learn more about the world of fitness tech, check out our best sleep tracker and best smartwatch guides to find out which gadgets the Galaxy Ring could be competing against.
Samsung Galaxy Ring: Cut to the chase
What is it? It's rumored to be Samsung's first-ever smart ring 
When is it out? Likely late 2023 or 2024 at the earliest
How much will it cost? Unknown, but likely more than the Galaxy Watch 5
Samsung Galaxy Ring: Price
We still don't know for sure if Samsung is definitely launching its take on the smart ring, let alone how much it might cost – but based on existing rivals we can start to predict how much a Galaxy Ring might set you back.
Our benchmark is the Oura ring. In our Oura (Generation 3) review we noted that the device was impressive but relatively expensive compared to a traditional smartwatch coming in at $299 (about £230 / AU$440). 
On top of that, you have to pay $5.99 (about £4.50 / AU$8) per month for an Oura membership to keep access to premium features (you do get six months free with your smart ring purchase though). 
Another reference point should be Samsung's best smartwatch. In our Galaxy Watch 5 review we found that the gadget offered comprehensive support for apps and fitness features, and at launch, it came in at $279.99 / £269 / AU$499.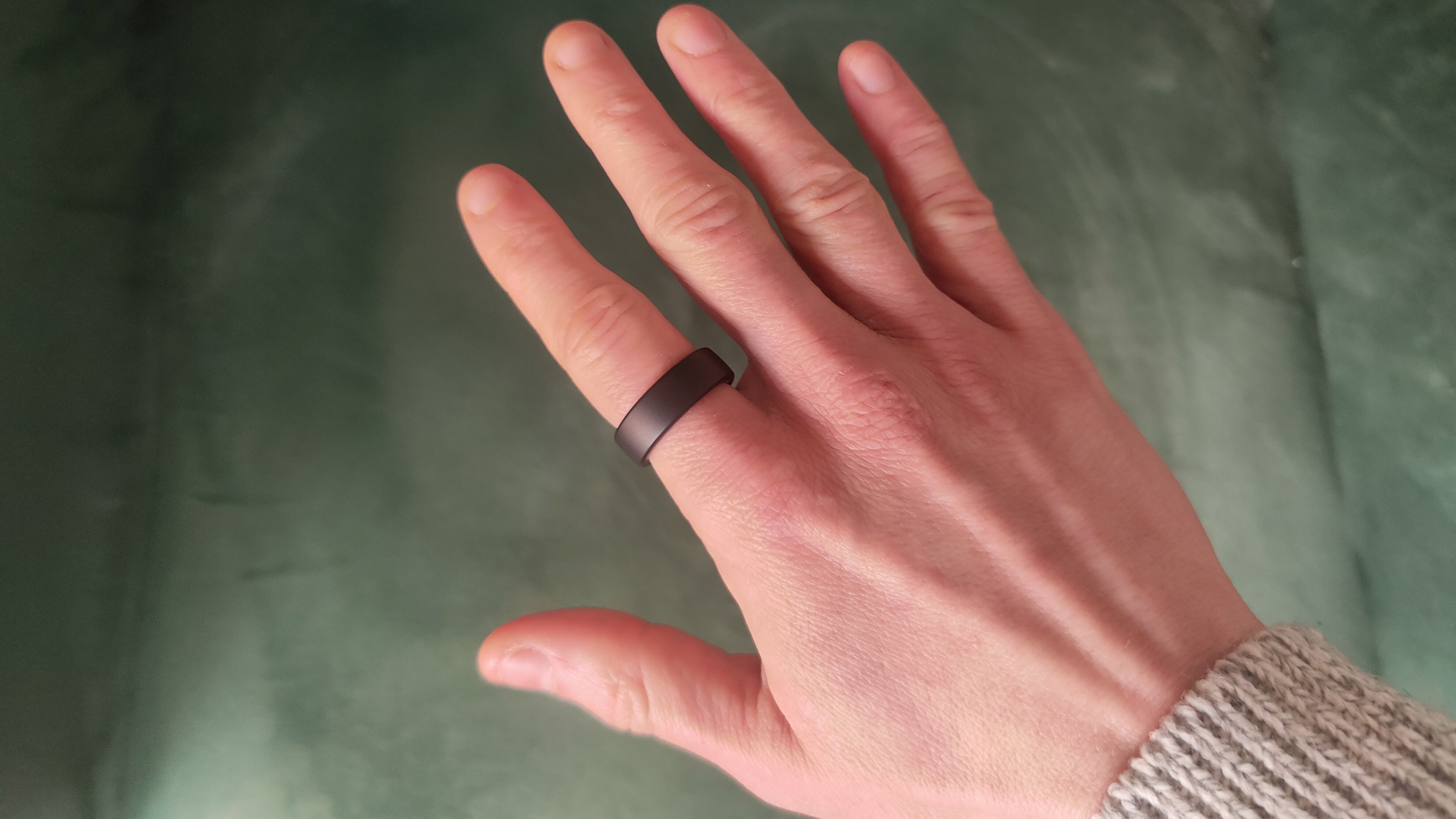 Based on these gadgets we wouldn't be surprised if the Galaxy Ring came in somewhere around $300 / £300 / $550. As for whether this price will be 'worth it', it's worth considering what you want from your tech.
On the one hand, the Galaxy Ring will likely offer a bevy of fitness features – with potentially even more accurate readings than a smartwatch in some areas. But on the other, it likely won't offer much support for non-fitness apps found on a Galaxy Watch. 
If you care about health and prefer minimalist accessories, then the Ring is an exciting prospect. But if you're after a smartphone companion and only have a minor interest in fitness features you'll likely be much happier with a smartwatch.
Samsung Galaxy Ring: Release date
Because the Samsung Galaxy Ring is only rumored to be in its prototype phase, it's tough to say exactly when it might launch. While there are reports that the Korean tech is testing advanced prototypes of the gadget, there are no guarantees that we'll see a final version in 2023 – or even 2024.
That said, there are some signs that a launch could be coming in the relatively near future.
Chiefly, Samsung has a patent for a smart ring which was discovered in October 2022. As with all patents, there's a chance that Samsung's ring will never see the light of day, but this isn't the only evidence we've seen that a Galaxy Ring could be on the way.
Samsung has also been granted a trademark classification by the Korean Intellectual Property Rights Information Service (KIPRIS) for a "Galaxy Ring." Trademarks also don't mean anything concrete – Samsung could just be protecting the Galaxy name from being used by another brand. But a few more recent clues give the idea further credence.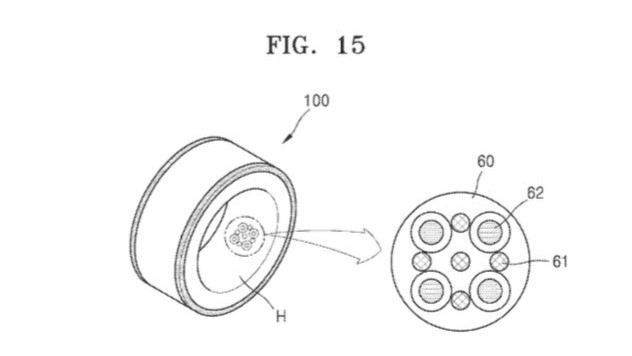 Another interesting note is that Reddit users have spotted "Ring Support" in the features list for a beta version of the Samsung Health app. This again certainly isn't a guarantee that Samsung is developing its own smart ring – it could merely be adding support for third-party rings – but it's a sign that the company is at least investigating the tech, even if it is just for software purposes.
As more leaks come out – and if Samsung releases any teases of its own – we'll likely get a better picture of when the Galaxy Ring will launch.
Samsung Galaxy Ring: News and rumors
It's still pretty early days for Samsung Galaxy Ring rumors, but we have seen a few credible signs that an Oura Ring rival is potentially en route.
On July 18, the Korean tech news site The Elec reported that Samsung had begun "advanced development" of a Galaxy Ring, starting with the manufacture of circuit boards for prototypes.
This news followed earlier reports about a trademark filing and Samsung patents, which showed a smart ring with sensors including an electrocardiogram (ECG), for measuring resting heart-rate and heart-rate variability.
The Galaxy Ring trademark filing was uncovered in February, and described "smart devices for measuring health indicators and/or sleep in the form of ring". This followed some slightly more vague patents for a smart ring-style device, which were unearthed in October 2022.
While none of this is yet concrete evidence that a Samsung Galaxy Ring will go into final production, the rumors are moving beyond the patent stage – and the concept certainly makes a lot of sense, given the rest of the Galaxy ecosystem.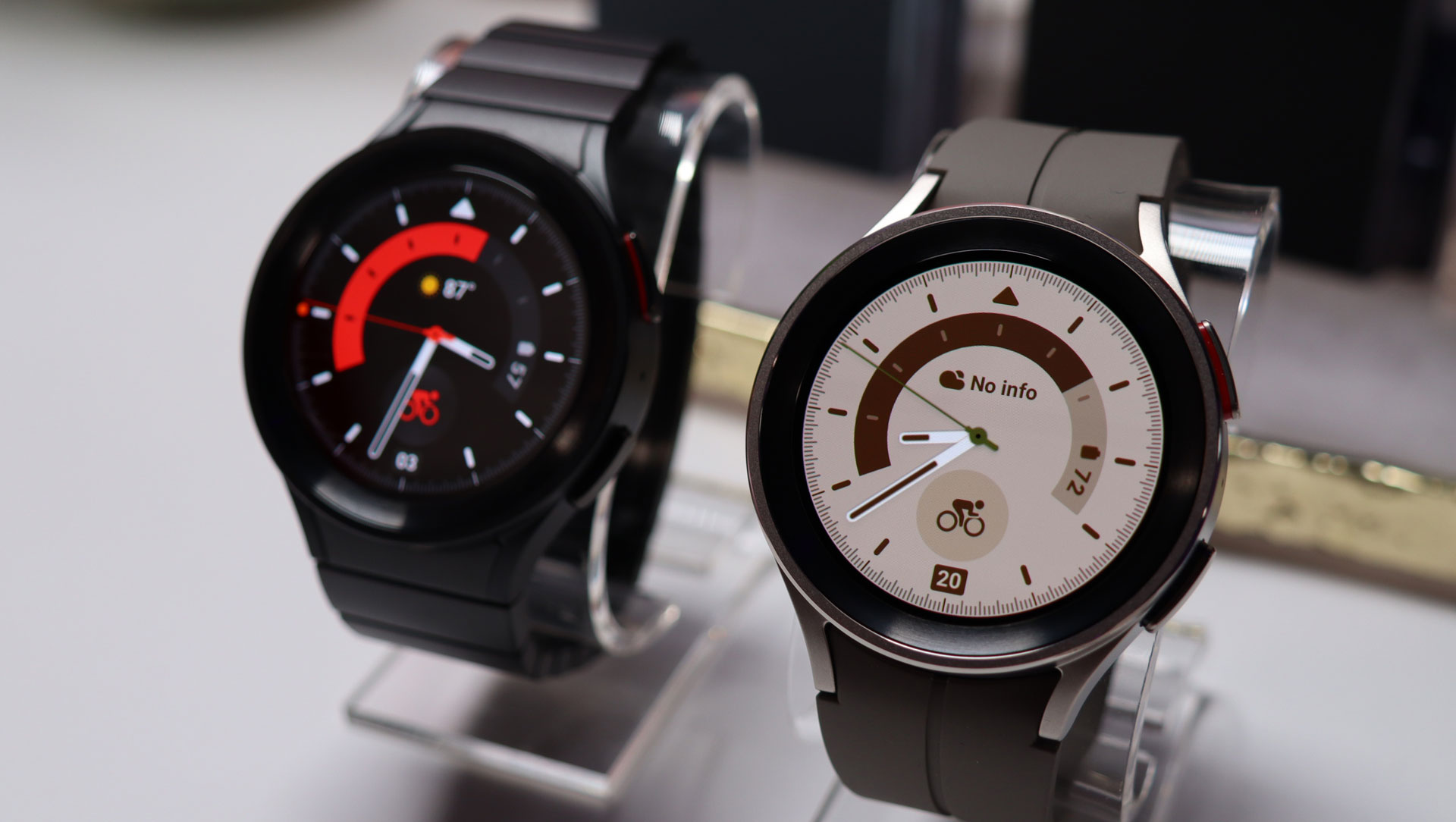 Smart rings are typically more discreet versions of smartwatches – like the forthcoming Samsung Galaxy Watch 6 – with a greater focus on being a fitness tracker rather than a second screen for your smartphone. 
Smart rings are typically less noticeable, more lightweight, and – because they fit more tightly than a watch – more accurate at measuring data. If you find yourself getting distracted by your smartwatch while swimming, running, or sleeping, a smart ring could be the solution.
Based on Samsung's patents – and recent leaks about its early production model – its version could boast many of the same health features found in the latest Galaxy Watch. That means it could have a step counter, a heart rate monitor, and even  ECG capabilities – so it can detect if your heartbeat has any irregular rhythms. It could also house an SpO2 monitoring sensor to detect your blood oxygen saturation.
We'll update this page as soon we have more leaks or official teasers about the Samsung Galaxy Ring. But until then, check out our guides to the best sleep trackers and best fitness trackers.
Source link