The iPhone 16 line isn't expected to arrive until 2024, but that hasn't stopped leakers from sharing early information about the standard iPhone 16, iPhone 16 Pro and iPhone 16 Pro Max (which may end up being called the iPhone 16 Ultra).
For obvious reasons, we expect more information to emerge about the iPhone 16 once Apple has officially debuted its iPhone 15 line this September, but we've already heard enough early rumors to build a vague picture of the iPhones Apple could release in 2024.
Below, you'll find our one-stop guide to all the latest news, rumors and predictions surrounding the iPhone 16 line. We'll be updating this article in the months to come, too, so check back regularly for the freshest iPhone 16 info.
Latest leaks
iPhone 16 release date
Likely to launch in the first half of September 2024
The shipping date will probably be a week or so later
It goes without saying, but since the iPhone 15 line hasn't even seen the light of day yet, we can't know exactly when the iPhone 16 line will arrive. That said, we can make some predictions based on past Apple form.
If the company sticks to tradition, we expect Apple to announce the release date for the iPhone 16 at the 2024 edition of its annual September launch event. We're unlikely to learn the actual date of that event until sometime in August 2024, however we can use the dates of bygone Apple events to predict when next year's Apple event might take place, and therefore when the iPhone 16 could hit shelves.
Apple generally picks the first or second week of September for its annual iPhone launches, and usually opts for a Tuesday, though occasionally the company goes for a Wednesday. The 2022 (read: iPhone 14) edition of Apple's September event fell on September 7, with three of the four iPhone 14 models announced at the time going on sale just over a week later, on September 16 (the iPhone 14 Plus became available on October 7).
That means September 3 or 10 are quite likely launch days for the iPhone 16 in 2024 (both dates are Tuesdays), though September 4 and 11 are possibilities, too. As with the iPhone 14, the shipping dates for the iPhone 16 will probably be just over a week later.
iPhone 16 price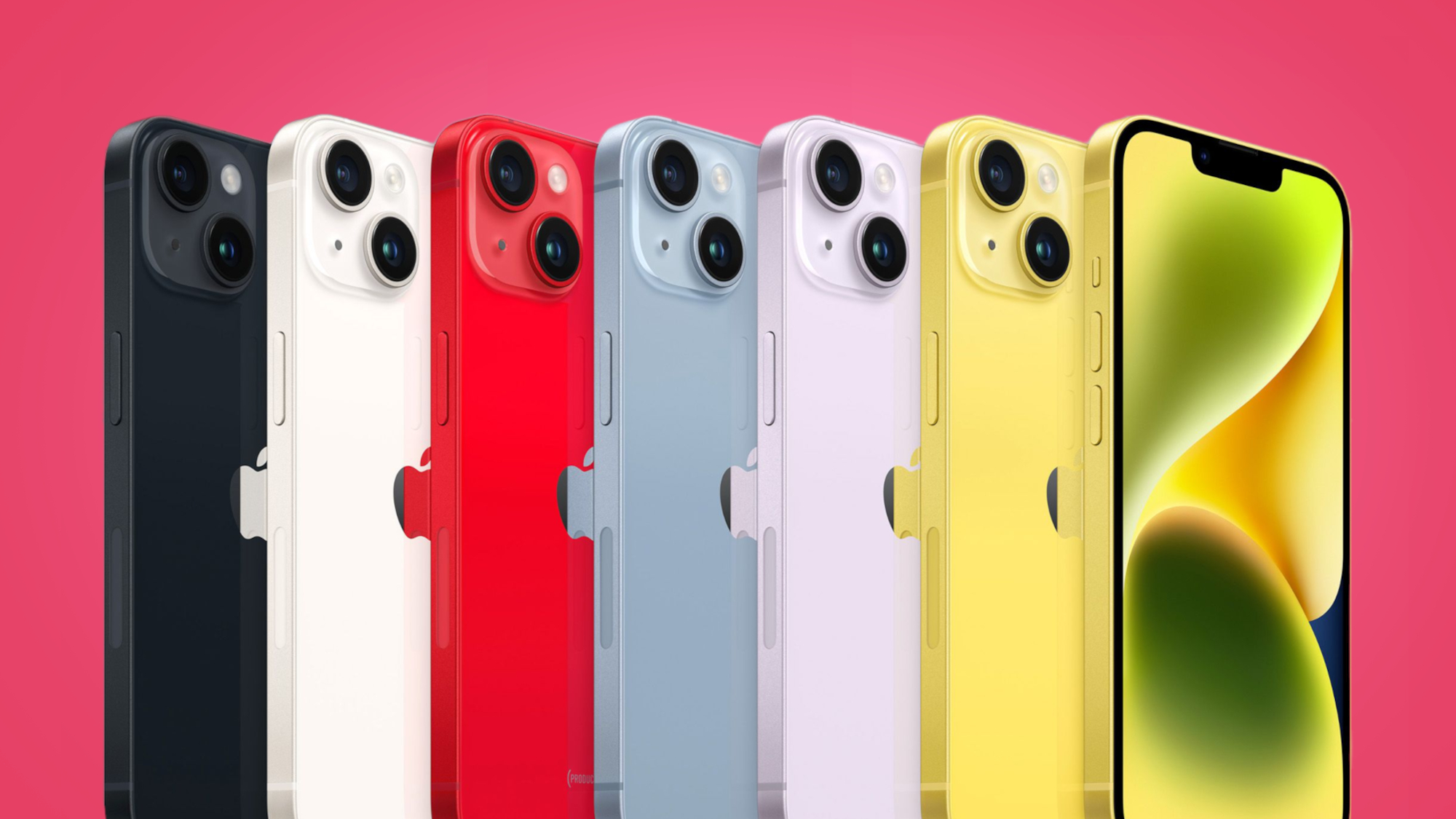 iPhone 15 pricing will hint at iPhone 16 pricing
Once Apple confirms iPhone 15 pricing in September, we'll have a better idea of how much the iPhone 16 line will cost, but again, we can make some educated early guesses based on existing rumors.
We're all but certain, for instance, that Apple will be raising iPhone 15 prices across the board, owing to increased production costs, so it's logical to think that next year's iPhone 16 models will cost at least as much as their predecessors.
If those price increase rumors prove accurate, the standard iPhone 15 will cost more than $999 / £1,099 / AU$1,749, while the iPhone 15 Pro and Pro Max – which supposedly won't be available in 128GB storage options – will cost more than $1,099 / £1,209 / AU$1,899 and $1,199 / £1,309 / AU$2,099, respectively.
These figures could, therefore, be mimicked by the iPhone 16 line, however some analysts predict that the iPhone 16 could be cheaper than the iPhone 15. This is because Apple reportedly plans to switch the process it uses to manufacture iPhone chipsets at some point next year, which could impact iPhone prices for the end consumer.
It's also worth bearing in mind that Apple may debut its first Ultra-branded iPhone in 2024. Initially, rumors purported that an iPhone 15 Ultra would be replacing the iPhone 15 Pro Max this year, but analysts now predict that an iPhone 16 Ultra will debut next year, instead.
It's not yet clear whether this Ultra iPhone would arrive in addition to or instead of an iPhone 16 Pro Max, but it is almost certain that Apple's first Ultra iPhone will be the most expensive iPhone ever. 
iPhone 16 screen size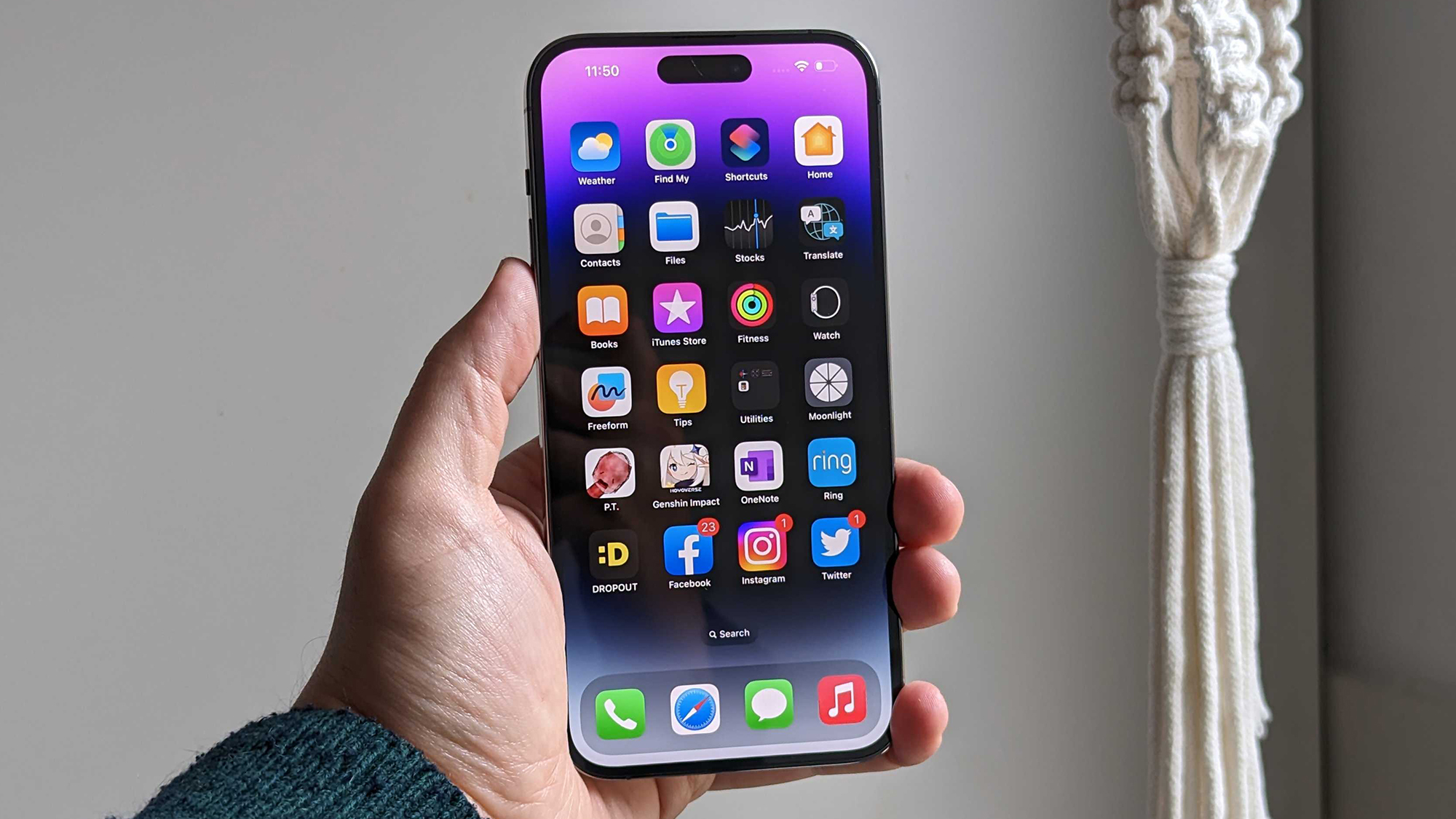 Larger displays, new aspect ratio for Pro models
Standard model likely to remain 6.1 inches
When it comes to screen sizes, we've heard rumors that the iPhone 16 Pro and 16 Pro Max could be the biggest iPhones yet.
Specifically, serial Apple tipster Ross Young claims that the iPhone 16 Pro and iPhone 16 Ultra (or iPhone 16 Pro Max, as it may be called) will boast 6.3-inch and 6.9-inch screens, respectively, with both phones getting a new 19.6:9 aspect ratio, too. This would make them the tallest and narrowest iPhones ever.
For reference, the iPhone 14 Pro and iPhone 14 Pro Max use 6.1-inch and 6.7-inch screens, respectively, with every iPhone 14 model sporting an aspect ratio of 19.5:9. Apple is expected to maintain these dimensions with its upcoming iPhone 15 line.
The below mock-ups – created by 9to5Mac – illustrate just how much taller and narrower the iPhone 16 Ultra will appear versus the equivalent model in the iPhone 15 series, if indeed these rumored dimensions turn out to be accurate.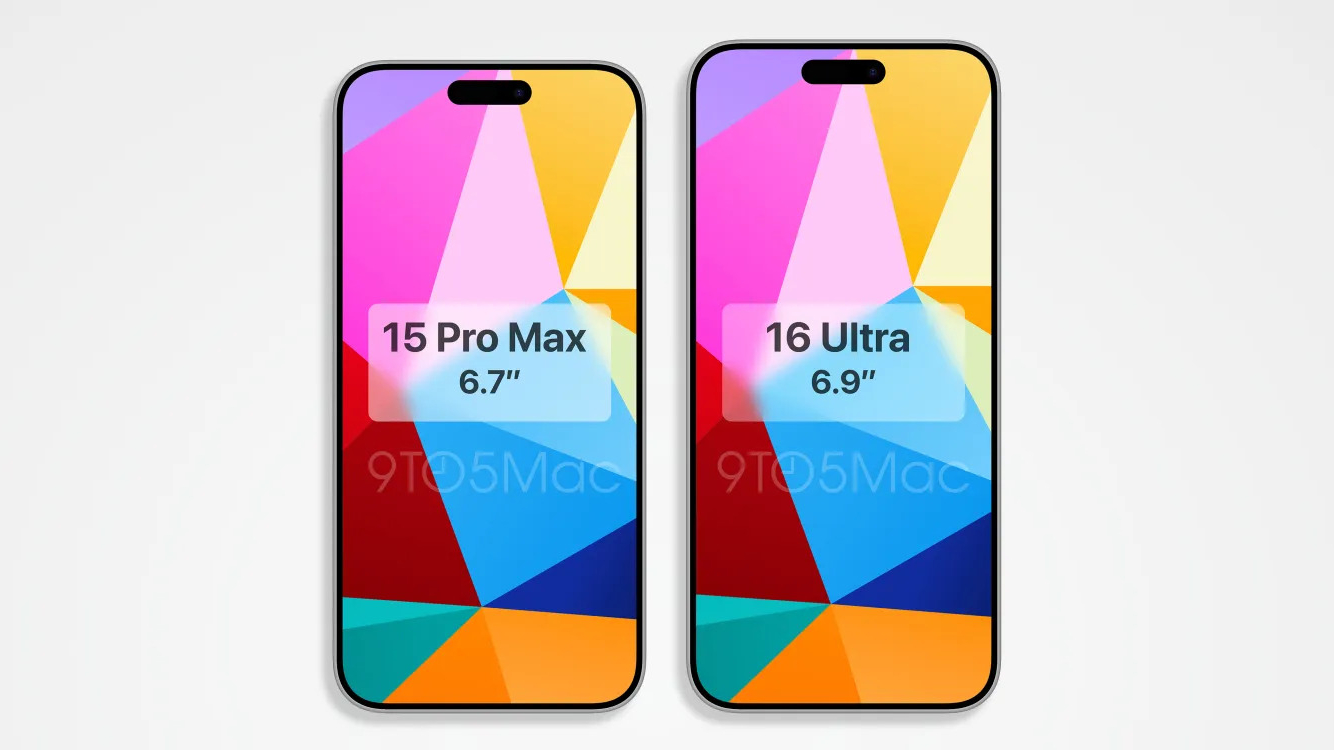 Why might Apple be thinking about beefing up its already-beefy iPhones? Well, these larger iPhone 16 Pro and iPhone 16 Ultra screen sizes will supposedly make room for some serious camera upgrades (more on these later).
Ross Young notes that the standard iPhone 16 will stick with the same 19.5:9 aspect ratio as  today's best iPhones, though these dimension changes will potentially trickle down to the iPhone 17 and iPhone 17 Plus in 2025. 
iPhone 16 design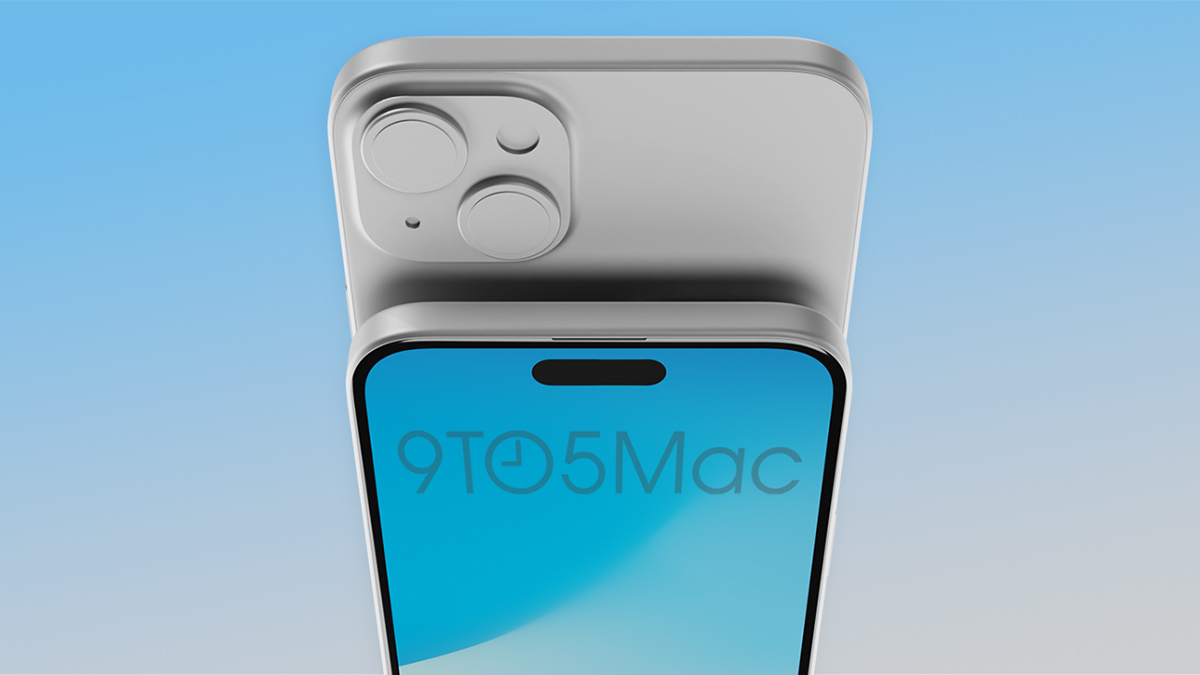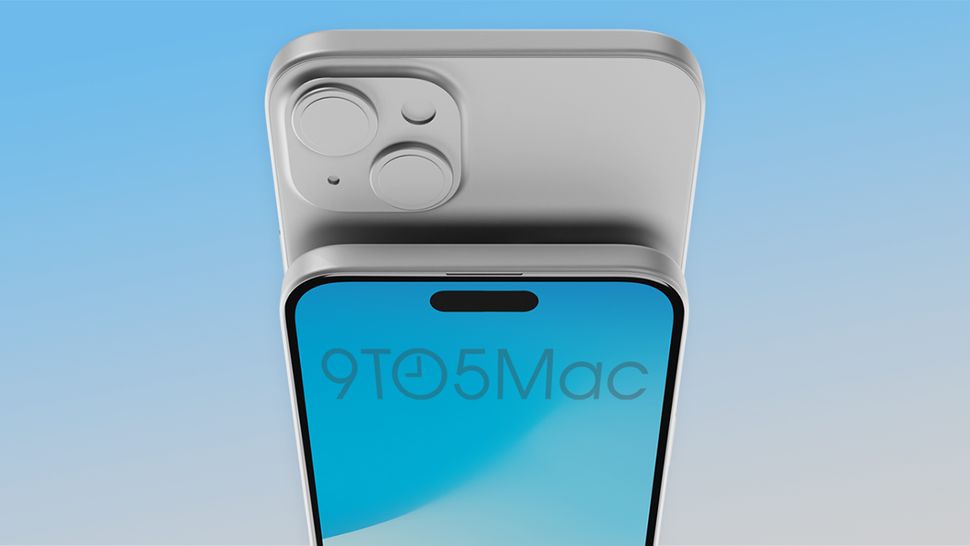 Standard iPhone 16 rumored to sport iPhone 11-style camera layout
Face ID components could be hidden under the screen
We haven't heard too many iPhone 16 design rumors so far, but there are a couple of suggestions out in the wild.
The first refers to the arrangement of Face ID components on the iPhone 16 Pro and iPhone 16 Pro Max. Apple analyst Ming-Chi Kuo and South Korean outlet The Elec report that both phones will have their Face ID components hidden under the screen, similar to how many of the best Android phones now have under-display fingerprint scanners. This won't completely eliminate the selfie camera cut-out – as the sensor itself will reportedly still be visible – but it could allow Apple to reduce its size down to a small punch-hole module. 
The Elec claims that this design change will simply act as a stopgap for Apple, whose ultimate goal is to develop a completely uninterrupted, cut-out-less iPhone display.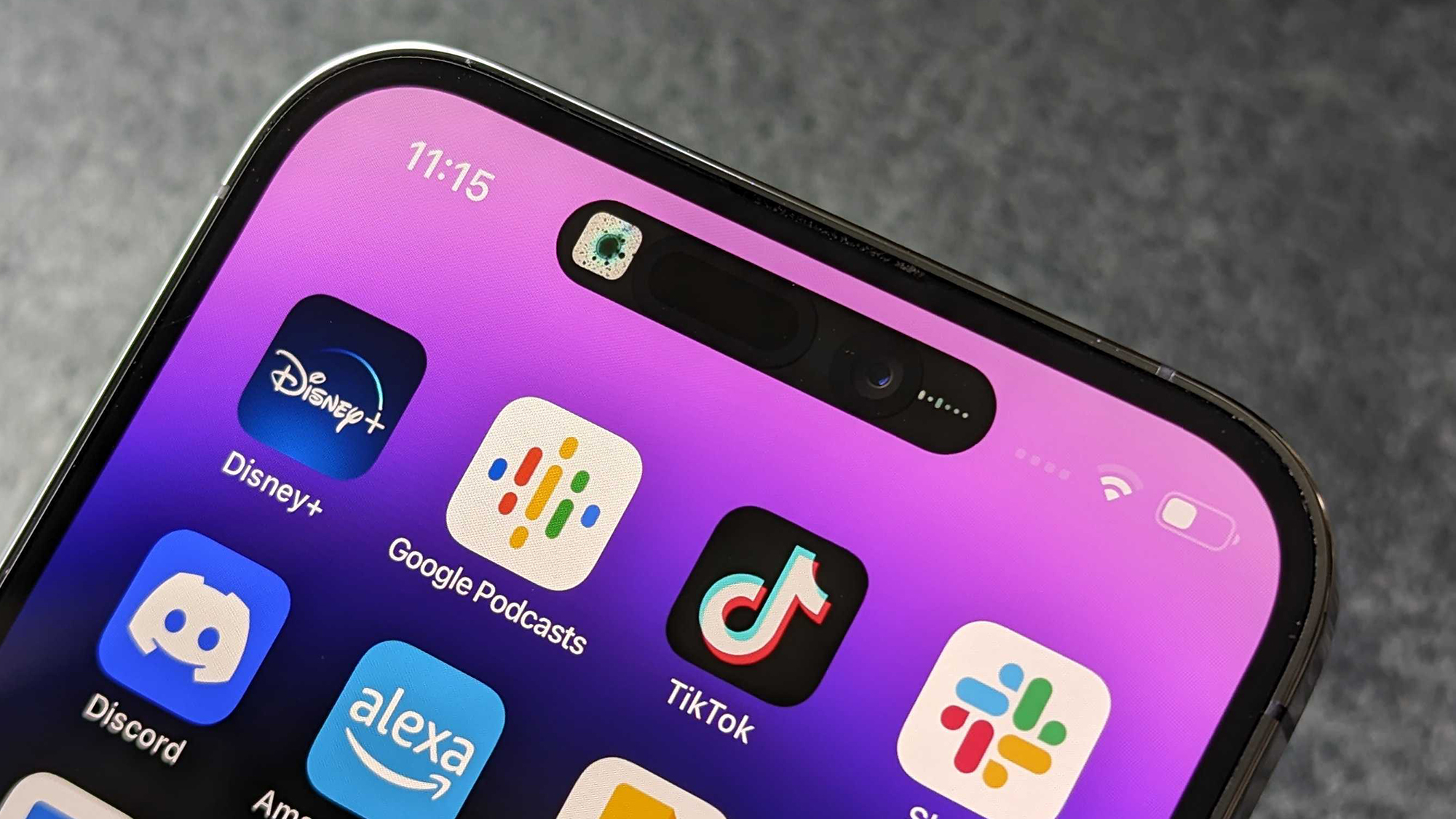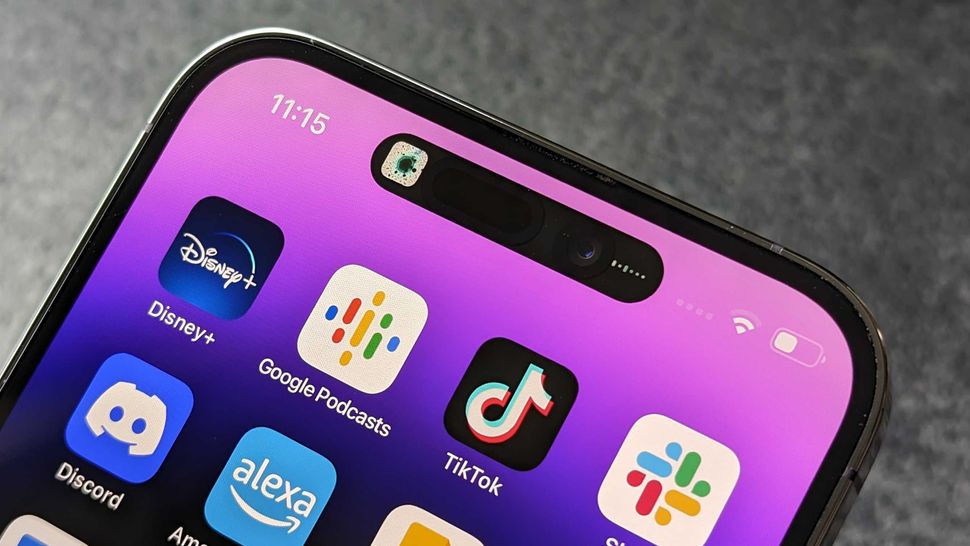 The second iPhone 16 design rumor refers to the standard iPhone 16, exclusively. According to Twitter leaker @URedditor, the iPhone 16 will sport a vertical camera layout, rather than the diagonal setup used on every iPhone since the iPhone 13. "This will make the device instantly recognizable as the latest model" in 2024, @URedditor writes.
The standard iPhone 15 will reportedly stick with the same camera arrangement as the iPhone 14 – albeit with the addition of a 48MP main lens – so it figures that Apple could shake-up the appearance of the iPhone 16 by, well, going back to what it knows.
iPhone 16 camera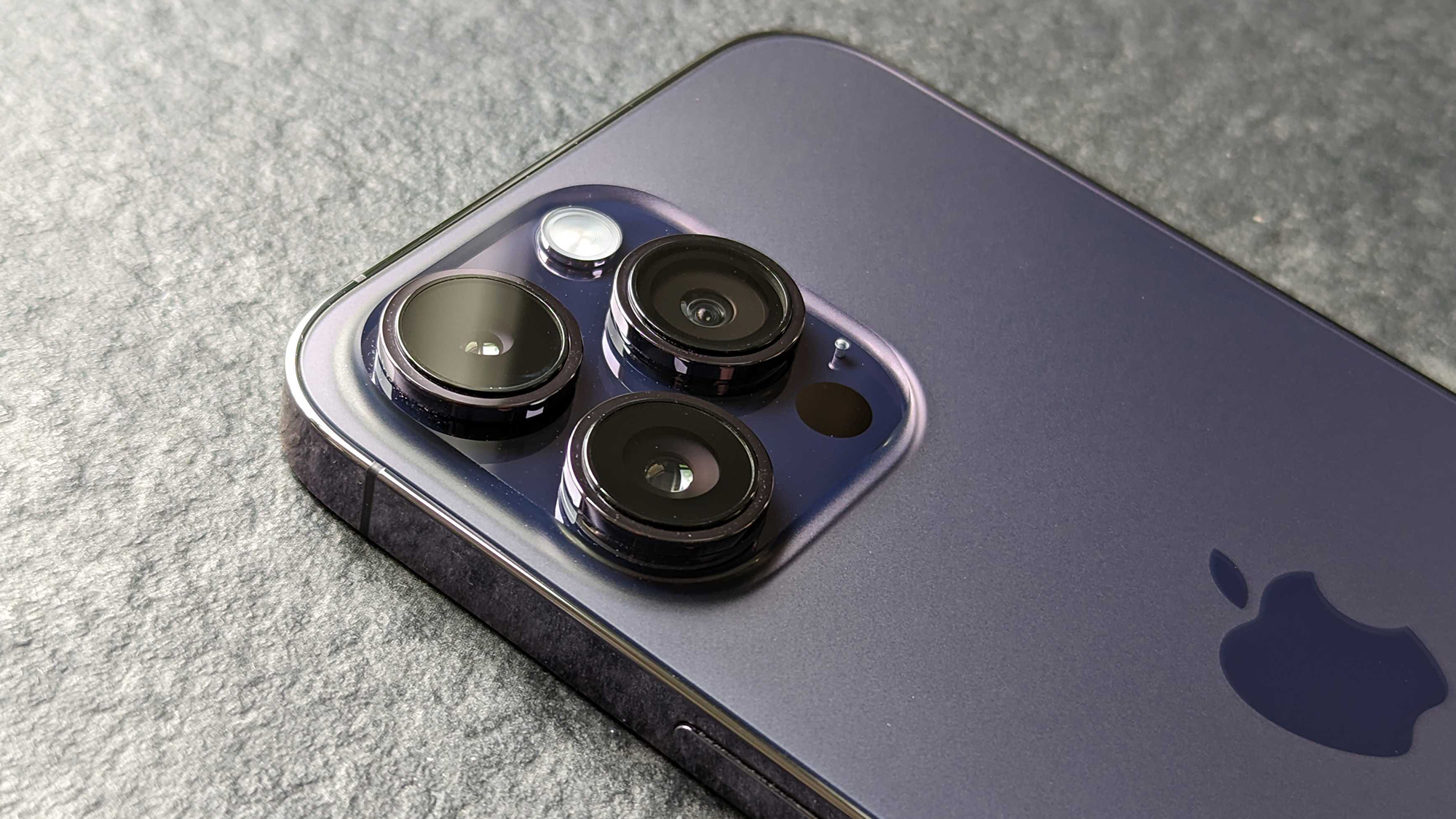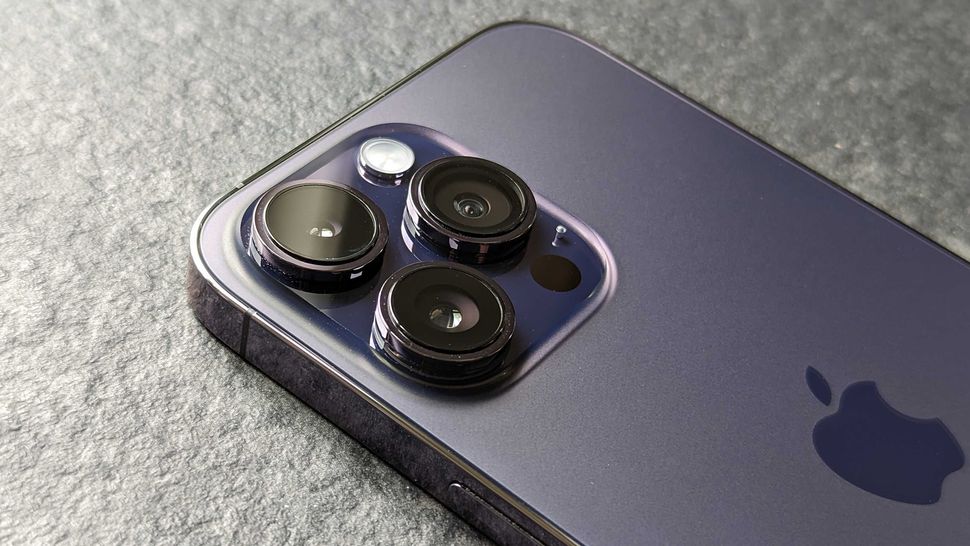 12MP telephoto sensor is a possibility for standard model
Periscope lens for both Pro models
'Super-telephoto' periscope lens rumored for Pro Max
On the topic of cameras, the standard iPhone 16 could sport the same 48MP main and 12MP ultra-wide dual-sensor setup that's rumored for the iPhone 15, but we'd like to see the phone inherit the iPhone 14 Pro's 12MP telephoto sensor, too.
As usual, the more meaningful camera upgrades are likely destined for the iPhone 16 Pro, iPhone 16 Pro Max and/or iPhone 16 Ultra. Indeed, the iPhone 16 Pro could be the first mid-sized iPhone with a periscope zoom lens – a feature that's widely expected to be exclusive to the iPhone 15 Pro Max in 2023.
Periscope cameras – which get their name from their similarity to the instrument used on submarines and other naval vessels – essentially allow the viewer to zoom to extreme lengths while maintaining image quality. In the limited space of a phone's camera module, a periscope camera uses mirrors to allow for more lens elements, and therefore a longer zoom length – not to mention it can be mounted transversely.
As mentioned in the display section of this article, the larger 6.3-inch screen size of the iPhone 16 Pro will supposedly accommodate this inevitably hefty periscope camera.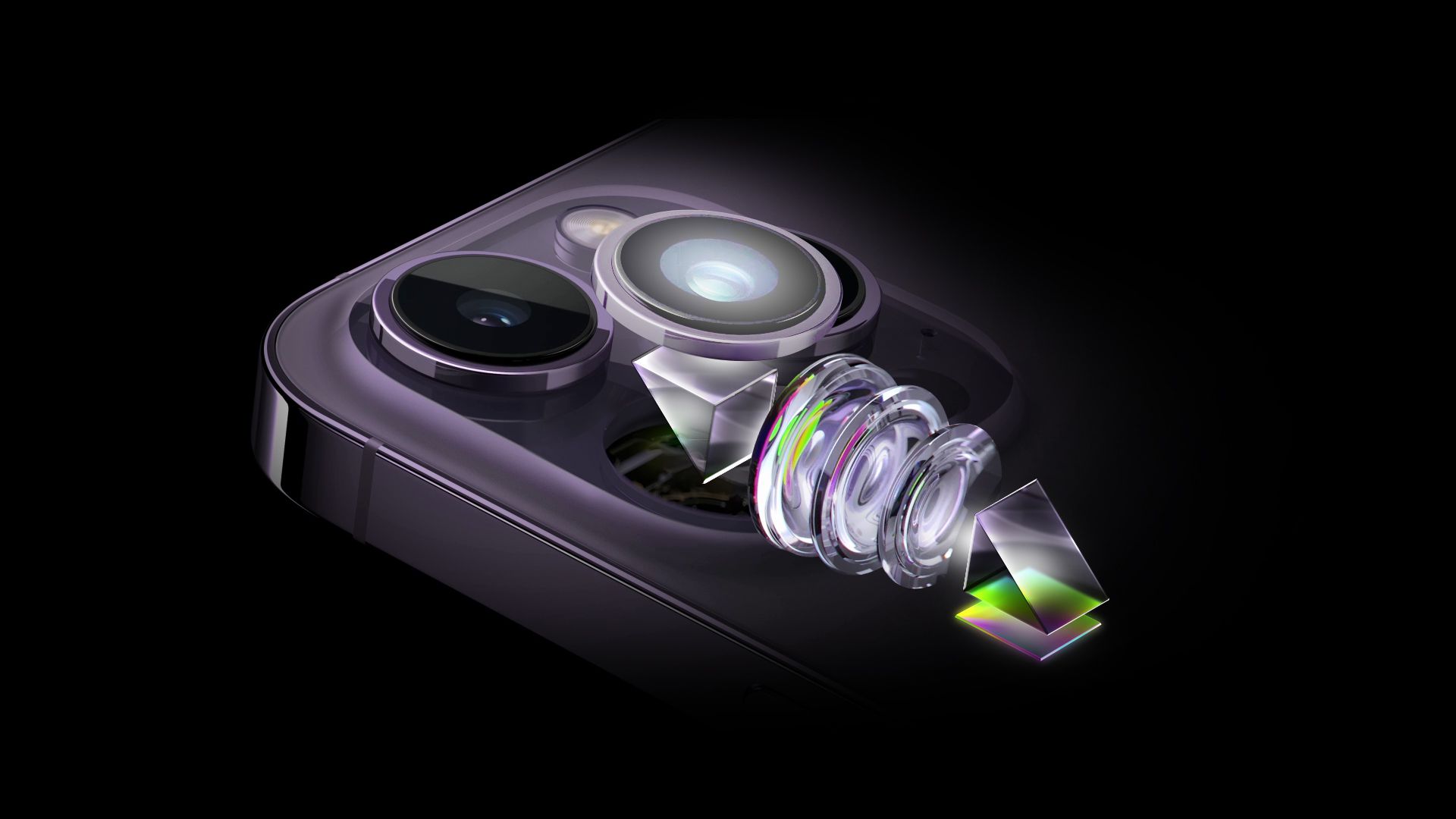 As for the iPhone 16 Pro Max (or iPhone 16 Ultra), this supersized 6.9-inch iPhone could get what's known as a 'super-telephoto' periscope camera. 'Super telephoto' is a term used to describe lenses with focal lengths of over 300mm. Such lenses enable photographers to capture close-up images of distant scenes and subjects, like sporting events and wildlife.
Apple's current iPhones are already among the best camera phones on the market, but this 'super-telephoto' periscope camera would represent a potentially game-changing upgrade for the iPhone 16 Pro Max. For comparison, the iPhone 14 Pro Max's 3x telephoto zoom camera sports a focal length of up to 77mm, while the Samsung Galaxy S23 Ultra's 10x telephoto zoom camera sports a focal length of 230mm. 
iPhone 16 features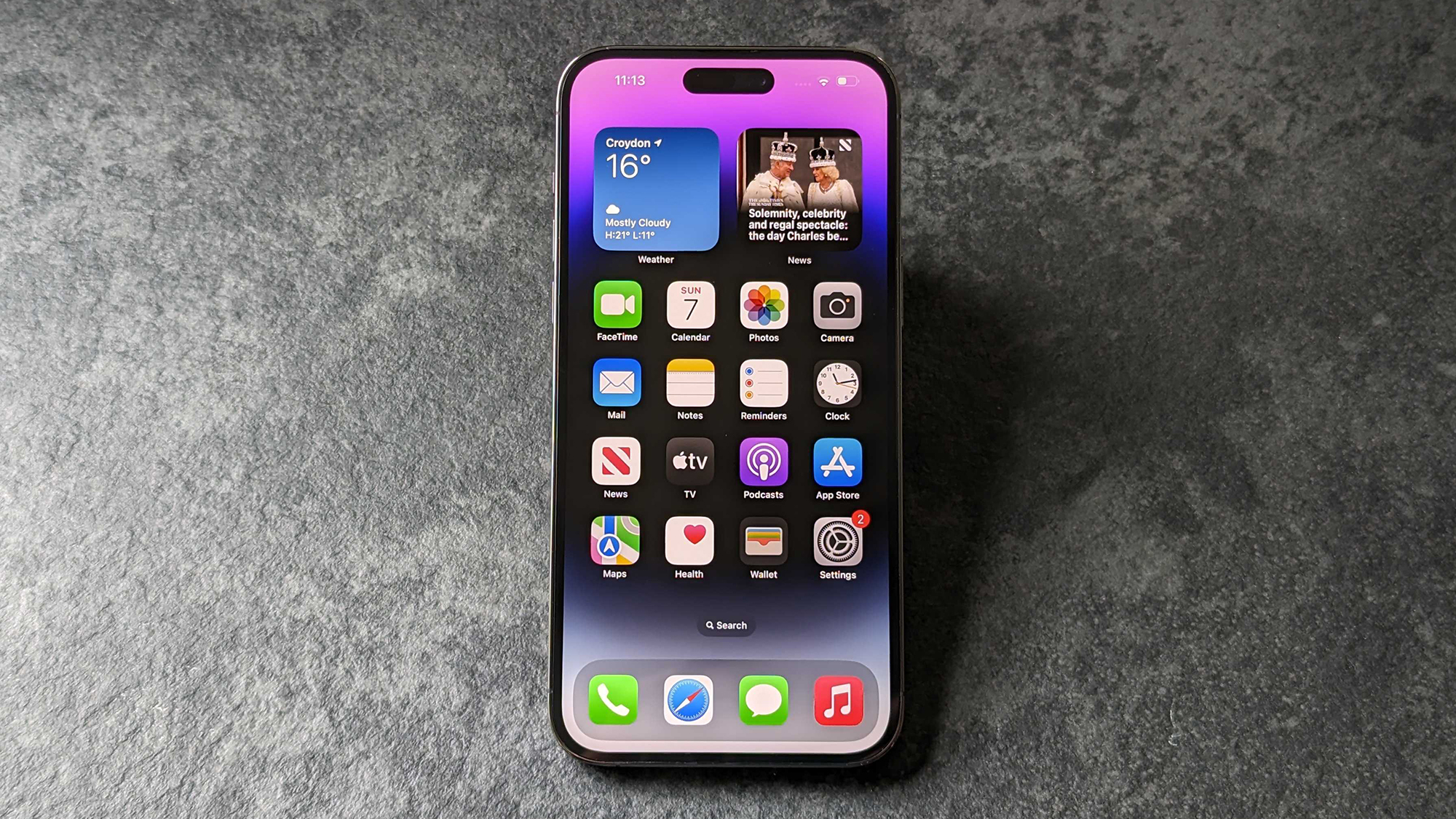 A17 Bionic chipset likely for iPhone 16
A18 Bionic chipset likely for Pro models
Improved battery efficiency across the board
We haven't heard all that much about the processors set to be used in the iPhone 16 line – except that Apple plans to change its chipset manufacturing process in 2024 – but we can make some fairly assured predictions based on typical Apple behavior.
Given that the standard iPhone 15 is expected to inherit the A16 Bionic chipset from the iPhone 14 Pro, and both the iPhone 15 Pro and iPhone 15 Pro Max are expected to get a shiny new A17 Bionic chipset, we're fairly confident that the standard iPhone 16 will inherit that latter processor from the iPhone 15 Pro, while the iPhone 16 Pro and Pro Max get an as yet unnamed A18 Bionic.
Naturally, these chipsets will inevitably bring superior performance and longevity to the iPhone 16 line, but Apple's processors have become so efficient in recent years that these upgrades are likely to appear negligible when it comes to real-world use.
On the battery front, we haven't yet heard anything regarding the iPhone 16 line specifically, but since all four iPhone 15 models are rumored to come with a new stacked battery design – of the sort used in electric vehicles – we're confident that this technology will be making its way into Apple's 2024 iPhones, too.
In theory, stacked batteries can be more tightly packaged and offer a higher energy density than current mobile batteries, so we expect the iPhone 15 series (and therefore the iPhone 16 series) to offer battery life improvements over the iPhone 14 line.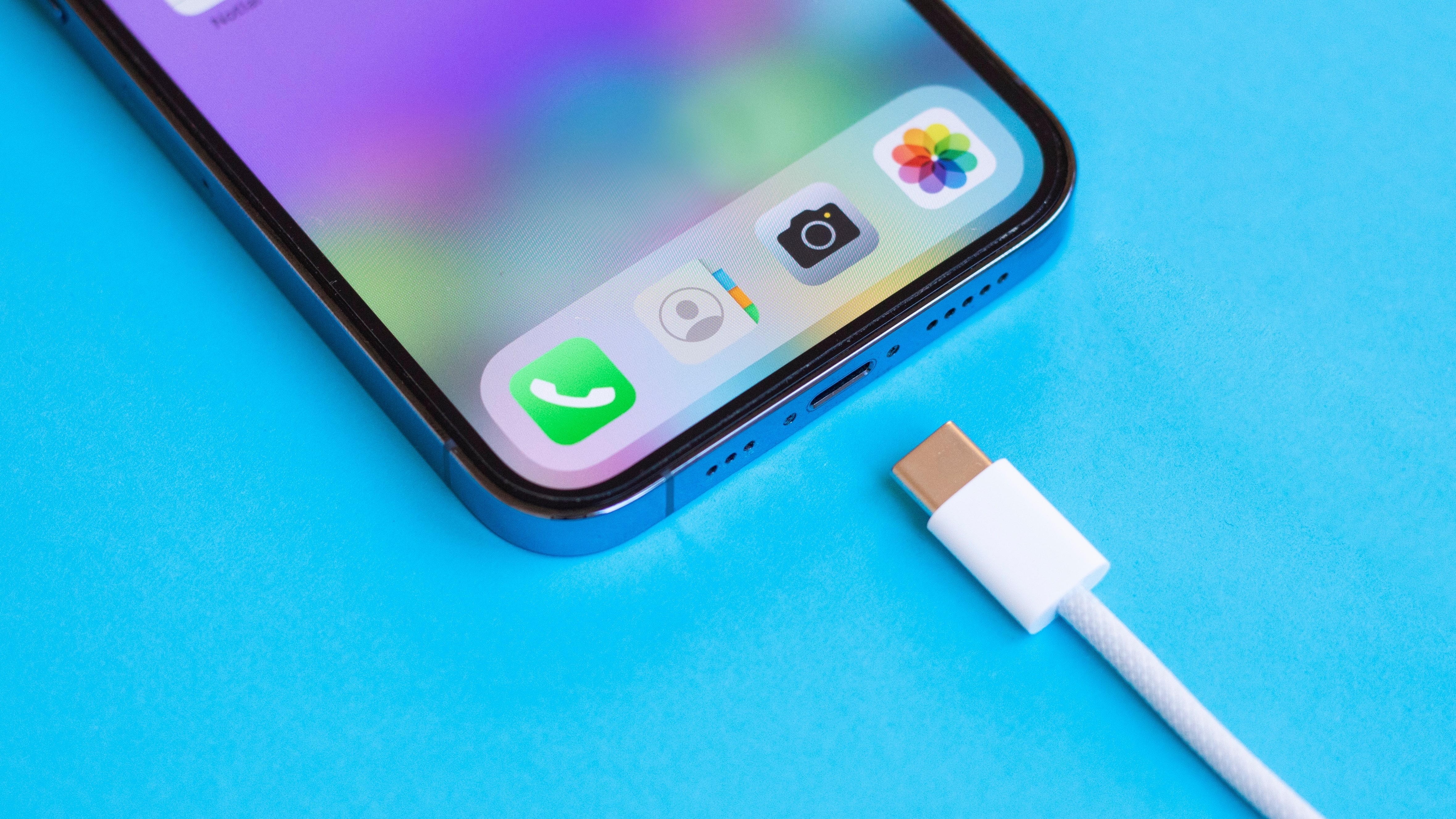 In terms of actual battery capacities, the iPhone 15 line is rumored to feature the below power pack sizes:
iPhone 15: 3,877mAh (vs 3,279mAh on iPhone 14)
iPhone 15 Plus: 4,912mAh (vs 4,325mAh on iPhone 14 Plus)
iPhone 15 Pro: 3,650mAh (vs 3,200mAh on iPhone 14 Pro)
iPhone 15 Pro Max: 4,852mAh (vs 4,323mAh on iPhone 14 Pro Max)
Logic suggests that next year's equivalent iPhone 16 models will offer similar battery capacities, and we expect Apple to offer reverse wireless charging functionality – which is rumored to debut on the iPhone 15 Pro this year – across the entire iPhone 16 line, too.
Oh, and like the iPhone 15 line, every iPhone 16 model will sport a USB-C port instead of a Lightning port, thanks to new EU regulations that become legally binding in 2024.
We also expect AI to play a big role in the functionality of the iPhone 16 (especially when compared to previous-generation iPhones), while some degree of Apple Vision Pro integration seems inevitable, too. We haven't yet heard much on either subject, though.