Microsoft Teams is too formal, Zoom gives me pandemic flashbacks, but Google Meet is fun. Hopping into a Google Meet video call gives me an experience full of fun vibes, emoji reactions, and in the near future even AI-generated custom backgrounds.
Google I/O 2023 saw the search engine giant announce the first round of key updates and new features needed to get its AI chatbot Bard out of a particularly lackluster start. Alongside the flurry of Bard updates, Google did note that image generation functionality in Google Meet was coming soon, which is pretty exciting if you want to make your workdays a little more whimsical.
If you want to check it out, you can open a Google Meet call and click the 'Apply Visual Effects' button, where you should find an option to generate backgrounds. According to Google, the new feature is rolling out gradually, so don't worry if you can't find it just yet.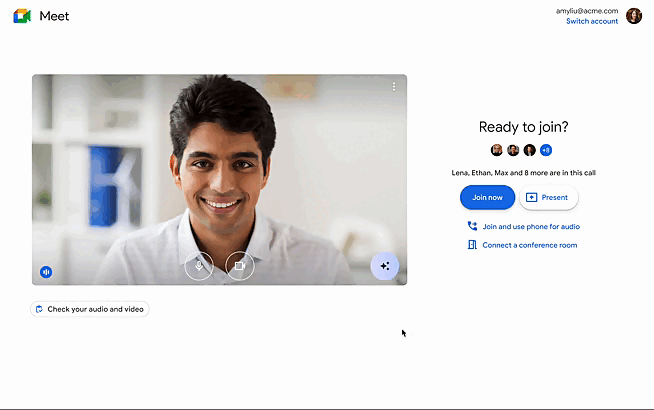 New crib everyday 
If you aren't part of the Workspace Labs testing program, you can request to join and head over to the support page, which essentially describes what I've said above with a bit more detail (if you need it). Be warned though: Wes Devis from The Verge does note that the privacy policy for personal accounts says "Human reviewers read, annotate, and process your Workspace Labs data" so beware!
AI-generated backgrounds are a step in the right direction in keeping the video conferencing tool relevant, particularly with Apple introducing new features Google is yet to offer with the new macOS 14 Sonoma update.
Presenter Overlay in Sonoma allows you to keep your meetings professional but more interesting, letting you maintain your screen presence while presenting, a feature I hope to see Google Meets take on while it's receiving more interesting updates. New 'Reactions' also add an extra degree of whimsy to video calls in macOS.
This fun and quirky implementation of AI feels very in character for Bard's typically more lighthearted mood compared to ChatGPT, and holds unlimited potential for all kinds of gags and mood boosters. Personally, I'm excited to try and generate the most grotesque-looking dungeon ever so my points in meetings really hammer home, or… live my best life in the Barbie Dreamhouse. 
Source link