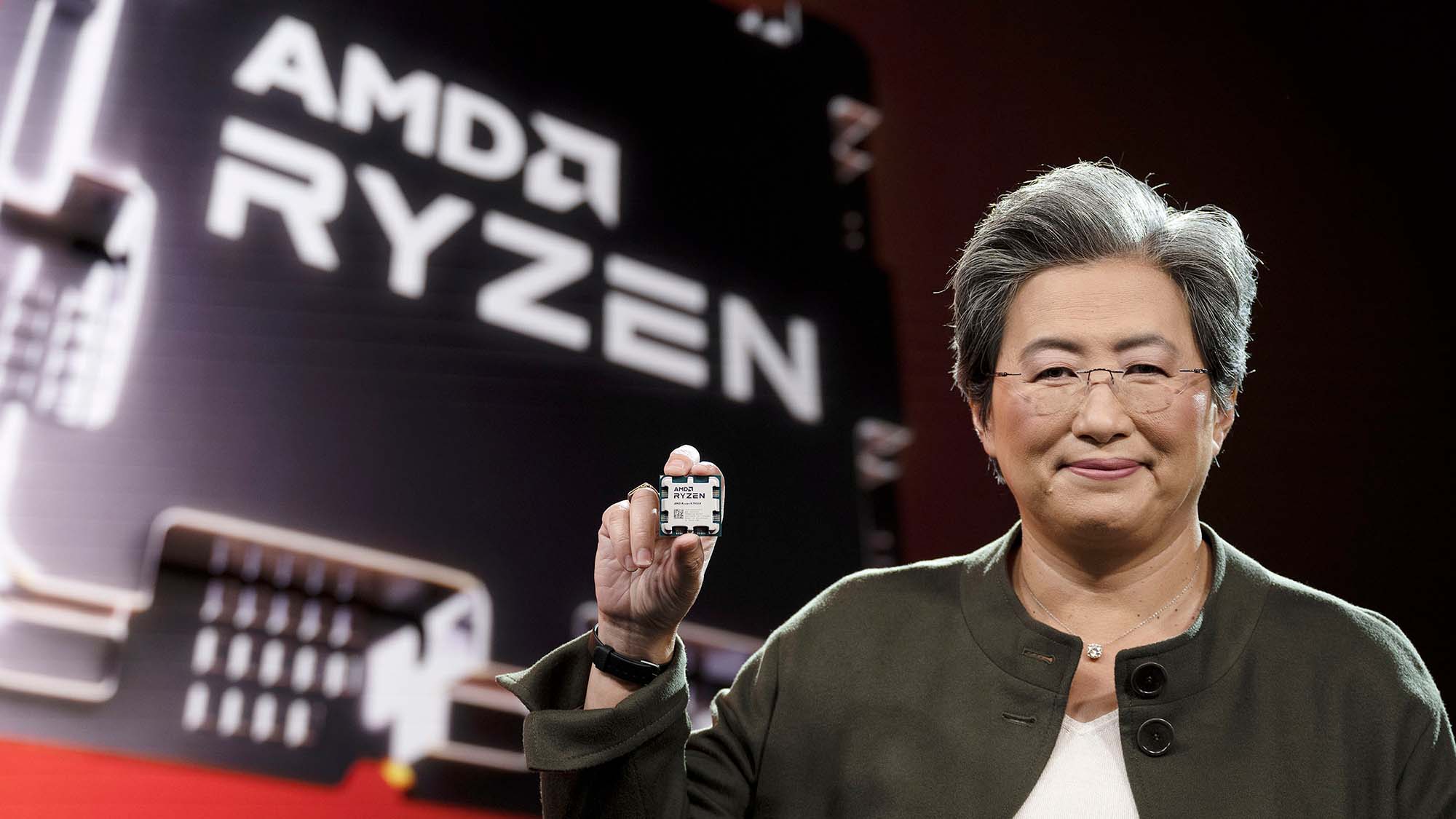 AMD Ryzen 8000-series CPUs have hit a major milestone on the way to launch, as major industry benchmarking utility AIDA64 is now able to recognize AMD's new Zen 5 microarchitecture.
The new AMD architecture popped up in FireWire's most recent update release notes to its popular AIDA64 tool, which many professionals and PC enthusiasts use to help measure the health and performance of their system. FireWire couldn't have done this on its own, and it would have needed details from AMD to introduce preliminary support for the architecture.
This doesn't mean we have any details on when the Zen 5 architecture will hit the store shelves in the form of AMD Ryzen 8000-series desktop processors, as Tom's Hardware notes. AIDA64 introduced preliminary support for Intel's Meteor Lake processors all the way back in 2021, and we aren't expecting these chips until later this year.
AMD's roadmap for releases puts the Ryzen 8000-series launch sometime in 2024, though, so there's every reason to think that AMD is on track with its release schedule.
Improved support for Meteor Lake and Lunar Lake, but AMD still looks to gain on Intel
The release notes also indicate that there is improved support for Intel's future processor generations: Meteor Lake (purported to be mobile-only), Arrow Lake (Desktop and mobile), and Lunar Lake.
Lunar Lake is set for a late-2024/early-2025 release, and will introduce a whole new microarchitecture for Team Blue's chips. The upcoming 14th-gen Raptor Lake refresh and Meteor Lake chips – with both falling under the 14th-gen label and expected to land later this year (with the latter being reserved for mobile devices) – and Arrow Lake, expected in 2024, will be sticking with the hybrid performance-efficiency core design of Intel's current Raptor Lake chips.
Arrow Lake, which is set to fab on TSMC's 3nm process node, has been rumored to be dealing with delays, something not entirely unheard of when dealing with TSMC, which fabs the processor wafers for AMD, Nvidia, Apple, and many others. With 3nm set to be an extremely popular node, production schedules are sure to be tight.
Zen 5, meanwhile, will also be using TSMC's 3nm node, which could be both a blessing and a curse for AMD. Intel locked down a lot of 3nm production capacity back in 2021, ostensibly for an Arc GPU and several server chips. 
If Intel is swapping in Arrow Lake chips instead, this means Intel is likely to have more stock of its chips when Arrow Lake launches than AMD has of its own 3nm Zen 5 chips. On the bright side, it looks like AMD got its orders into TSMC for Zen 5 first, so its likely that Zen 5 chips will be rolling off the line well before Intel's Arrow Lake chips do. 
Being first to market has its advantages, but AMD Zen 4 also beat Intel to market back in September 2022, only to be quickly outshined by Intel Raptor Lake chips within a month. Whether history repeats itself remains to be seen.
Source link