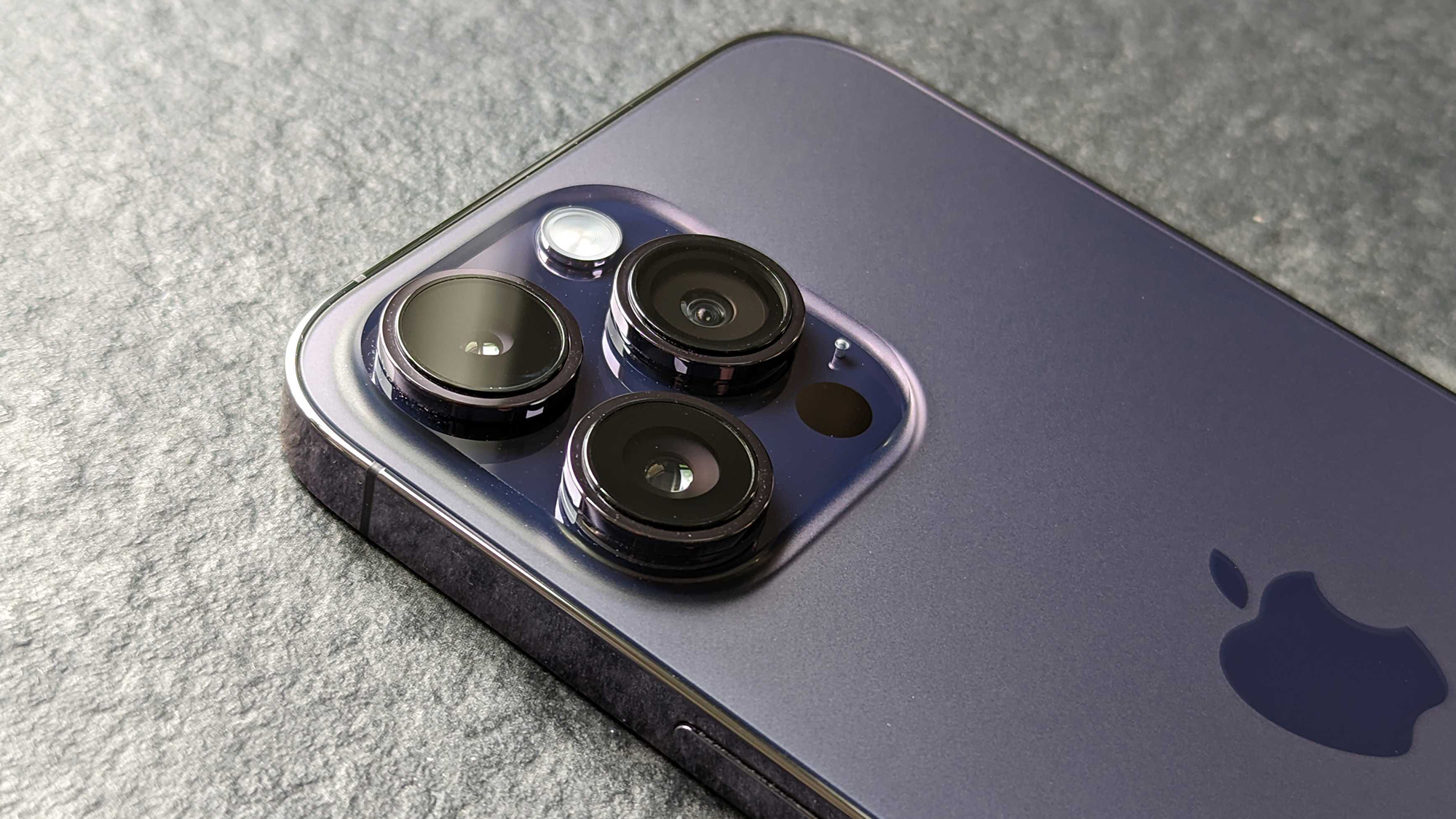 Next year's iPhone 16 Pro Max will reportedly be Apple's largest iPhone yet, and a new rumor suggests that some of that extra space will be taken up by a new super-telephoto periscope camera.
The rumor comes from Digital Chat Station, a tipster notable for accurate tips on both Apple and Android third-party manufacturer hardware, on Chinese social networking site Weibo, and backs up an earlier report from Bloomberg's Mark Gurman in which he claimed that Apple would be updating the iPhone Pro sizes in 2024, with camera upgrades being on the table.
The iPhone 16 Pro is said to be going up to 6.3 inches, and the 16 Pro Max up to 6.9 inches. For contrast, the current iPhone 14 Pro and iPhone 14 Pro Max are 6.1 inches and 6.7 inches, respectively.
As for the rumored new camera, 'super telephoto' is a term used to describe lenses with focal lengths of over 300mm. Such lenses enable photographers to capture close-up images of distant scenes and subjects, such as sporting events and wildlife. Smartphone makers could play fast and loose with this though, so it remains to be seen how Apple will handle it.
The iPhone is already a favorite for mobile photography, but this would represent a potentially game-changing upgrade. For comparison, the iPhone 14 Pro Max goes up to a 48mm focal length equivalent with its 2x optical zoom, according to Apple, though you can go up to 77mm. For context, the Samsung Galaxy S23 Ultra's 10x optical zoom telephoto camera sports an equivalent focal length of 230mm. 
Hardware that impresses
As smartphone photography goes, iPhones have consistently featured in amongst the best camera phones, despite not offering the same versatility or standout features that many of the camera systems on the best Android phones can muster.
Apple has cultivated a familiarity, consistency and reliability across its devices' cameras that's hard to match and, until now, it's doubled down on these qualities with each generation, while only really pushing the needle forward in the same set of areas each year; low-light performance, HDR performance and video capture.
If the above rumor holds true, however, it would be an example of Apple actively going after one to the key attributes of Samsung's mobile photography champion – currently, the aforementioned S23 Ultra – in a way that it's never done before: versatility.
The multi-sensor camera setup of the Galaxy Ultra line – and the impressive zoom range that it facilitates – is one of its greatest strengths, but Apple has the potential to finally wrest this crown of versatility from future Galaxy Ultras, if this rumor holds true.
Source link