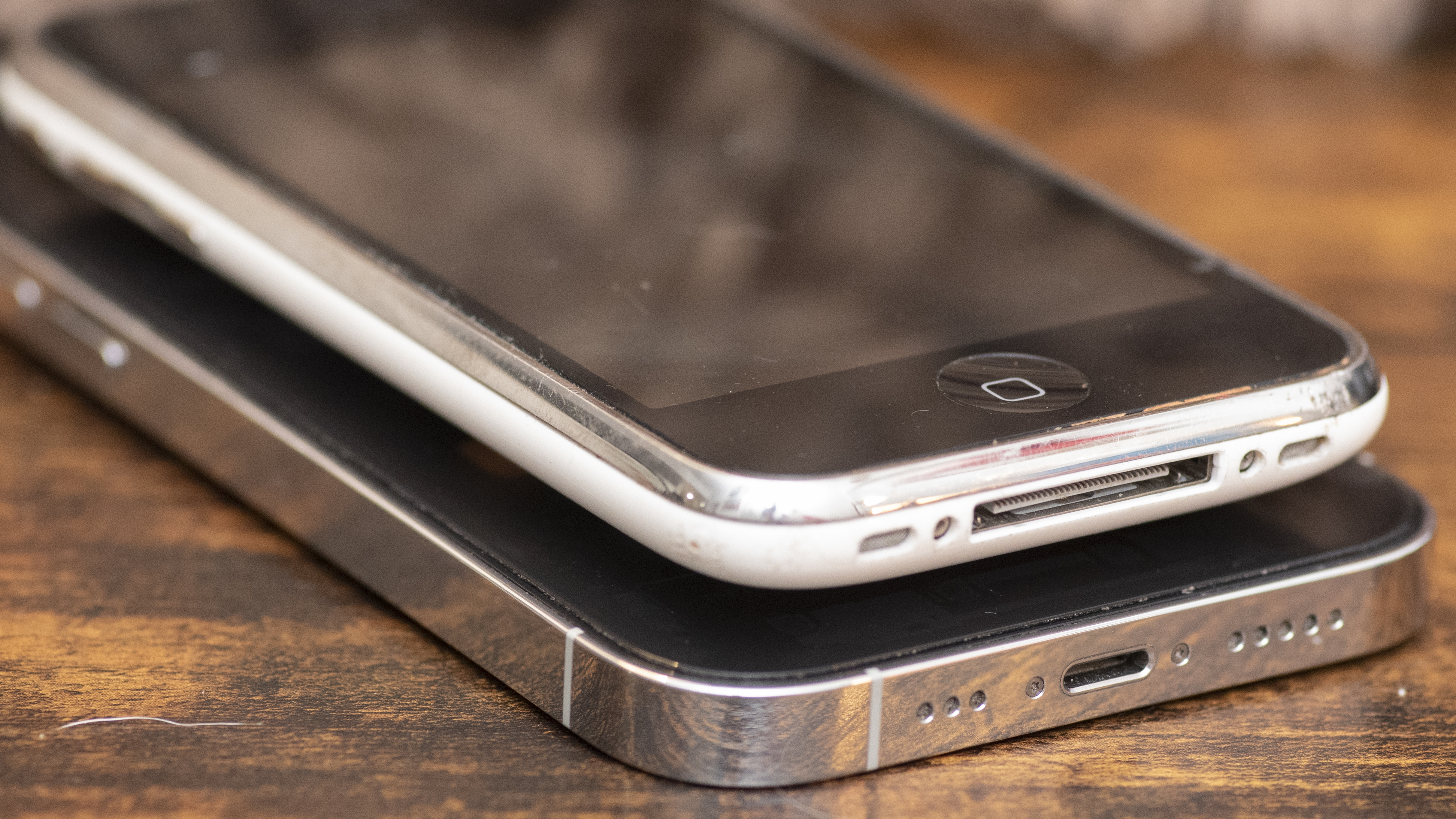 An original iPhone just sold at auction for $190,372.80, the highest sum for an original iPhone so far. The previous was $63,356.40.
The auction was facilitated by LGC auctions (spotted by Digital Trends), and was held between June 30 and July 16. It featured a first-generation iPhone with 4GB of storage – a very rare model that was discontinued shortly after release (hence, the rarity). Most users would have preferred the 8GB model, though both are paltry compared to the 1TB of storage you can now equip the top-tier iPhone 14 Pro Max with or even the 128GB that's built into the base models of the best iPhones today.
"Our offering is an exceedingly rare, factory-sealed, first-release 4GB model in exceptional condition. Virtually flawless along the surface and edges, the factory seal is clean with correct seam details and tightness," the auction listing reads."Labels on the reverse are correctly pristine beneath the seal. Outstanding color and gloss. Brand new, never activated. The phone's provenance is pristine as the consignor was part of the original engineering team at Apple when the iPhone first launched. Collectors and investors would be hard-pressed to find a superior example."
That's quite the marketing spiel, but it may not be far off the unvarnished truth. The iPhone did change the direction of the mobile phone world, something we reflected on for its 15-year anniversary.  The buyer of the iPhone is currently undisclosed. Presumably, they won't be setting it up to use,
A valuable piece of history 
The iPhone was originally launched in 2007 and has gone on to dominate the mobile market ever since; directing the industry in ways that extend across design, photography, and even the way devices are stratified now, with its Pro and regular designations. Though the specs of the original iPhone are less than impressive on paper, especially compared to the best smartphones we've got in 2023 so far, its historical value is undeniable. This close to $200,000 auction hammers that point home all the more and I'm sure the former Apple engineer is more than happy with the result.
Source link