Until now, I thought 2023 was the year cinema truly came home. The best Dolby Atmos soundbars bring ever more immersive soundscapes to movies, the best OLED TVs bring bigger and better visuals – and if Guardians of the Galaxy 3's final scene didn't prove most of us prefer staying at home to watch a flick, I don't know what does. 
And then this. 2023 Philips Ambilight TVs are losing a much-loved immersive feature to me personally – namely, the ability to sync with Philips Hue home lights (aka some of the best smart lights you'll ever own), typically handled by your Hue Bridge. It seems like a step back in the world of immersive entertainment, no? 
The news was first reported by Philips-focussed blog Toengel (via Flatpanelshd) and has since been confirmed by Philips TVs (to HueBlog.com).
In case you're not familiar with it, Ambilight is a lovely Philips innovation first launched back in 2004. Essentially, it is a TV lighting system built into the back of the set (although Philips Hue also now offers a Hue lightstrip to turn any set into an Ambilight TV) that responds to on-screen action, thus extending visuals far beyond your TV's screen. Previously, this could be enhanced even further by syncing your Ambilight TV with Philips' range of Hue home smart lights (known as the Ambilight+Hue feature), spreading the colors of a movie all over your room. 
But it'll be gone from future TVs. It just seems so odd, especially in light of Samsung TVs getting Philips Hue support (albeit with a pricey app) earlier this year and even airplane TVs adding new personalized immersive light shows in 2023 – see Panasonic's new Astrova in-flight entertainment system, which lets passengers "extend (their) branded environment with integrated LED lighting to create a holistic cabin experience". 
That's right, you can now make your spot in the cabin an ode to Philips Hue and Ambilight, if you'd like – but you won't be able to do it with Philips 2023 Ambilight TVs. 
Opinion: don't turn out the lights!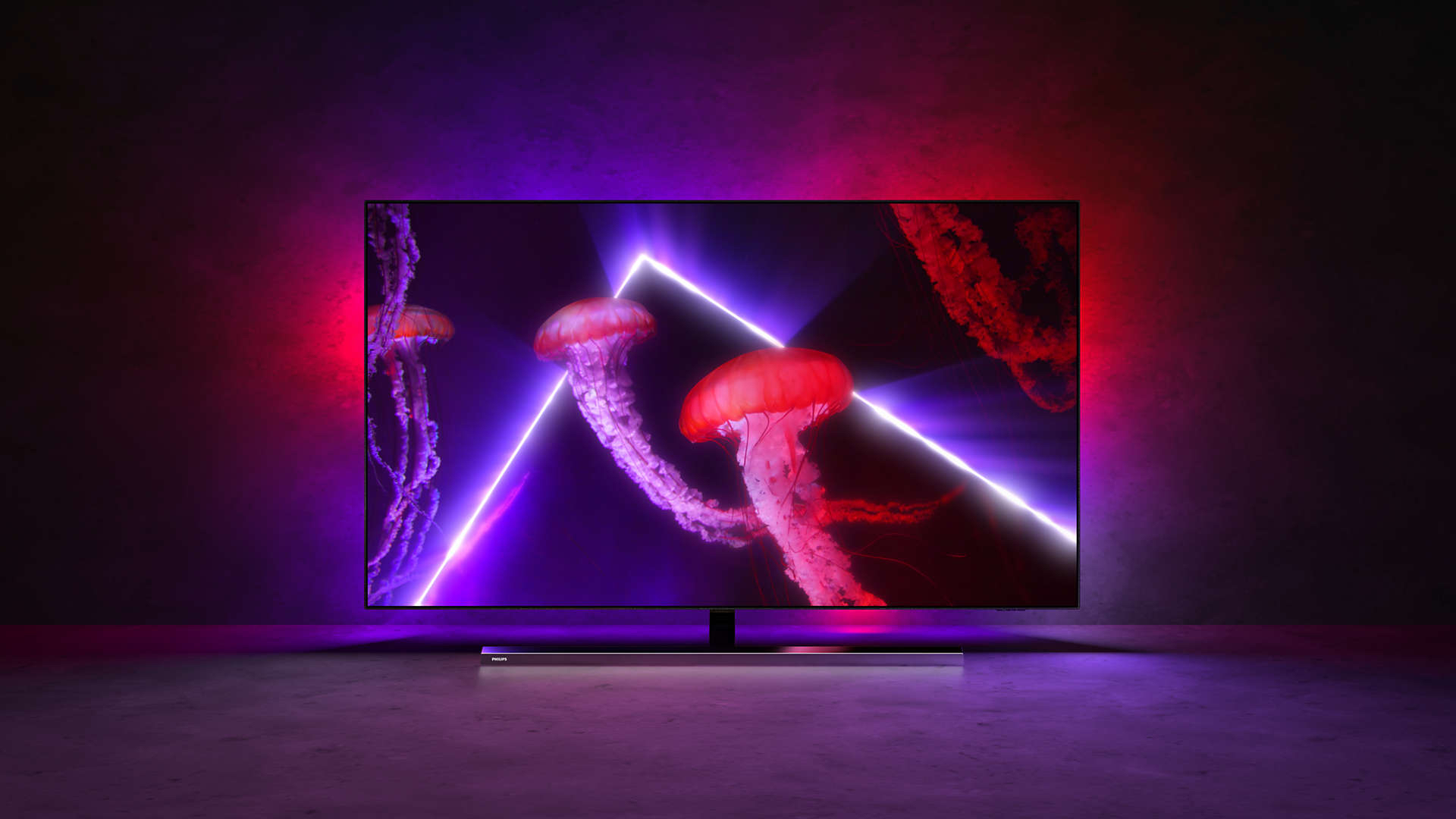 Why has Philips dropped its Ambilight+Hue feature for its newest 2023 Ambilight TVs? According to a spokesperson for Philips, low up-take alongside Ambilight's increasing sophistication as a standalone feature are the reasons for canning support. And they may have a point, in last year's fantastic Philips OLED807, the feature gained even greater color detail and accuracy. 
The spokesperson also said that there's another "big step" coming in Ambilight next year, although what could be better than extending your screen even further than Ambilight, with actual lights, I cannot imagine. 
As we said in our 2022-release Philips OLED807 review, Ambilight's "unique-to-Philips technology spreads light that matches what's on-screen across the walls, making the TV feel even bigger, and helping with eye comfort and atmosphere… it really is a compelling addition." So, the fresh crop 2023 TVs must really be able to spread light all by themselves. 
Another notable factor as to why the Ambilight+Hue partnership isn't being continued is that neither product is actually made by Philips. Philips' TVs are made by TP Vision, and Philips Hue lights are actually made by Signify, so perhaps the two different manufacturers have somewhat conflicting visions for the future. 
But don't despair, Hue and Ambilight lover! Other fans of the gloriously escapist Ambilight+Hue experience do still have an option: Signify (the company that actually makes Philips' Hue lights) and its Hue Play HDMI Sync box, which choreographs your smart lights to your TV's visuals. As we said in the review linked above, it comes at a steep price, but those looking to create a unique and truly impressive entertainment space won't be disappointed with the purchase.
It's worth noting that Philips' 2023 Ambilight TVs will continue to support Ambilight with gaming, Spotify and other applications – but I still think dropping Hue support is a sad day, especially when Hue lights are about to get a big free update that'll fine tune the setup… 
Source link