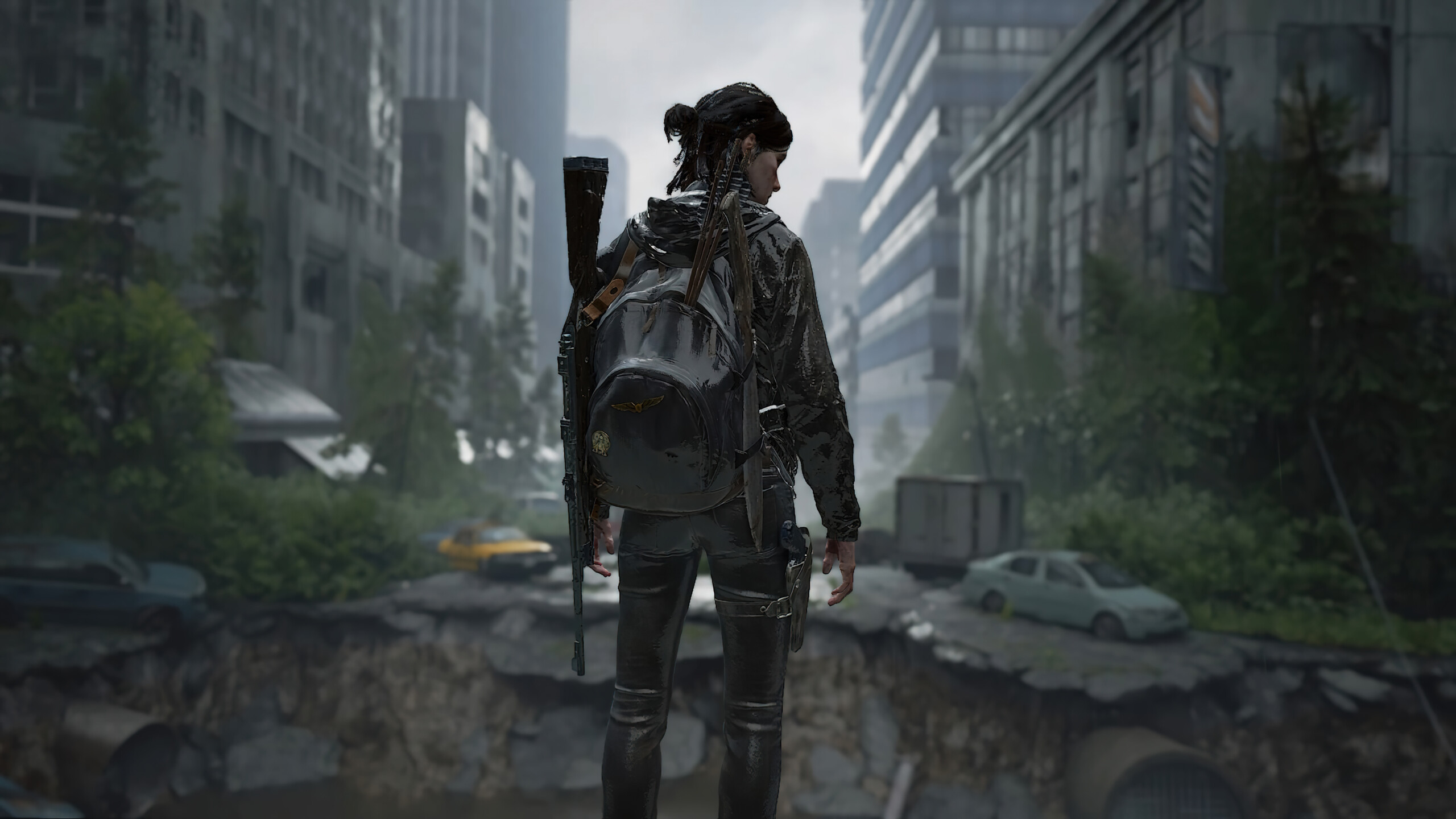 It seems like the long-rumored, long-expected The Last of Us Part 2 PS5 edition (a native PS5 edition or re-release) has just been confirmed, or at least strongly hinted at, by the series' composer Gustavo Santaolalla.
No, this is not a huge surprise, but perhaps the means by which the reveal has come about is a little off the beaten track. In an interview with the folks on the Blender podcast, Gustavo Santaolalla speaks about his cameo in The Last of Us Part 2 – near the beginning of the game in Jackson, playing the banjo on a chair next to Buckley the dog – but goes on to say that "in the new editions you're gonna be able to make me play certain tracks, and well, I can't tell you anything else".
For full disclosure, this is all he said on the matter, and with the podcast and discussion in Spanish, I've used some translation tools, subtitles, and seen what native-Spanish and Spanish-speaking fans have said on Twitter so as to best translate the above. 
That said, the revealing part about 'new editions' is, indeed, accurate – though I did see some oscillation between the word 'edition' and 'version'. Either way, it's a pretty big nod to a Last of Us 2 PS5 game. While a PS5 version isn't a surprise, and will be extremely welcome news to fans like myself, I will say that my interest has been piqued further by this hint at new features and content.
The release of a native PS5 edition of The Last of Us Part II has always been likely – The Last of Us Remastered was released around a year on PS4 after the original PS3 release and set an early precedent for remasters. Afterward, Naughty Dog followed suit by having PS4 Uncharted games come to PS5 natively, followed, of course, with The Last of Us Part I. 
A PS5-optimized version of The Last of Us Part II makes a great deal of sense, commercially, with the huge fanbase bigger than ever thanks to the HBO show and a now-huge player base on PS5. Plus we've already had similar 'Director's Cut' PS5-version treatment on other big late-PS4 games like Death Stranding and Ghost of Tsushima.
While many would look at the PS4 version of Part II and state that it doesn't need an upgrade, we do know that the graphic textures and models used in Part I, while they may look similar, were of higher fidelity than Part II so there's another step there that Naughty Dog could take if it so chose. Throw in all the extras that the PS5 can achieve (DualSense supports, Fidelity and Performance modes, et al.) and new content like Santaolalla hints at, and a very attractive re-release package begins to form. Watch this space.
With The Last of Us Remastered and Part II already being two of the best PS4 games ever made, it sure does look like Part I and the Part II re-release are likely to emulate that on the current console generation and make waves on the internet's best PS5 games lists.
Source link