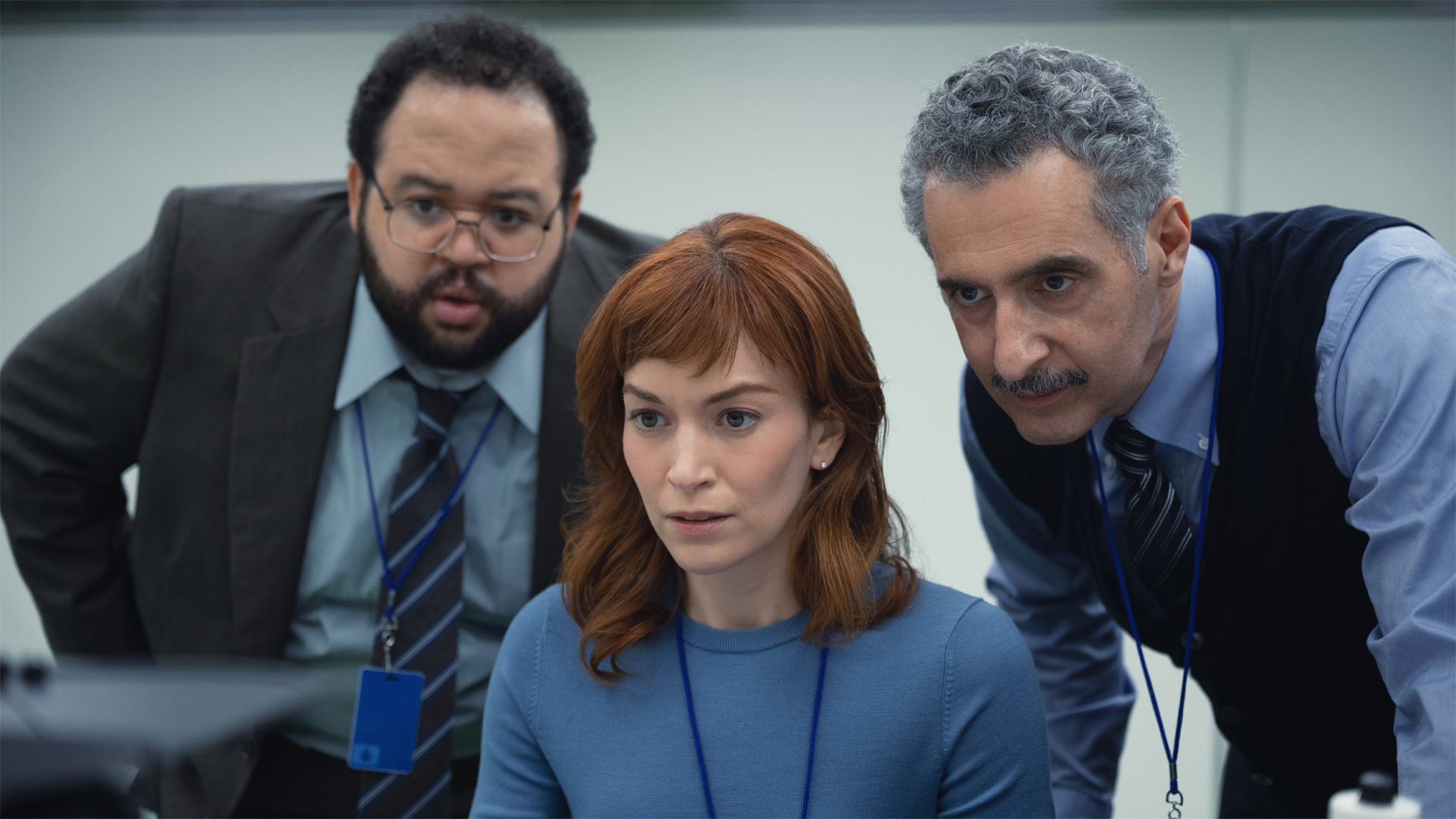 Good news for PlayStation owners: Apple and Sony are offering three or six months of Apple TV Plus for free. The deal applies to anybody who isn't already a subscriber to one of the world's best streaming services. It's also only for PS4 owner, who get three months of free streaming, or PS5 owners, who get six.
If you haven't tried Apple TV Plus already, you're in for a treat. It might not have the huge catalog of the biggest players in the best streaming services sector, like Netflix, but what it lacks in quantity it more than makes up for in quality. 
There's tons to choose from too, just take a look at our best Apple TV Plus movies and best Apple TV Plus shows lists to see how many we rate highly. If you want a more streamlined list though, here are four of our very favorite things to watch on Apple TV Plus right now. 
1. Severance
What starts off as a deeply disturbing office-based drama turns into something much bigger, much more sinister and despite the dread, often much funnier too. This dystopian drama features extraordinary performances by Adam Scott, Britt Lower and Patricia Arquette, but it's John Turturro and Christopher Walken who steal the show with their low-key but deeply affecting friendship.
I'm loath to tell you more because I don't spoil anything, but I can give away the central concept. What if you could sever the work you from the other you, and neither version knew the other? That creates a drama which, as The Globe and Mail put it, "gains a thriller-like momentum as it moves along, and can be disturbing enough to be nightmarish". There's simply nothing on TV like it and as for the ending…
2. Silo
Based on the best-selling Wool book series, this epic and claustrophobic sci-fi thriller takes place far underground where thousands of people live in a silo after some apocalyptic event. Nobody knows what the event was, or who built the silo, or when it will be safe to go outside. But it soon becomes apparent that the silo is full of secrets – secrets that some people will do anything to suppress. 
Bar one mid-series dip, this is edge of the seat stuff with Rebecca Ferguson as a weary Sheriff, Tim Robbins as her boss and Common as a man who you really don't want to get on the bad side of. I love The Verge's review: "It looks like The Hunger Games but turns into something closer to Fargo". It's a great mix of dystopian sci-fi and conspiracy thriller.
3. On The Rocks
One of the things that's really great about Apple TV Plus is that it invests in movies that are a little more interesting than the average blockbuster. If you're tired of seeing CGI characters knock lumps out of each other in intense shake-o-vision, On The Rocks is the antidote. 
This gentle comedy drama features Bill Murray as the dryly funny, possessive dad of the gorgeous and charismatic Rashida Jones, whose husband he's convinced is cheating on her – so he comes up with ever more elaborate ways to try and prove it. 
It's the third time Murray has worked with director Sofia Coppola and he's on great form here. AWFJ says "this is by far the warmest and most engaging film we have seen from Sofia Coppola", while The Guardian noted the beautiful cinematography and the film's "blend of dewy nostalgia and clear-eyed modernity." It's a lovely film and often very funny.
4. CODA
CODA is an acronym that stands for Child of Deaf Adults. And this film about Ruby, the only hearing member of a deaf family, is a beautiful and sometimes heartbreaking thing that's picked up tons of awards including three Oscars . It's the first streaming movie and the first film premiered at the Sundance Film Festival to win the Best Picture Oscar – as well as awards from the Producers Guild of America, the Writers Guild of America and the Screen Actors Guild.
Not everyone loved it – The New Yorker described CODA as a "feel-bad feel-good movie" – but most viewers, critics included, found it a charming and captivating coming-of-age story. While the plot doesn't contain a lot of huge surprises the performances are never less than compelling, the script is beautifully written and it'll put a huge lump in your throat on multiple occasions. 
Source link