I briefly came across this laptop while doing my Amazon Prime Day duties and on closer look it looks like a barely believable product that reminds me of the Lenovo ThinkBook Plus Gen 3. The ZWYING DQ156N costs just under $488.88 on Amazon with free delivery; at the time of writing though, it was temporarily out of stock.
Its unique selling point is the fact that it has a 7-inch 1280 x 800 pixel secondary display on the right of its keyboard, where the traditional numeric keypad would be. That display is not detached so cannot be used as a secondary portable monitor which is a shame.
Speaking of detachable, I like its detachable 2-megapixel webcam that can be slotted into its own little dock for ultimate privacy (there's also a fingerprint scanner) and the fact that it runs on Windows 11 Pro, a clear indication of the audience it is targeting. 
The laptop runs on an Intel Celeron N5105, one which is reasonably fast, and paired with 16GB memory and a 1TB SSD. Its size means that it will likely accommodate another storage component to increase its internal capacity.
The larger of the two displays is a 15.6-inch full HD IPS display with narrow bezels (due to the absence of a webcam). It has plenty of ports (two full size USB 3.0 ports, a Type-C connector, a HDMI one and a headphone jack) and a microSD card slot. Power is available through a DC port, which some may view as a bad thing as you can't power it via a laptop docking station for example.
If all that is not enough to convince you that it is a good deal, then how about this. It has a color backlit keyboard (don't ask why) and comes with a preinstalled version of Office 2019 Professional Plus, Microsoft's popular office suite.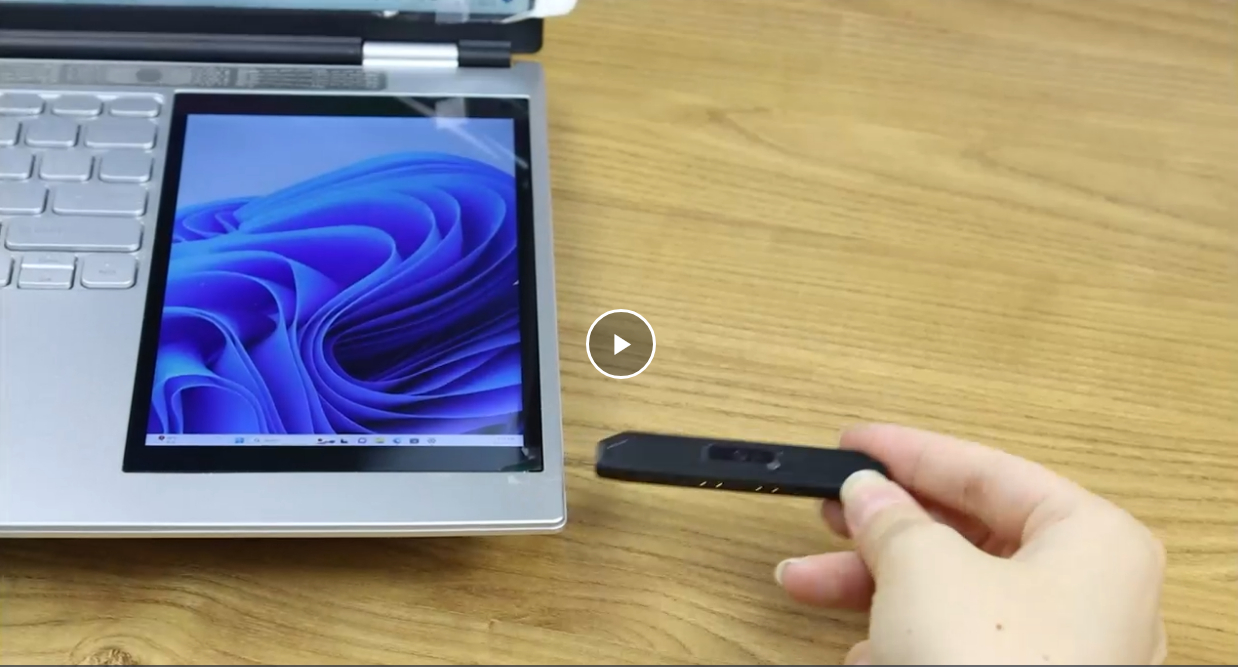 A great fit for professionals
As noted in the hands-on review of the aforementioned Lenovo product, having the secondary touchscreen more naturally placed to the right of the keyboard rather than along the top of it (like the ZenBook Duo from Asus) replicates the experience of using a separate Wacom or similar tablet off to the side. Perhaps a value candidate for our best laptop for photo editing guide.
That works great when you are working away from your desk. However, the DQ156N doesn't have a wedged profile which means that extensive use of the secondary screen may cause fatigue to your right hand as you can't rest your wrist. The secondary display also integrates seamlessly with note-taking apps like Microsoft OneNote to allow you to take notes during meetings or during class.
I couldn't find any review of this laptop anywhere online but it's great to see that a tiny notebook vendor is being bold with its design. If things go wrong, you can always buy a protection plan from Amazon; a 4-year one for you laptop, delivered by Asurion, cover malfunctions as well as accidents.
Source link