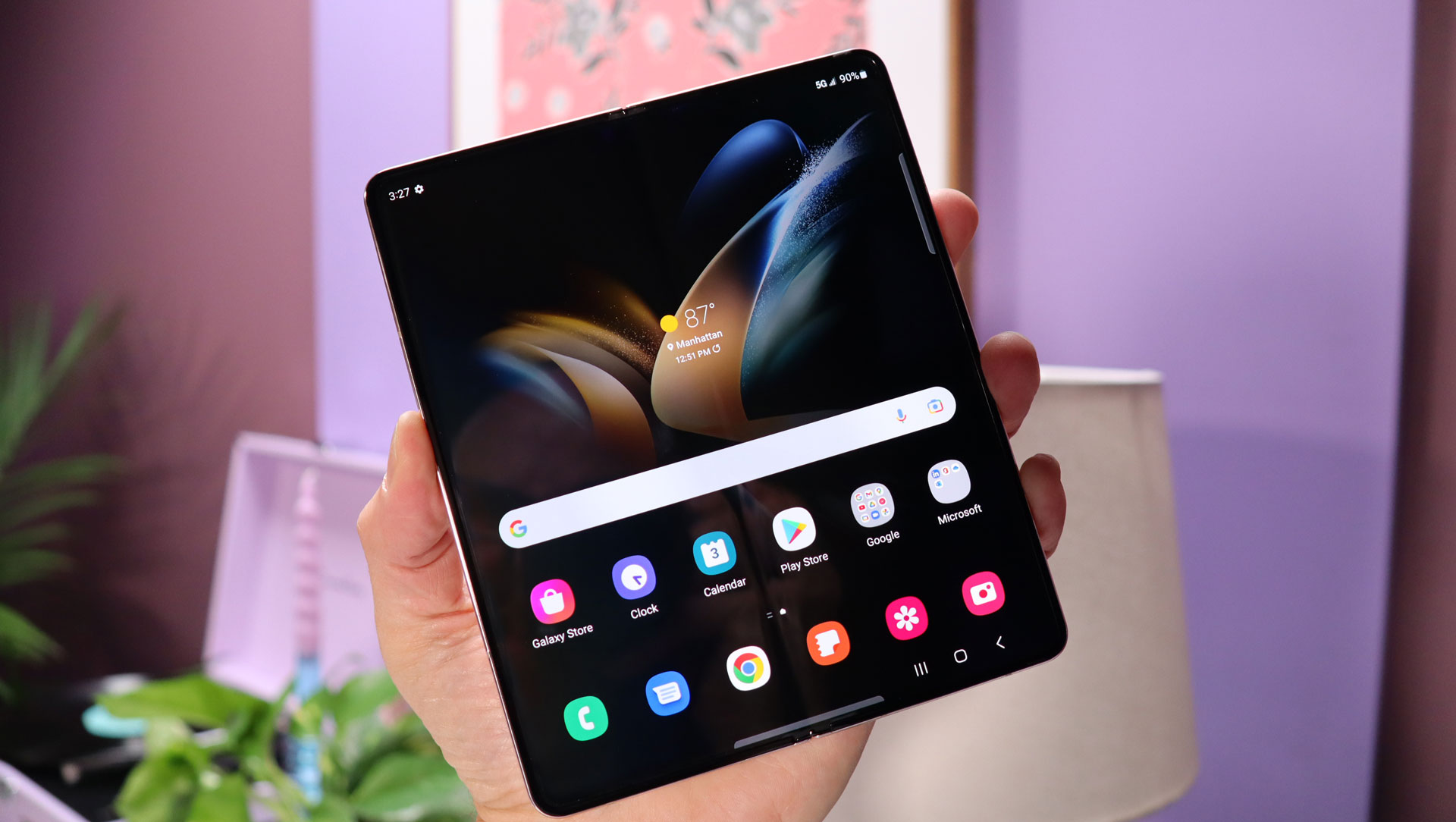 If you were hoping Samsung's upcoming premium smartphone and tablet models might have palatable prices you're probably going to be out of luck, because a leak suggests that both the Samsung Galaxy Z Fold 5 and the Samsung Galaxy Tab S9 Ultra will be even more expensive than their already pricey predecessors.
This is according to Greek site TechManiacs (via GSMArena), which claims that the 256GB Samsung Galaxy Z Fold 5 will cost €1,999, and the 1TB version will be priced at €2,299. There's also expected to be a 512GB model, but they don't have pricing for that.
We won't bother with price conversions as these are rarely accurate, and are even less meaningful when converting from Greek prices, because the tax added to the price is higher there than in most places.
However, these leaked prices are around €100 (roughly $110 / £85 / AU$165) higher than the prices for equivalent Samsung Galaxy Z Fold 4 models in Greece. That conversion also won't be totally accurate, but it might mean a starting price of roughly $1,899 / £1,749 / AU$2,649 for the Z Fold 5, up from $1,799 / £1,649 / AU$2,499 with the Z Fold 4.
The top Tab is also tipped to get a hike
As for the Samsung Galaxy Tab S9 Ultra, the site claims this will cost €1,399 for a version with 12GB of RAM and 256GB of storage. They don't provide a comparison with the Greek pricing for the Samsung Galaxy Tab S8 Ultra, but according to GSMArena that cost €1,150 at launch, so we'll likely see a price rise here too, assuming that this leak is accurate.
For reference, the Samsung Galaxy Tab S8 Ultra started at $1,099.99 / £999 / $1,799 for 8GB of RAM and 128GB of storage, while a comparable model cost $1,199.99 / £1,099 / $1,999. So expect to pay more than that this year.
This of course all assumes that these leaked prices are accurate, which they may not be, especially as a previous leak suggested that the Samsung Galaxy Z Fold 5 would have the same US price as the Z Fold 4. So we'd take this with a pinch of salt – and it could also be the case that both leaks are accurate, and that only some regions will see a price increase.
We'll know for sure soon, as Samsung is expected to announce both devices – along with the Samsung Galaxy Z Flip 5 and the Samsung Galaxy Watch 6 – on July 26.
We'll be covering all the news on the day, but whether or not this latest leak is accurate it's a safe bet that these will be very expensive gadgets, which is no wonder given that they're likely to rank among the best phones and the best tablets respectively – we just hope you've been saving up.
Source link