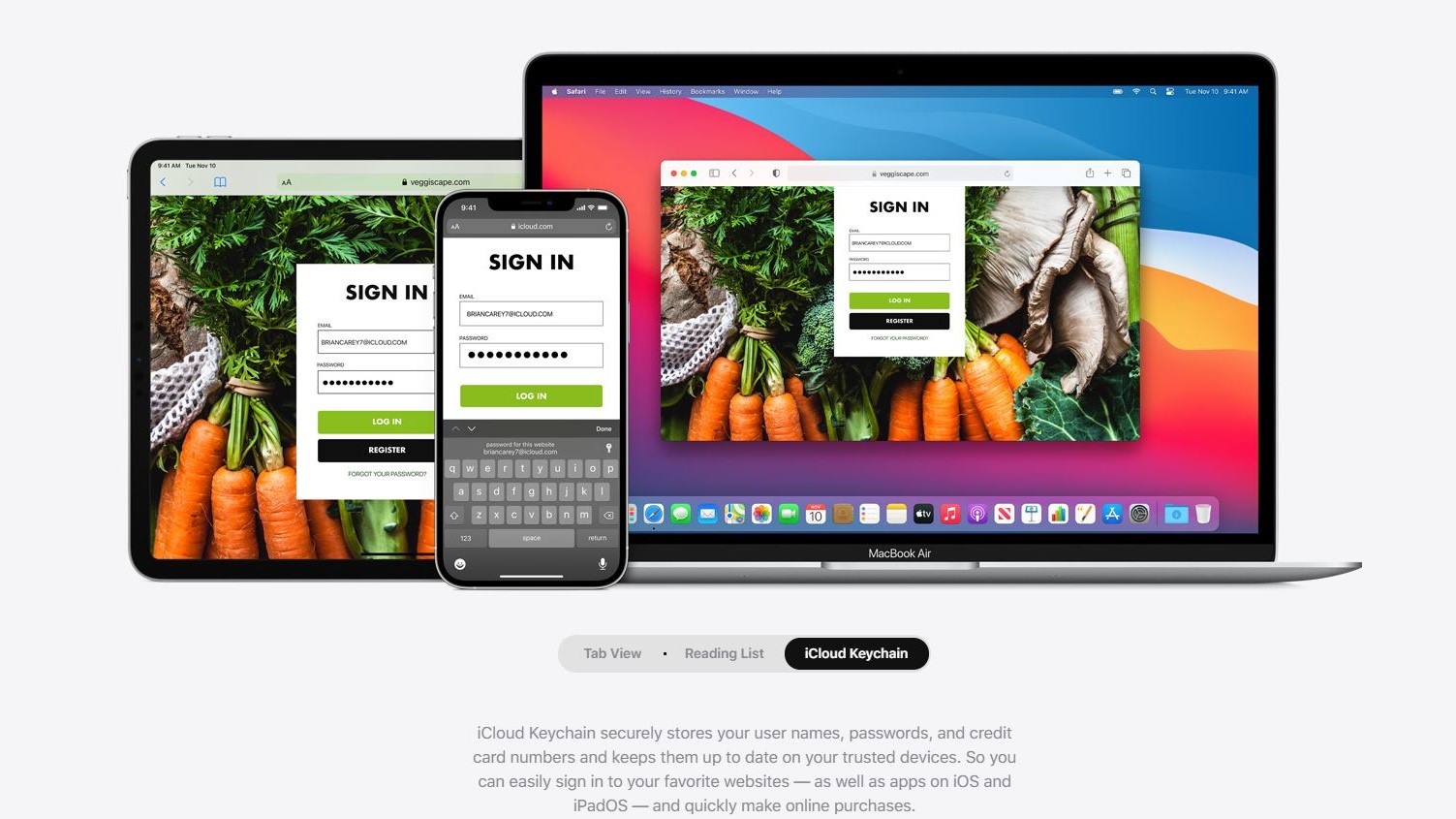 The new macOS Sonoma operating system will support iCloud Keychain for Chrome on Apple devices for the first time, the company has revealed.
Previously a Windows exclusive, Mac users who wish to store their credentials on Apple's proprietary password manager, but use them with Google's popular web browser, are now catered for. 
The iCloud Passwords extension for Chrome has hit version 2.0.5, and works on macOS 14 systems. What's more, the extension works on other chromium-based browsers as well, including Microsoft Edge.
macOS Sonoma
Only Apple's Safari browser allowed for the autofilling capabilities of the iCloud Keychain on macOS computers, but now Apple has opened up its platform.
Credentials, including passwords and authentication, can now be entered easily on Chrome running on macOS Sonoma devices; gone are the days of copying and pasting your passwords from the System Setting app. 
macOS Sonoma is currently in public beta, so anyone can try it out, although users should be aware that it does mean that bugs will almost certainly be inevitable. However, Apple does have a commendable history of only releasing public betas of its operating systems once they are relatively stable.
In its FAQ section on beta programs, Apple warns that such software, "may contain errors or inaccuracies and may not function as well as commercially released software. Be sure to back up your iPhone, iPad, or iPod touch and your Mac using Time Machine before installing beta software."
Various third-party apps are also expected not work with the new OS, as developers may have to update them to make them compatible.
Some of the other new features in macOS Sonoma include new screen savers that transition into your wallpaper, a new widget gallery on your desktop, and Continuity allows you to add iPhone widgets for apps to your desktop without needing to install them on your Mac.
Source link