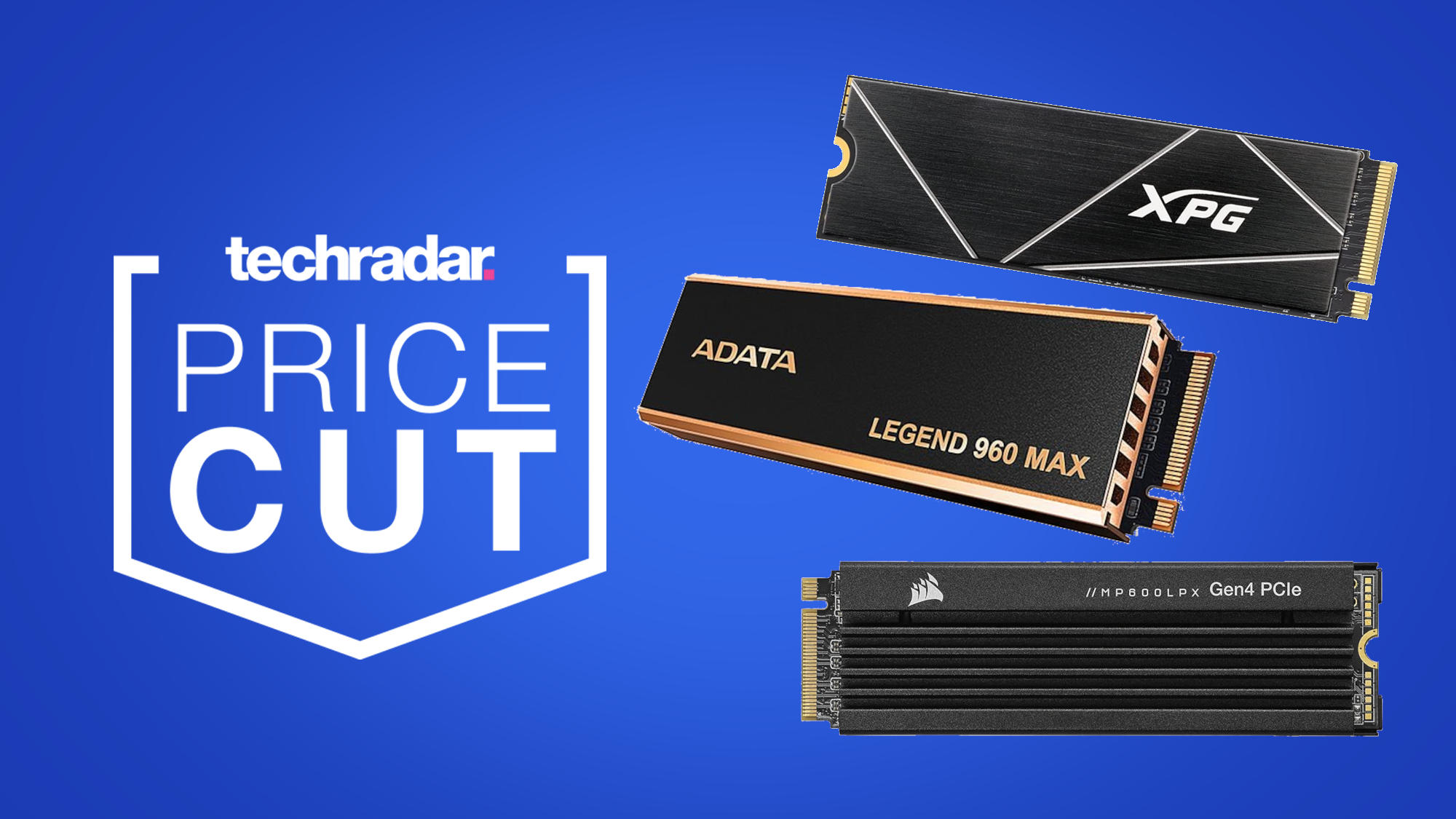 Yup, the Prime Day PS5 SSD deals and wider Prime Day gaming deals might be over, but that is no reason why you can't pick up a cheap PS5 SSD deal today. And on huge 2TB models, no less.
Not too long ago, we were celebrating the point at which the best SSDs for PS5 reached the 1TB-for-$100, but now we're here to report that – even outside of a major sales period like Prime Day – you can now get 2TB for $100 (pretty much). We add that caveat as, in truth, there are a few 2TB models on either side of the $100 mark by a few bucks. 
First, the XPG Gammix S70 Blade SSD is now just $89.99 at Amazon (after you tick a coupon, down from $209.99) – which represents absolutely wild value for money. This was one of the first incredibly popular PS5 SSDs due to its value-for-money place in the market – and its excellence as a drive generally. As a result, it's not massively surprising to see it offer exceptional value like this, but, seriously, 2TB for under $90 is almost incredible. Literally. Small side note: this model, which is reliable and absolutely recommendable, comes with a heat spreader which is not quite the same as a heatsink (the former being more flexible and less of a rigid attachment, like the latter).
And thus, if you're after something with a 'proper' heatsink, then you can also get a bargain with either the ADATA Legend 960 for $109.99 at Best Buy (was $199.99), or the excellent Corsair MP600 PRO LPX, which is now $109.99 at Amazon (was $129.99). Both of these latter drives have more substantial heatsinks to provide more confidence and have proven themselves in testing repeatedly.
As a result, we have no hesitation in recommending any of these PS5 SSDs, and you can read more on those deals just below.
If you're keeping your options open though, here are some more prices of 2TB PS5 SSDs on some of the other big names in the game as dug up by our automatically-refreshing price-finding tech.
And if you're still hunting for some broader discounts this week, then check in with our guides to the Prime Day PS5 deals, Prime Day Xbox Series X deals, and Prime Day Nintendo Switch deals that are all still available.
Source link