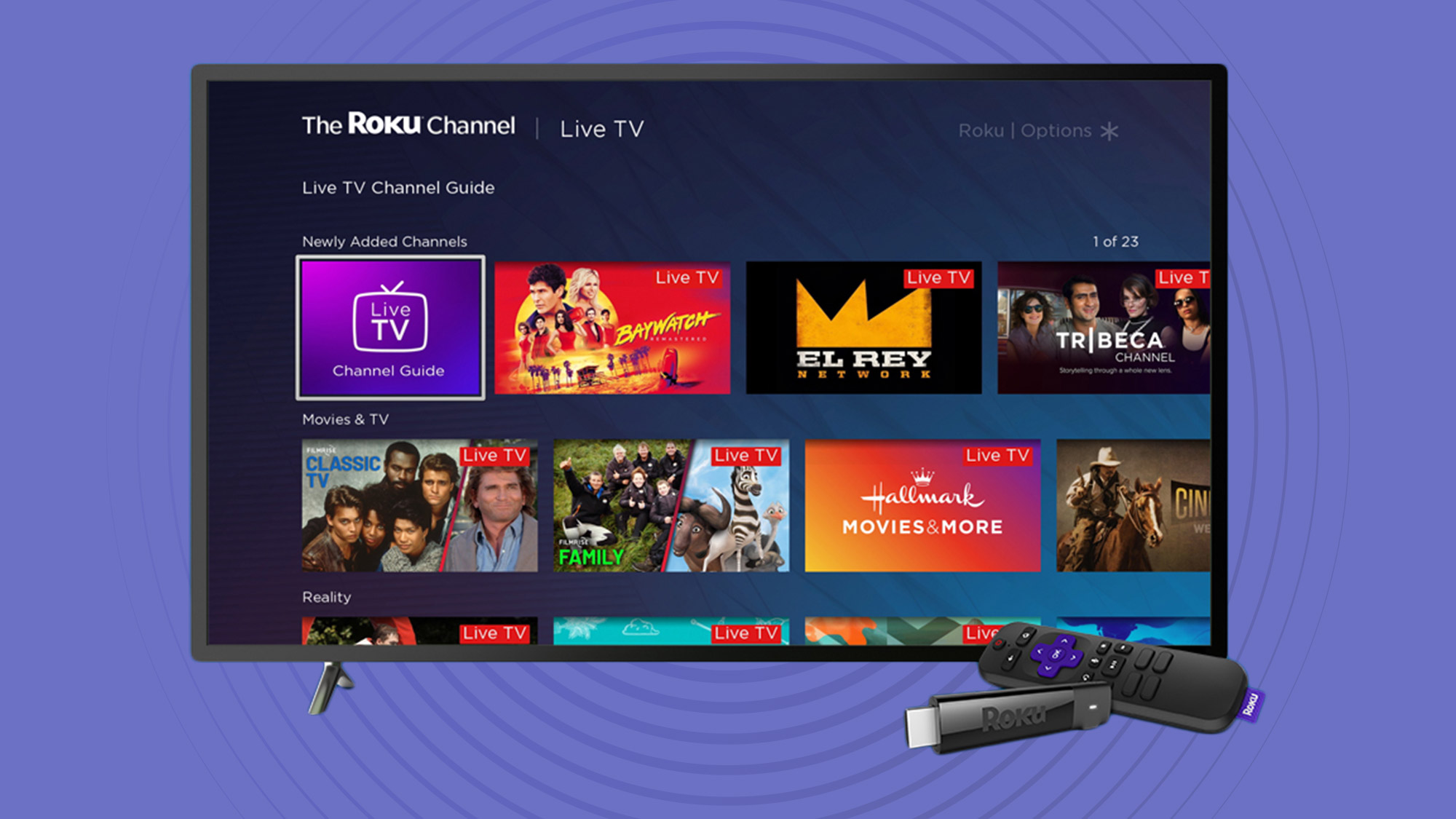 Google TV and Android TV owners in the US are getting a really nice free upgrade. The Roku Channel, which is made up of Roku TVs' free channels that don't require a paid subscription, gives you access to over 80,000 free movies and programs. 
It's already available to an estimated 100 million people in the US through the Roku streaming stick 4K, Roku TVs like the Roku Plus Series as well as Fire TVs and some Samsung TVs, but this move should make it an even more accessible. 
The Roku Channel is a mix of over 350 live, linear television channels covering news, sport and entertainment, and on-demand streaming of films, such as Weird: The Al Yankovic Story, Die Hart and The Great American Baking Show.
Roku wants to win the FAST race
In industry-speak, the Roku Channel is what's known as a FAST service: free, ad-supported television. It's a market sector that's expanding very rapidly, especially in the US, where Roku is facing off against the likes of Freevee (owned by Amazon), Vizio WatchFree Plus and Tubi. 
These services aren't the same as the ad-supported plans offered by Netflix or Hulu; those plans use ads to cut the price, but they still charge a subscription. FAST channels don't, and while that doesn't preclude them from offering paid-for content such as movies on demand the main offering is designed to be completely free.
Although every FAST service is different, the majority rely on showing you a fairly wide selection of content with regular ads of 15-30 seconds in length, much like traditional TV channels do. And behind the new names are some very familiar faces such as Viacom/CBS (Pluto), Fox (Tubi), NBCU (Peacock) as well as tech firms including Samsung and Amazon.
According to S&P Market Intelligence, these channels are going to be a big deal. It predicts they'll bring in $9 billion in ad revenues n 2026, and viewing time is currently going up 10% year on year. It seems that people aren't going for these channels to replace paid-for streaming but to complement it, and while streaming services are seeing their growth slow it's the opposite story for FAST. Chances are if you're not already watching them, you will be soon.
Source link