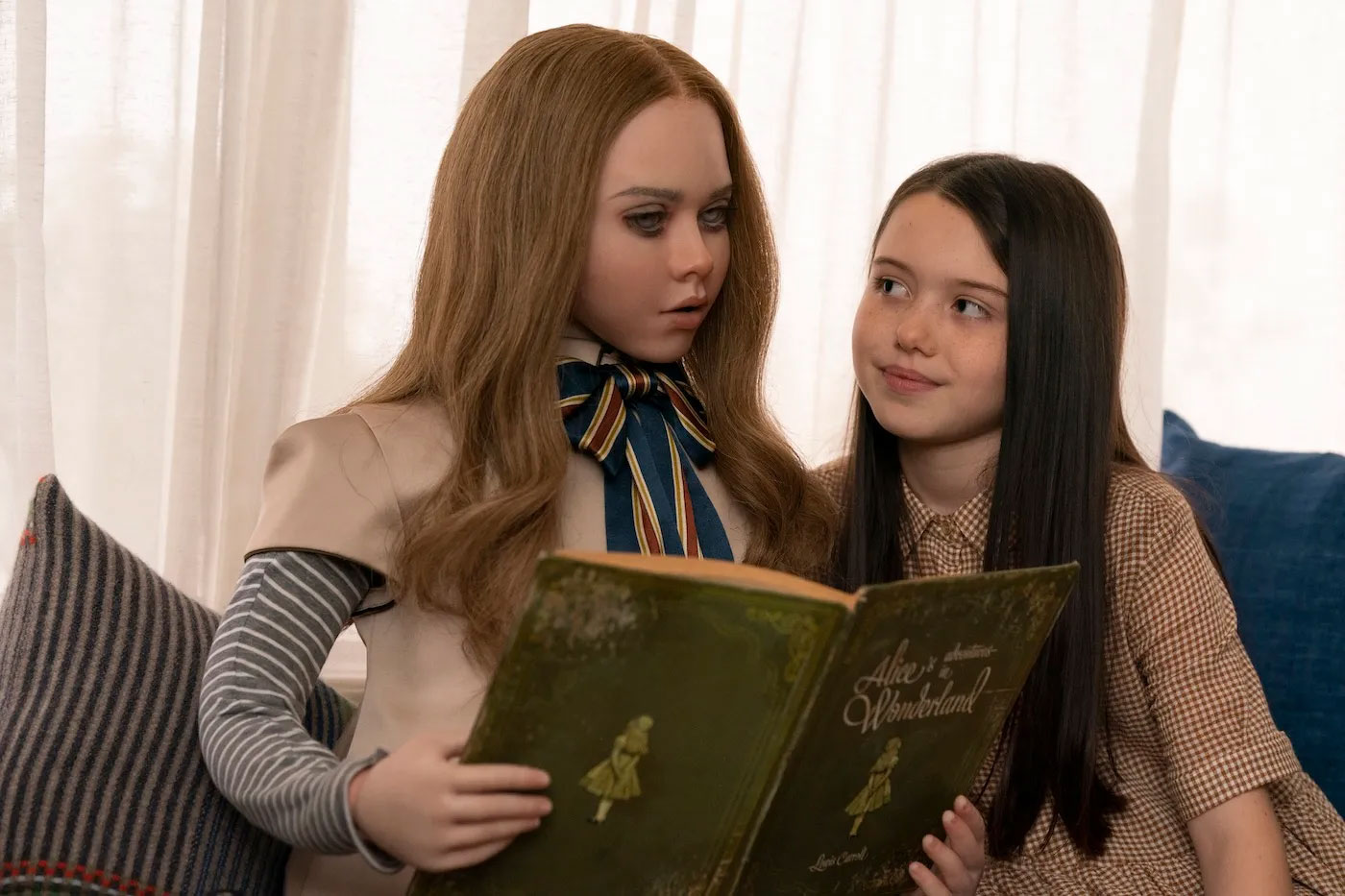 If you've signed up for an Amazon Prime account to take advantage of this week's Prime Day deals, don't cancel your membership when it's over because you've got a month to enjoy Prime Video, which is one of the best streaming services around. 
Prime Video's catalogue of movies and TV shows is absolutely massive. There's a lot to choose from, which is why round up all of the best Prime Video movies and best Prime Video series regularly.  
But for new subscribers, it can sometimes be hard to decide what to watch – so let us help you. These are five Prime Video movies we think you'll love. All five are on Prime Video in the US, and many are also available in the UK and Australia too.
1. M3gan 
M3gan was a viral hit before it ever screened anywhere, and the movie turned out to be one of the must fun horror flicks we've seen in years. It's not particularly gory – it's rated PG-13 – and it's often played for laughs rather than scares, but Violet McGraw is thoroughly chilling as the robot toy come to life and the script has some interesting ideas about our relationship with technology – and in particular, parents' use of tech as a babysitter.
Available to stream on Prime Video in the US. 
2. Air 
The dream team of Matt Damon and Ben Affleck are back in this rather odd but enjoyable tale about sneakers: the Air part of the title refers to Nike Air Jordans, and the film focuses on Nike exec Sonny Vaccaro's attempts to get basketball legend Michael Jordan to lend his name to the shoes. Some critics were a bit sniffy – many didn't like the fact that Jordan isn't actually in the movie – but the film is currently sitting with an excellent 92% on Rotten Tomatoes. If you liked the fun feel-good movies of the 80s, you'll love this.
Available to stream on Prime Video in the US, UK and Australia. 
3. House of Gucci 
Lady Gaga. Adam Driver. Al Pacino. Ridley Scott. You're sold already, right? Gaga is wonderful and steals every one of her scenes in this high camp, high fashion epic that's been described as "endlessly entertaining", "wickedly fun" and "a very fine cast of American actors speaking with Italian accents" by various media outlets. It's a big messy soap opera of a movie, a kind of cinematic cheeseburger that's probably terribly bad for you but enormous fun to consume.
Available to stream on Prime Video in the US and Australia. 
4. Top Gun: Maverick 
UK and Australian viewers will need to have a trial of Paramount Plus to watch this one for free, but US subscribers get this superb sequel as part of their Prime package. It's exactly what you'd hope for from a Top Gun movie: it manages to stay just on the right side of silliness and every action scene looks and sounds absolutely spectacular. If you're looking to give one of the best soundbars a serious workout, this is the movie for you.
Available to stream on Prime Video in the US. 
5. Everything Everywhere All At Once
It's safe to say that this genre-busting blockbuster is a bit much: it's the visual equivalent of Meat Loaf producer Jim Steinman's records where everything is louder than everything else. It's ostensibly a film about a woman worrying about her taxes, but it turns out to be a multi-dimensional, mind-blowing action comedy epic that manages somehow to include hotdog fingers, googly eyes and a truly appalling sight gag about something going where the sun doesn't shine. It's sitting at 93% on Rotten Tomatoes and is quite simply unlike anything else you'll stream this year.
Available to stream on Prime Video in the US, UK and Australia. 
Source link