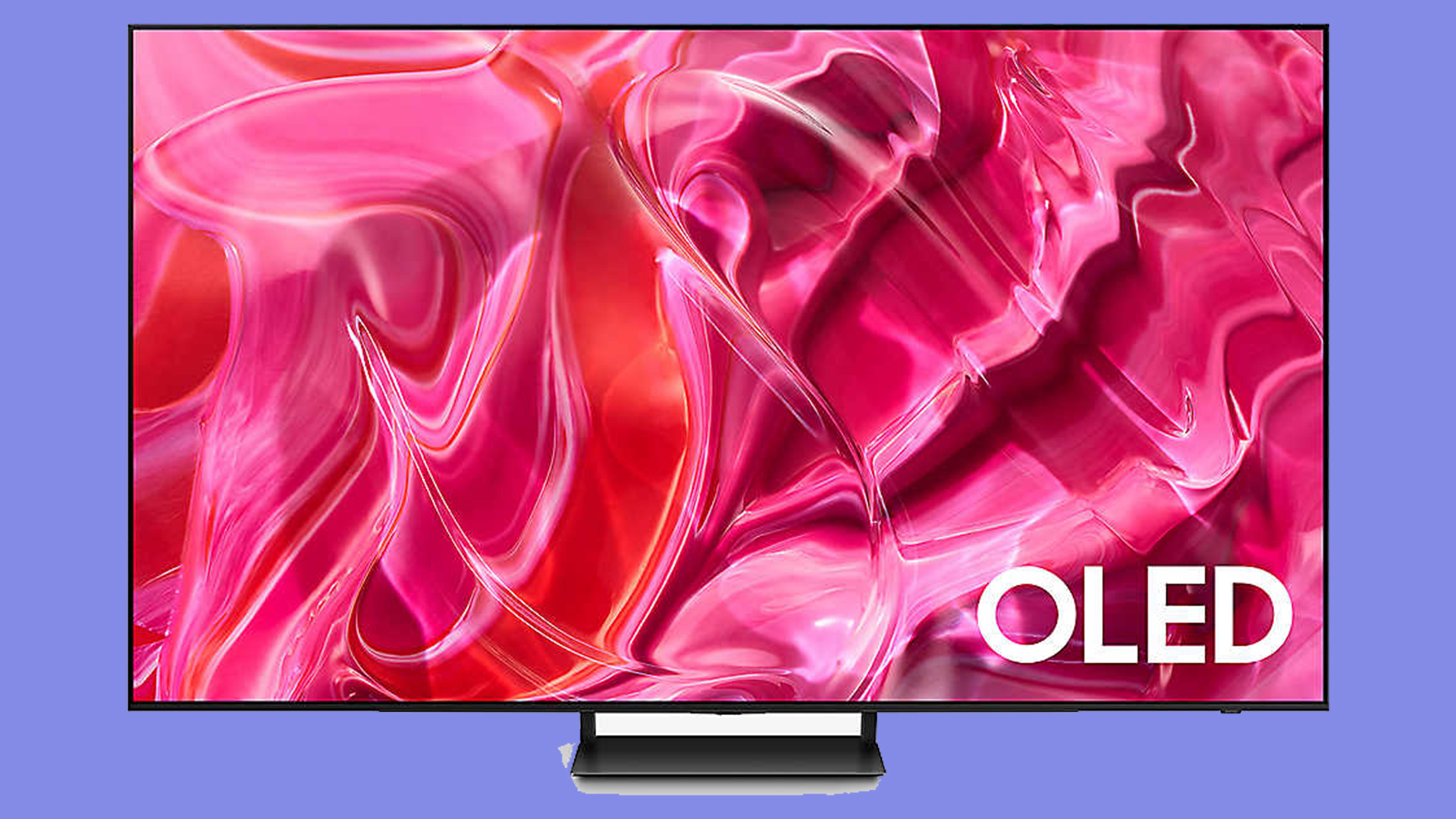 Samsung has officially launched its first-ever 83-inch OLED TV, and it's a lot sooner than we were expecting. Last month, we reported that Samsung's next OLED TV might launch this year, which was already sooner than what we had originally thought, but it's already here. 
The new 83-inch sized model is a Samsung S90C OLED TV and it's rolling out to retailers now with a suggested retail price of $5,399.99. It'll also be available online on the Samsung website, although at the time of writing the biggest model listed is still the 77-inch, which is selling for $3,599 – it's currently discounted by $400 to bring the price down to $3,199. There's no sign of a UK launch just yet.
Samsung doesn't say what kind of panel is in the TV, which means it could likely be WOLED rather than a QD-OLED. Samsung isn't shy about its quantum dots and would be shouting about them from the rooftops if they were in this TV. WOLED has white pixels which are filtered to produce the required colours and impressive brightness. The downside is that WOLED can be more prone to screen burn-in – although that can be mitigated by software.
Samsung OLED S90C 4K TV: key features and specs
The design of the S90C is almost bezel-free – it also comes with a near flush-fitting wall mount like some of the best Samsung TVs. As ever, the operating system here is Samsung's own Tizen, which features the usual streaming apps as well as its own Samsung TV Plus hub.
It also has a Samsung Gaming Hub with HDMI 2.1. The S90C can do 4K at up to 120Hz and there's a Game Motion Plus for virtually lag-free PC gaming up to 144Hz. And it's got the same clever solar remote as my Samsung TV, which I've never needed to recharge manually.
The heart of this Samsung TV is the Samsung Neural Quantum Processor, which controls the 8.3 million self-illuminating pixels for deep blacks, vivid contrast and Pantone-validated color accuracy. It also upscales to 4K and delivers 4K HDR OLED for a bit of movie magic.
The S90C also has an impressive audio setup, with Dolby Atmos and Samsung's own Object Tracking Sound Lite. If you pair it up with one of Samsung's best soundbars from the Q or S series, it'll act as part of your wider surround sound system.
As we previously reported, the list of every 83-inch OLED TV you can buy is very short because there's only one company mass-producing those panels: LG. And that means, this Samsung set is a strong contender for the best TV 2023 crown for larger OLEDs.
Source link