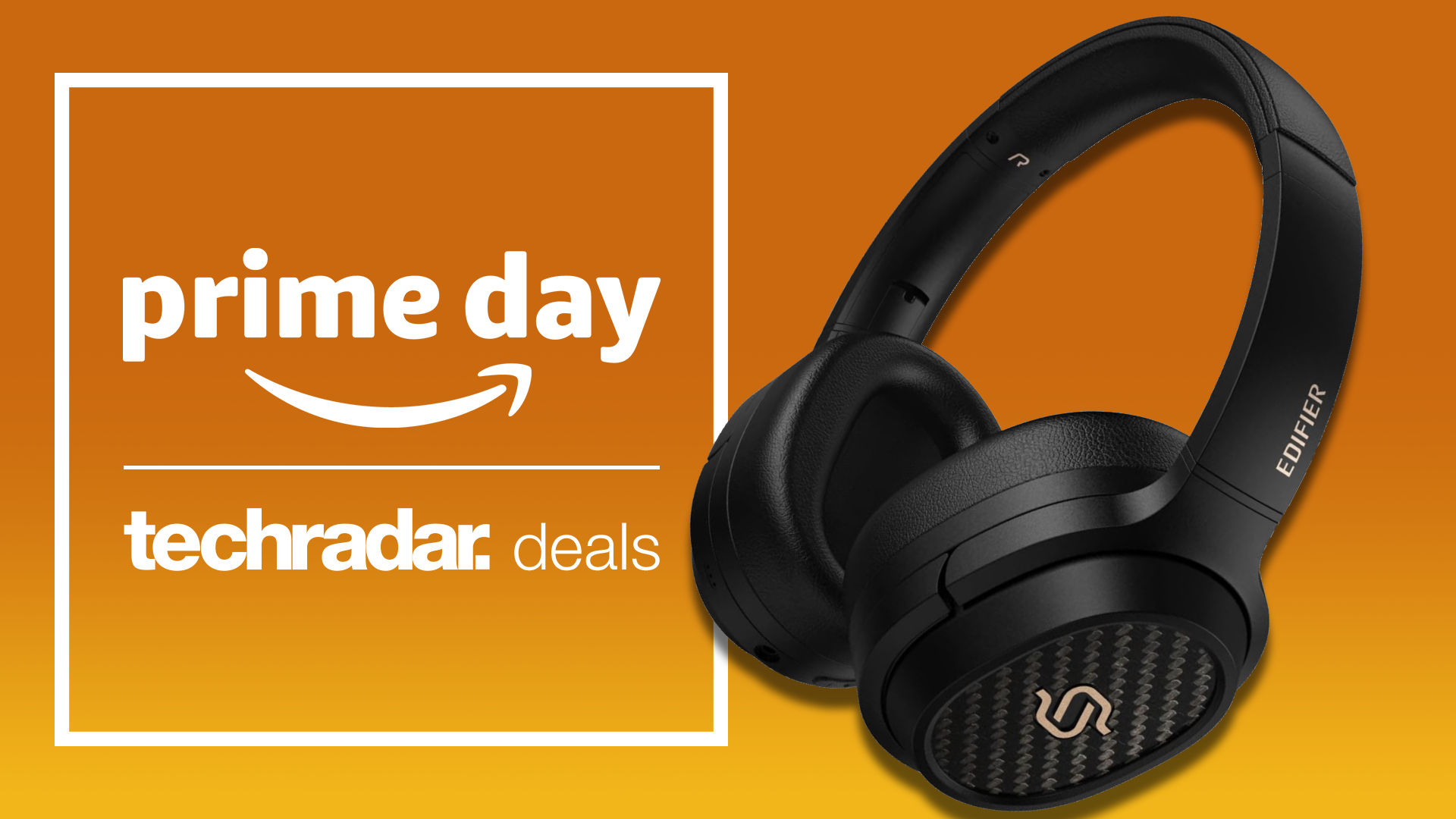 Contemplating a foray into the world of planar magnetic headphones in the Amazon Prime Day deals fest? Excellent! Supremely detailed and agile audio can be yours at a discount – but maybe you need more information on what the term 'planar magnetic' actually means before you decide to take the plunge. 
Keep reading, I've got this. Just know that if ever you've wanted to hear what wireless planar magnetic designs can achieve when done well, now is the time. 
First, the deal, because time marches on and perhaps you're here for my recommendations rather than my lessons. The wireless Edifier Stax Spirit S3 are a fine example of the tech done right and they're currently 20% off for Prime Day at Amazon in the US and the UK. 
In the UK, they're slashed in price by 20% in your region too, from £329.99 to just £263.99. Huzzah! 
Ready for the quick planar magnetic lecture? OK. Planar magnetic drivers are different to the more typically-used dynamic drivers in that they use a flat diaphragm, rather than the traditional cone or dome shaped membrane you find in most headphones. This is sandwiched between an array of magnets to create an evenly-suspended diaphragm, which is then pulled between permanent magnetic fields. Why is that a good thing? Because planar magnetic drivers make the headphones that use them extremely resistant to various types of audio and electronic distortion – which means clearer, more detailed, better music. 
Honestly, the Stax Spirit S3 are an excellent sound-per-pound buy even at their original price, but with this new limited-time Prime Day offer, they're a stone cold bargain. They also support Bluetooth 5.2 (meaning Auracast will likely soon be on the menu) and you'll get around 80 hours of playtime. Read that again. That's more than any of the best noise-cancelling headphones currently on the market. Also, a short 10-minute charge delivers a whopping 11 hours of playtime and there's a mic for aptX Voice certified call-handling to boot.
Did I mention that unlike most of the best over-ear headphones launched in 2022 and 2023, these wireless over-ears fold up for easier transportation in their supplied hard-shell case? I find myself selecting the Edifier Stax Spirit S3 time and time again because of this, combined with the sonic talents they boast. 
Looking to stick with a dynamic driver design? Check out the best Amazon Prime Day headphones deals we've seen – but again, don't forget about these. That's my honest advice. Get them and you won't be disappointed.
Source link