Foundation isn't trying to become Apple TV Plus' version of Star Wars, according to showrunner David S. Goyer.
Speaking exclusively to TechRadar during Foundation season 2's press day, the creative head of Apple's big-budget TV series played down suggestions that it was trying to copy Star Wars in any shape or form.
Foundation, which is based on Isaac Asimov's seminal (but convoluted) book series of the same name, is actually considered as a key inspiration behind the development of Lucasfilm's legendary sci-fi franchise. Comparisons between the two, then, have been part of the cultural zeitgeist since Star Wars: A New Hope burst into theaters worldwide in 1977. 
However, since Foundation's TV adaptation made its Apple TV Plus debut in November 2021, viewers have been quick to point out the similarities between the two properties. Some have gone as far as to say that, despite Foundation preceding its genre sibling by almost three decades, it's actually trying to replicate Star Wars' movie-based success on the small screen (NB: Star Wars has also made the hyperdrive jump to the TV show realm with its slate of Disney Plus shows in recent years).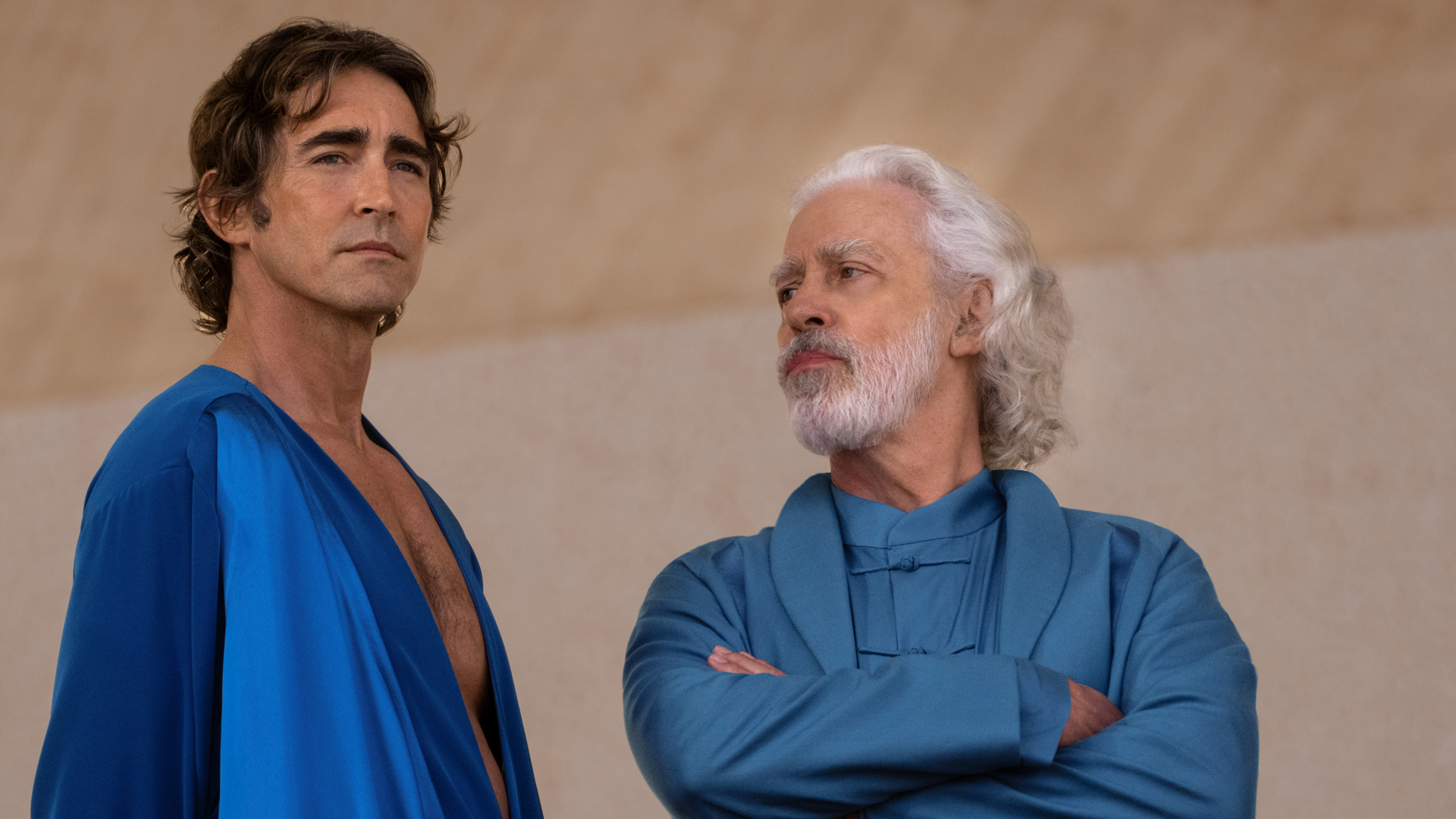 The likeness between the two has only become more pertinent since the release of Foundation season 2's numerous trailers, too. The first official trailer, which revealed the forthcoming season's release date, appeared to suggest the second season was taking its cues from another iconic sci-fi series in Star Trek. Less than a month later, Foundation season 2's second, lengthy trailer showed off the interstellar war that'll form its next installment. Again, fans were quick to draw parallels between Apple's underrated TV show and its two sci-fi siblings, particularly from a galactic warfare perspective.
So, I asked Goyer for his thoughts on those inevitable comparisons, and whether they were a blessing or a curse for his visually arresting (but expensive) TV series. Perhaps unsurprisingly, Goyer was unequivocal in how he felt over the resemblance between Foundation and its more well-known colleagues.
"Take nothing away from those franchises, but we try to steer away from those franchises as much as we can," he said. "For starters, we try to make our form of space travel different. We also film at least half of our show on location, not in the Volume or against LED screens. Everything from the color palette to our depiction of holograms, we've tried to chart our own path and be as visually distinct as possible. Hopefully, audiences will see those differences and realize this is a wholly unique galaxy."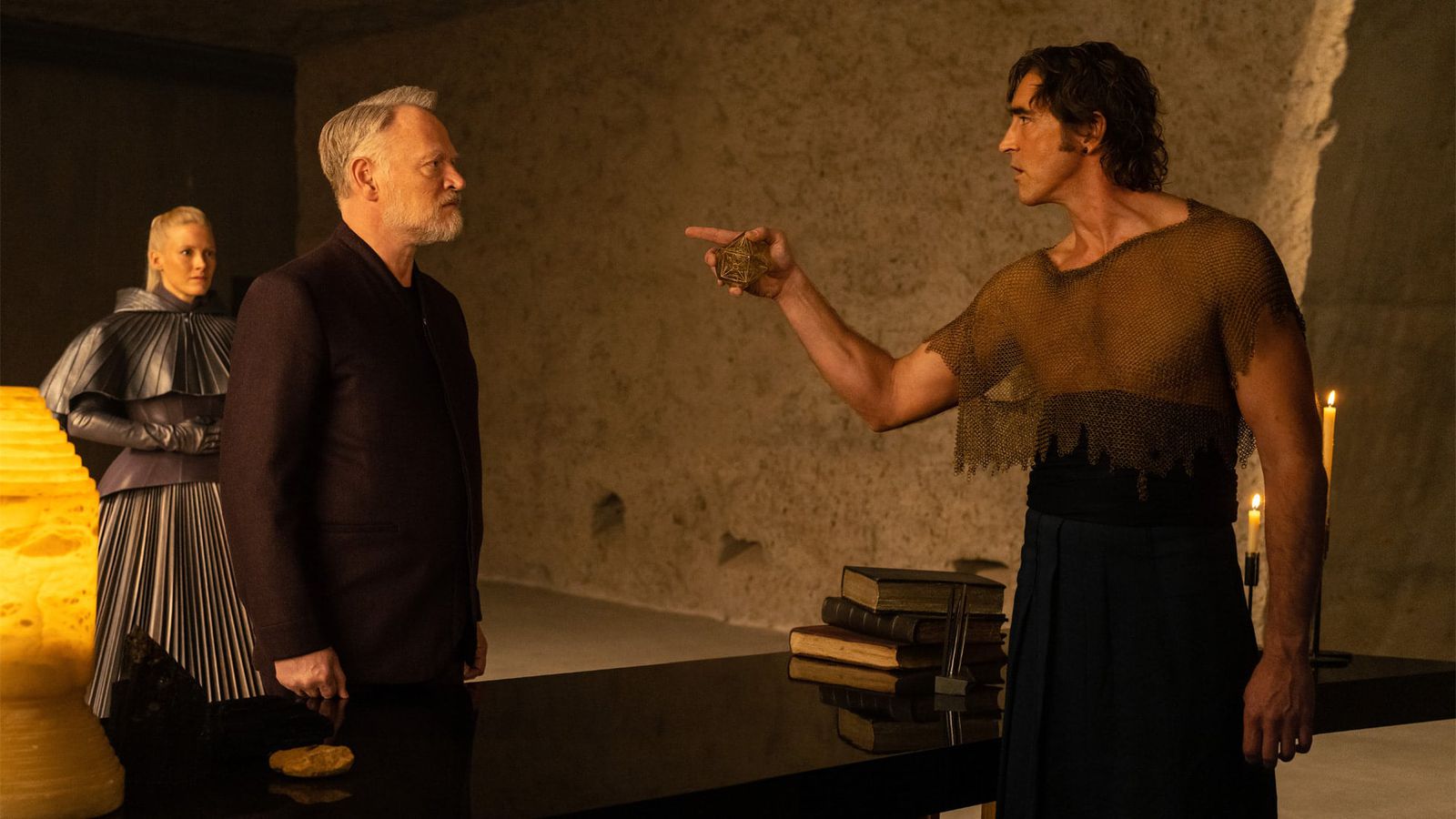 In spite of what audiences worldwide think or say, then, Foundation isn't attempting to become the next Star Wars or Star Trek. Of course, the analogous nature of their visuals, narratives, themes, and terminology – Foundation and Star Wars' bad guys are both referred to as The Galactic Empire – means the comparisons tag will be a hard one for the Apple TV show to shake.
As Goyer says, though, there are slight nuances between the duo and Star Trek, and the series' creator hopes that viewers begin to notice those subtle differences as Foundation season 2 progresses. If not, Goyer and company can bask in the knowledge that, as a book-based property Foundation came first – and nobody can say otherwise.
TechRadar will be bringing you even more exclusive Foundation coverage in the lead-up to, and in and around, season 2's release on Friday, July 14. In the meantime, catch up on all of our season 1 episode recaps, beginning with Foundation episode 1 (which is free to watch on YouTube right now). Alternatively, check out one of these five other sci-fi sagas before its second season airs.
Source link