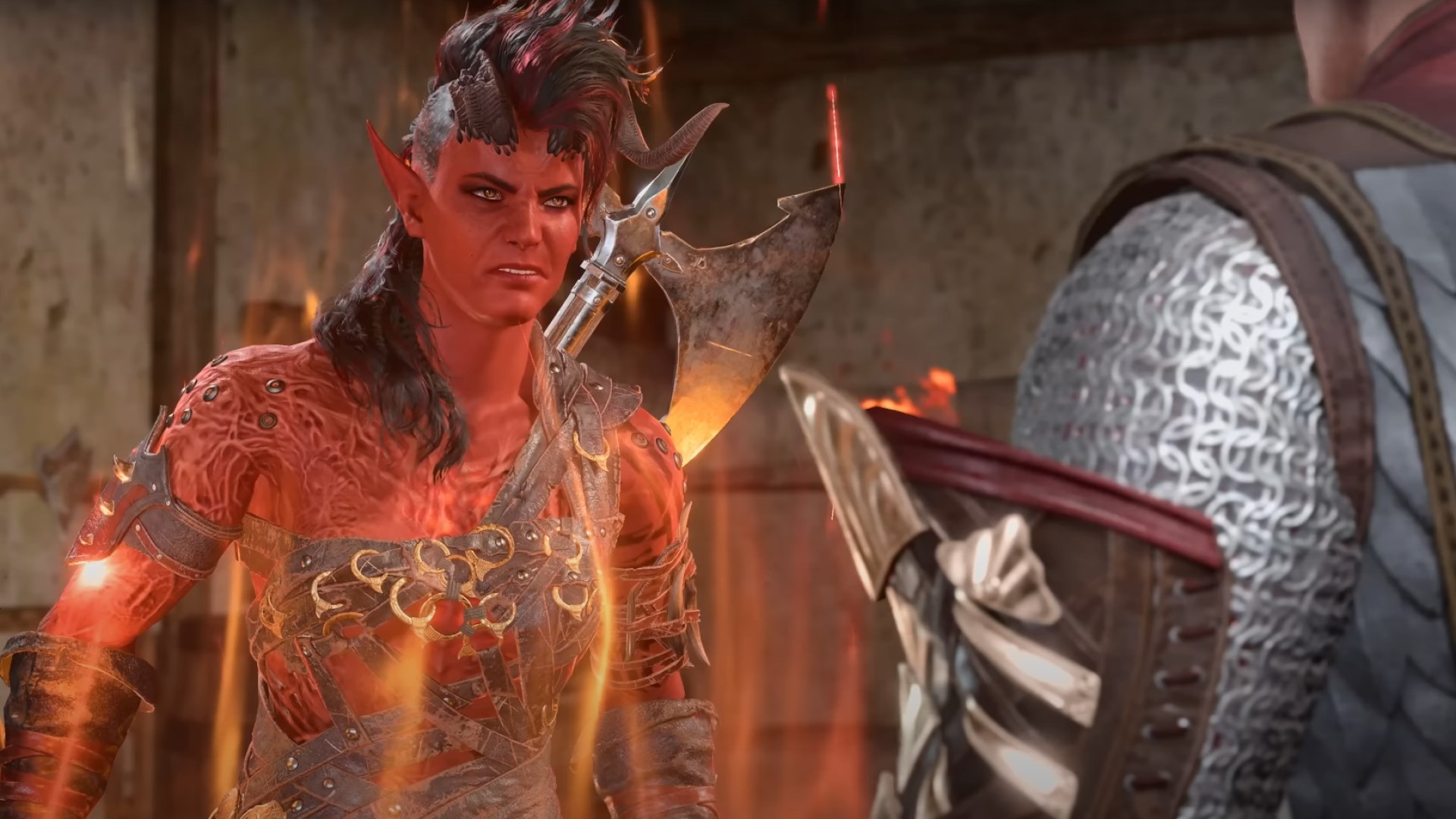 Baldur's Gate 3 developer Larian Studios has confirmed players will be able to respec their character and stats in the upcoming CRPG.
During Baldur's Gate 3's Panel From Hell release showcase live stream, Larian lead systems designer Nick Pechenin confirmed that the game contains a character that'll allow players to fully respec their build, reallocate stats, and experiment with all manner of multiclass possibilities.
In true Baldur's Gate fashion, though, it seems like said character won't just appear out of the blue; players will need to explore the world in order to find them. "There's a character you might meet – you will most likely meet – that will allow you to reset your class, and reinvest all of the levels," Pechenin said during the live stream. (via PC Gamer)
"In multiclassing, there are a lot of really cool combinations, there are some combinations that don't quite work, and we want the players to really experiment with what is possible. And respec really helps with that."
Essentially, this means that, like previous entries, Baldur's Gate 3 players won't be locked to the skills and abilities of their chosen class. Also, through multiclassing, players will be able to create something of a hybrid character.
This is potentially a fantastic addition for players who really like to get into the weeds with their builds, min-maxing stats and skills to create the optimal avatar of destruction. That, and it's also good fun for more casual players who like the idea of having, say, some Druid skills for their Ranger.
Baldur's Gate 3 leaves early access on August 3, when the game will fully launch on PC. PS5 players will need to wait a touch longer for a September 6 release, while the Xbox Series X|S has been pushed back to allow the devs to "overcome technical hurdles."
In the meantime, there's likely to be plenty of RPGs discounted during the Prime Day gaming deals, happening this week. It's an excellent time to shop for Prime Day PS5 deals and Prime Day Xbox Series X deals as part of the annual sales event.
Source link