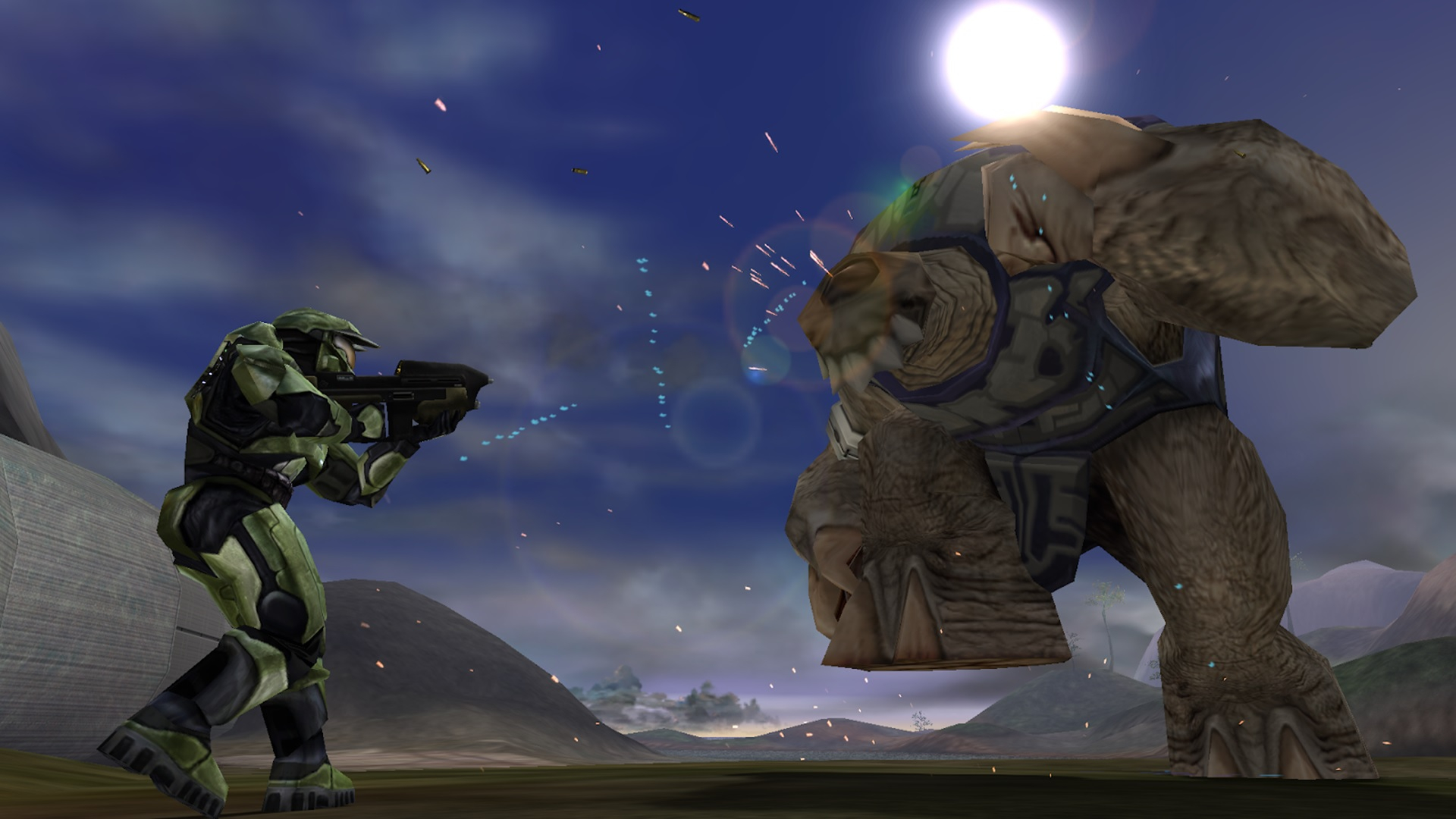 Assets and cut content from the early days of the original Halo are being restored by 343 Industries and a dedicated group of modders. 
Halo: The Master Chief Collection offers some of the best FPS games available, but it didn't start out life that way. Initially, the now-iconic shooter was poised to become an RTS title, something the series would dip into later in life. Now, the current developers of Halo, 343 Industries, combined with a group named Digisite, are hard at work bringing back everything left on the cutting room floor from as far back as the 1999 demo of Halo: Combat Evolved. 
As declared on the official Halo Waypoint, a community writer for 343 Industries explained that work was now underway in restoring previously cut content from the first Halo game. "We announced that an intrepid team of modders, in partnership with us here at 343 Industries, have been working to restore some of this old content so you can experience it for yourself in Halo: The Master Chief Collection on PC".
Progress is being made steadily after the Cutting Room Floor string of blog posts close to a year ago. The recent update explains that: "After going dark for a year, heads down as we entered the darkest depths of ancient folders and shone a light into the deepest corners of Halo history, delving into that secret tenth circle of Hell (the cutting room floor of game development), the time has now come to reveal what you'll be able to get your hands on with the next MCC update". 
New maps are currently being resurrected by the dedicated team, which includes assets salvaged from the first demo builds of Halo: Combat Evolved. Such new environments in progress are Underground, made from an unfinished Gearbox Software indoor environment as a tight 4-8 player corridor, and the creation of Abyss, which got its starting point as the barebones Dusk arena for 2-4 players. It was initially seen during E3 2000 but now will soon be fully realized to the gaming public after two decades in the dark.  
However, that's far from all that's going on. That's because there's a whole host of new maps rising from the ashes, as well as new weapons, such as an Assault Rifle Grenade Launcher and SMG featuring vastly improved polygon counts, and new vehicles to ride around on. There are even new enemies to pump full of plasma rounds on the horizon. 
No release date has been issued. However, dedicated fans have been informed that: "we'll have links for you to GitHub and the Steam Workshop where you can grab all the goodness from Digsite Release 1" when it's ready. If you game on PC and want the full Halo experience, then it seems to be only a matter of time until you get just that. 
We're hopeful that entries in the Halo series could be discounted in this week's upcoming Prime Day Xbox Series X deals and the soon-to-arrive Prime Day video game deals kicking off tomorrow. 
Source link