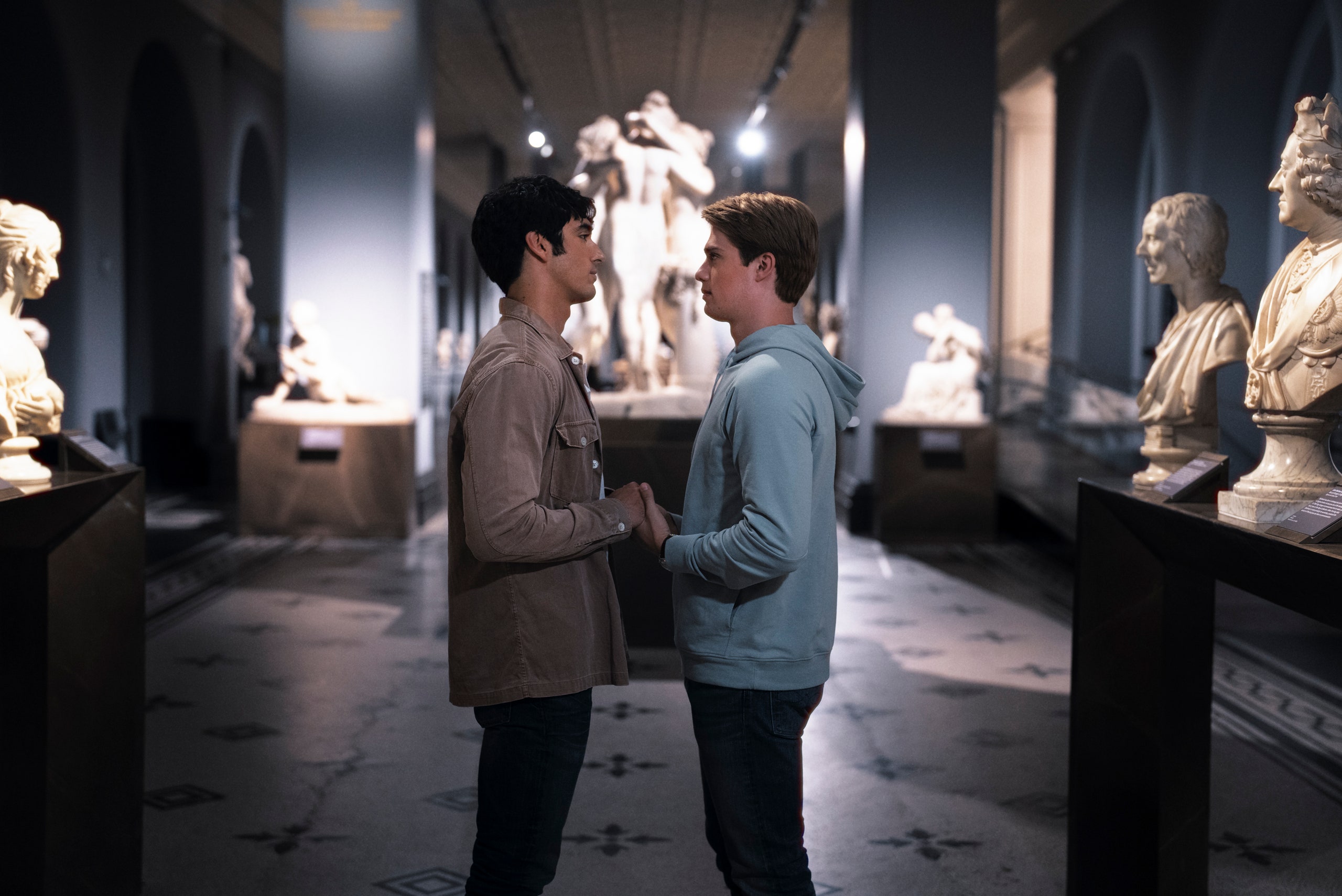 If you're looking for an enjoyable, funny and heartwarming rom-com with echoes of Netflix's Heartstopper and Young Royals, Prime Video may have the show for you. Red, White & Royal Blue will be released on August 11, and advance word says that Amazon has a romantic hit on its hands.
Based on the bestselling and critically acclaimed book of the same name, Red, White & Royal Blue tells the story of Britain's handsome and charismatic Prince Henry and the much-loved son of America's first president (Uma Thurman), Alex Claremont-Diaz. 
Played delightfully by the very beautiful Nicholas Galitzine and Taylor Zakhar Perez, the two men have nothing but contempt for one another – contempt that ends up threatening the uneasy alliance between the UK and the US. When their feud becomes politically problematic, Claremont-Diaz and Prince Henry are forced into an uneasy truce to keep the peace. And if you've ever watched a romantic comedy, you can guess what happens next. 
As you can see from the trailer below, this new Prime Video movie looks like it's going to be a ton of fun, especially if it's anything like Hearstopper season 2. It's great to see the best streaming services adding more rom-com flicks.
What are people saying about Red, White & Royal Blue?
The book on which the show is based is a step above your average romantic comedy. Casey McQuiston's romance tale has received rave reviews from critics and readers alike: NPR called it a "must-read romance"; Glamour said it was "one of the most universally beloved books of 2019"; and the American Library Association (ALA) said it was "the perfect summer read, full of big emotions, clever banter, and characters who will claim a part of your heart".
And as the ALA also pointed out: "It is SO GAY". A common theme in the reviews of the book, and in the excitement over the Prime Video adaptation, is that this is in many ways a classic rom-com but with brilliant LGBT+ representation. That's something that's still sadly lacking, despite the success of shows such as Heartstopper. So for queer people, seeing Red, White & Royal Blue get the big-ticket Amazon treatment is huge. 
Praising "this propulsive, pulpy rom-com" in the LA Review of Books, Harrison Hill wrote that they wished the book had existed when they were in high school. "I was hungry for a fun, readable book that spoke to the clamorous wondering in my gut; a book that allowed coming out to be difficult but not life-ending; a book that showed it was possible for two young men to be in a relationship that was as real and fun and complicated as any of the straight romances I encountered at the library or the multiplex," Hill writes. 
Judging by the trailer, it looks like Amazon has managed to capture the mood of the book: you'll laugh, you'll cry, you'll get awfully hot under the collar at some of the sex scenes. If Red, White & Royal Blue turns out to be even half as good as the book, it looks like it might be on the of the best Prime Video movies of the year.  
Source link