Hot off the heels of a five-star award from us for the affordable FT3 wired headphones, audio brand Fiio is now launching a set of wireless earbuds, the Fiio FW3, and the list of hi-res technologies supported here is just ridiculous for a pair of buds priced at $99 / £95 (approx. AU$180).
Behind the sea-shell-like design of the earbuds lies support for Snapdragon Sound, aptX Adaptive, LHDC and LDAC, all pumped through an AK4332 DAC with 96kHz and 24-bit audio support, before reaching a large 10mm driver. And they support Bluetooth 5.2, which means they could theoretically support the higher-quality LC3 codec in Bluetooth LE Audio in the future.
This is a frankly ridiculous amount of audio finesse for a pair of buds competing against the best budget earbuds. You do get support for some of this stuff from other cheap buds – the excellent Cambridge Audio Melomania 1 Plus offer aptX, while the Earfun Air Pro 3 are geared up for LC3 and LE Audio – but to offer all of this is faintly ridiculous.
And based on how good we found the sound quality of Fiio's last headphones in our Fiio FT3 review, we're expecting big things for the audio here.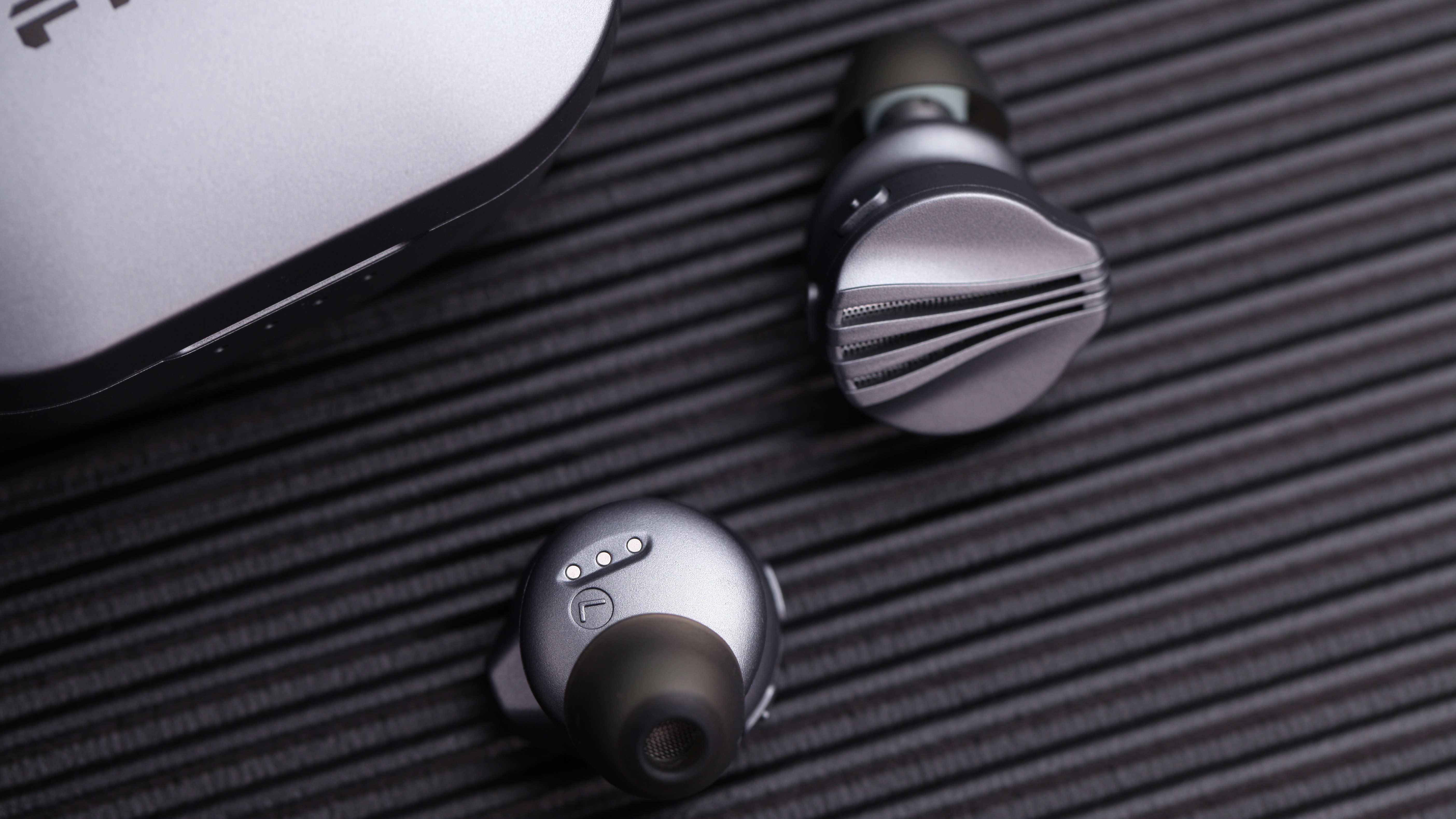 However, there's one obvious and notable casualty here: the FW3 don't offer any active noise cancellation. For the same price, you can get the awesome Sony WF-C700N with superb noise-stopping power… but those don't include any hi-res audio support, not even for Sony's own LDAC tech, which is supported by the Fiio FW3. Oh, what a tangled audio web we weave.
So you can take your pick between extreme audio fidelity if you get hi-res music from the likes of Apple Music or Tidal, or outside noise being stamped out. Well, or you can spend over double the price for some of the premium options in our list list of the best wireless earbuds.
The battery life on the Fiio FW3 is solid too, though 7 hours from the buds and 14 additional hours from the case are pretty average for non-ANC buds.
Take control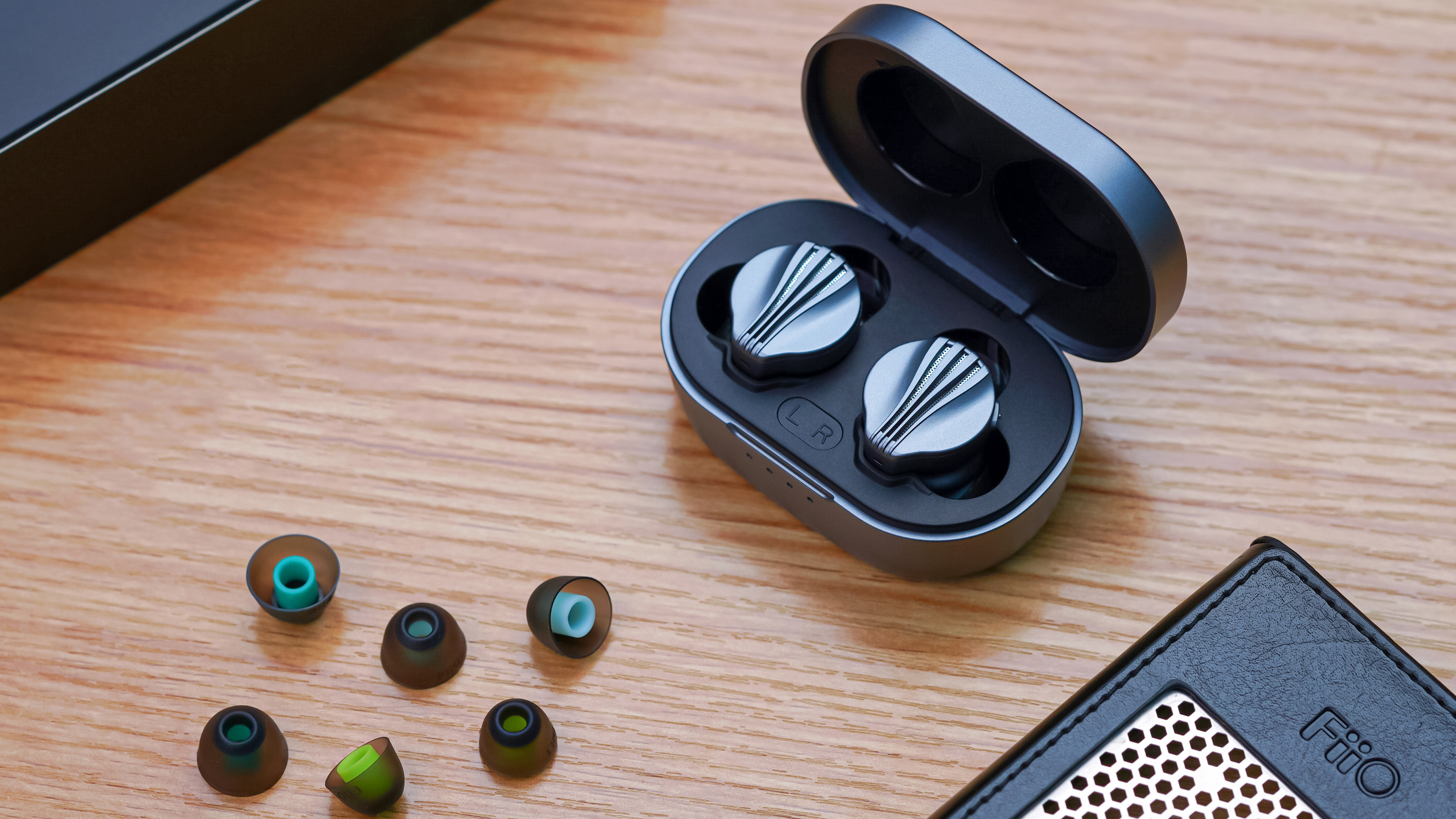 The FW3's audiophile cred doesn't stop at its connectivity options. The app gives you control of a 10-band EQ if you want to finesse the balance beyond how it comes out of the box, and there's left/right channel balance adjustment. You can actually set what Bluetooth codec you want the earbuds to prioritize, so if you switch between device, you can make sure they're trying to reach your phone through LDAC or aptX if you specifically prefer one.
Most interesting of all, though, is the Lowpass Filter mode control. You can choose between Steep Drop, Slow Drop, Short Delay Steep Drop, Short Delay Slow Drop modes for the low-pass filtering in the DAC. This is something that only the most extreme audiophiles would ever really want to tinker with (or have any chance of hearing the difference in them), and is – let's be clear – wildly unnecessary for just about everyone else. But it's pretty cool!
I'm looking forward to see how these things perform in real life, but the competition among the best true wireless earbuds has just been getting hotter and hotter, and having these hi-fi focused brands coming in to keep a focus on audio quality is very welcome – especially when it doesn't come at a huge price.
Source link