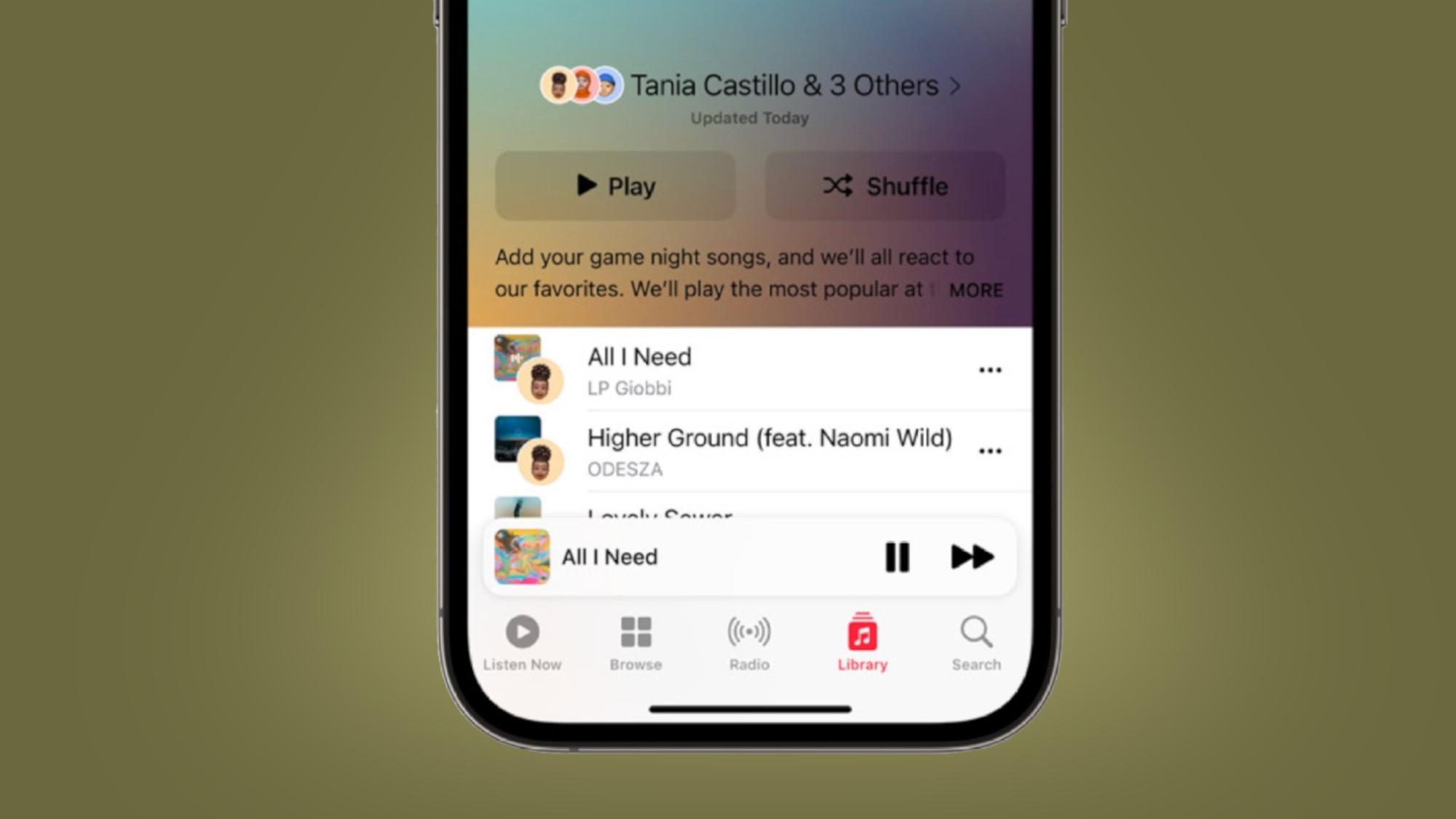 There's a nice new feature coming to Apple Music when iOS 17 launches later this year, and if you're using the beta versions you can start accessing it today. The new Song Credits feature gives you more information about the music you're listening to, and it makes it easy to find more music involving the same people.
Credits are the bits of information that tell you who made a particular piece of music: the artists who played on it, the lyricists who wrote the words, the songwriters who wrote all or some of it, the producer who directed it and so on. And now Apple Music will tell you all of that information, and you'll be able to click on a particular contributor's name to see more of their work. 
That isn't just a nice ego boost for the contributors. It's also a brilliant way to find new tunes. Song Credits was first announced at the WWDC 2023 keynote, where it as revealed that Apple Music is getting 6 new features in a free update.   
Opinion: Apple Music's new Song Credits feature will help you find more tunes that you'll love 
Although some music is a one-person affair, most involve a whole host of characters. For example, Taylor Swift's Midnights album is like a who's who of modern music. Lavender Haze alone has credits for Taylor Swift, Jack Antonoff, Zoë Kravitz, Mark Anthony Spears, Jahaan Akil Sweet and Sam Dew, while Lana Del Rey pops up on Snow on the Beach and Aaron Dessner is on The Great War.
Knowing that is good, because if you take a particular contributor – let's go for Jack Antonoff here – you'll often find that you like their other work too. And Jack has been a busy chap, working on records with Troye Sivan, Sia, Lorde, St Vincent, P!nk and more. 
It's the same with Aaron Dessner, whose day job is in The National and who's loaned his talents to Ed Sheeran, Sharon Van Etten and Mouse on Mars.
I love this stuff, so for example if you search for other work by Zoë Kravitz you'll find her acting in a film soundtracked by Glaswegian noise merchants Mogwai, singing with Janelle Monae on Dirty Computer and being one of the star attractions on the Kids Pop and Kids Party compilations. 
Not all of these credit-related adventures will bear fruit – as much as I like Aaron Dessner's work with Taylor Swift, I can't bear Ed Sheeran so I won't be adding that one to my playlists. But it's a great way to go down a musical rabbit hole on one of the best music streaming services. Who knows what you'll end up listening to?
Source link