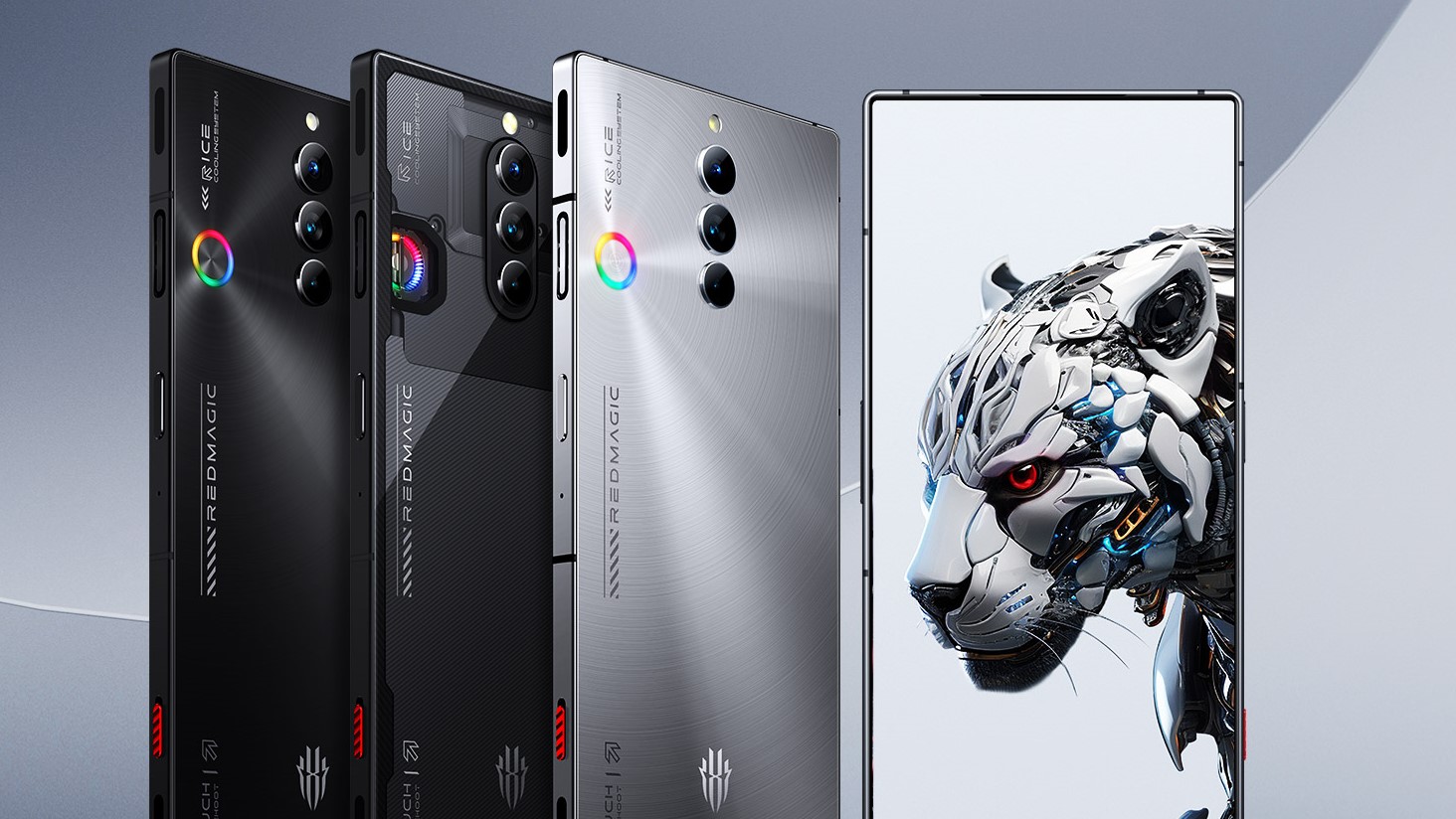 Nubia recently announced the Red Magic 8S Pro and 8S Pro Plus, both of which have the potential to make it onto our rundown of the best gaming phones in 2023, on paper at least. But one of the headline features here isn't to do with graphics or GPU performance, it's the promise of more RAM than even a MacBook Air.
On top of the astounding amount of memory these new phones also include a more powerful version of the already incredibly capable Qualcomm Snapdragon Gen 2, dubbed the 'Snapdragon 8 Gen 2 Leading Edition'.
Diving into other relevant specs, Nubia also threw in a cooling fan to prevent overheating during intense gaming sessions and the battery capacity can reach up to 6,000mAh. If you want that extra-capacious battery, you'll be best served by the Red Magic 8S Pro Plus, albeit with a charging speed of 80W, while the Red Magic 8S Pro comes with a 5,000mAh battery, but much faster 160W charging speeds.
The headline-grabbing feature here is that 24GB of RAM, of course, which is exclusive to the Pro Plus model. Though you can buy some of the best Android smartphones with up to 16GB of RAM – most notably the Samsung Galaxy S23 Ultra – the Red Magic 8S Pro Plus pushes the boundaries by upping available memory to past what you'd find in a top-spec M1-powered MacBook Air or even a mid-range M2-powered Air. This rather beefy amount of memory will allow you seamless gameplay in popular titles like Genshin Impact and countless other games, as well as better supporting multitasking and other more intensive actions. 
Other than that, both Red Magic phones (as you can see from their listings on Nubia's Chinese site) also include a triple rear camera with a 50MP primary sensor and undisclosed secondary cameras, while 120Hz displays and a headphone jack feature too.
RAMming speed
While more RAM typically equals 'better', in the case of smartphones, most users will find around 8GB to 12GB should be more than plenty for everyday use; letting you quickly switch between apps to check messages, silence alarms, and change songs or run multiple apps in split-screen, simultaneously.
Where gaming is concerned, RAM has a more direct and important role to play. Keeping more of a game in memory makes for a more seamless and fluid gameplay experience. This is why the 8S Pro Plus – with its whopping peak 24GB of RAM – is so impressive. It should be able to shoulder all of these tasks and more, effortlessly, and that's not to mention the up to 1TB of storage available. Not only will you be able to play all the best Android games seamlessly, but you'll have plenty of room to store them all too.
Currently, Nubia's latest gaming phones are only available in China, but if they follow in their predecessors' footsteps, it might only take a month or two for an international release to materialize. The Red Magic 8S Pro starts from 3,999 yuan which converts to $552 / £434 / AU$828, while the Red Magic 8S Pro Plus starts from 5,500 yuan which converts to $759 / £597 / AU$1,138. If you're interested in the most premium model (yes, the one with that all-important 24GB RAM and 1TB storage) that's 7,500 yuan or around $1,035 / £814 / AU$1,552.
Source link