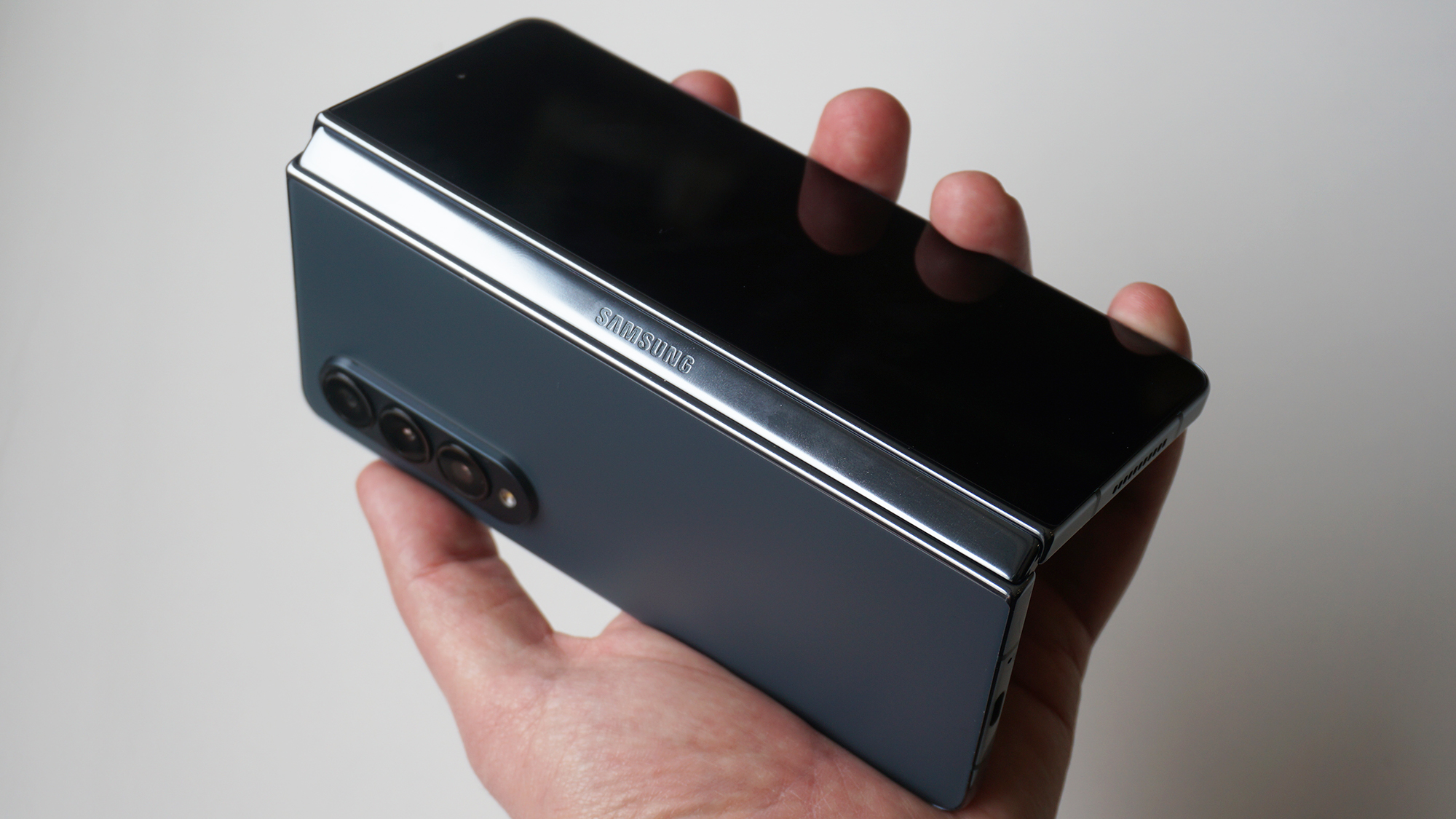 We're not expecting too many design changes from the Samsung Galaxy Z Fold 5, but one thing we are expecting is a new kind of hinge – one that could reduce the size of the crease in the screen, and allow the phone to close with less of a gap. That latter tweak has now been shown off in leaked photos.
We're not going to share the images in this article, because the original source (leaker Ahmed Qwaider) was reportedly told by Samsung to take them down. But at the time of writing you can still see them on Android Police, which originally spotted Qwaider's post, and the fact that the post has been deleted rather adds to its credibility in this case, as Samsung likely wouldn't care as much if the leak was fake.
In any case, the images show what's purportedly the Samsung Galaxy Z Fold 5 folded shut, and there's almost no gap between the two screen halves. It does look like there might still be a tiny gap by the hinge, but on the Samsung Galaxy Z Fold 4 the gap is far more pronounced, and runs most of the width of the phone.
This almost non-existent gap on the Z Fold 5 leaves it looking better, and will likely make the phone thinner when folded too. It's also something that has been leaked numerous times at this point (though these are the first actual photos of it) so this is likely accurate.
Tweaks to the camera too
Alongside this, the same source also shared a photo that seems to show the Samsung Galaxy Z Fold 5 alongside the Z Fold 4, with a focus on the cameras. The design here matches what we've previously seen in renders and it looks similar to the Z Fold 4, except the flash has been moved outside the triple-lens camera block on the Samsung Galaxy Z Fold 5.
The lenses are possibly slightly bigger on the Z Fold 5 too, though it's hard to say for sure. It would make sense if at least one of them was a different size though, because earlier leaks pointed to at least one Samsung Galaxy Z Fold 5 camera using a different sensor to the Z Fold 4 – though the megapixel counts are expected to stay the same.
We'll know for sure soon because Samsung is set to unveil the Galaxy Z Fold 5 in late July, alongside the Samsung Galaxy Z Flip 5. The big question then will be whether either of these phones can dethrone the Google Pixel Fold as the best foldable phone.