Disney Plus has removed one of its most recent original movies less than two months after it joined the streaming service.
Crater, which only made its Disney Plus debut on May 12, has already been unceremoniously dropped by the streamer. As reported by multiple outlets including Digital Spy, the sci-fi adventure film only spent seven weeks on the platform before it was pulled from Disney Plus' movie library.
No reason has been given for Crater's shock departure from one of the world's best streaming services. But we've reached out to Disney for an official comment on the matter and will update this article if we hear back.
For the uninitiated, Crater stars Isaiah Russell-Bailey as Caleb, a teenage member of a moon mining colony in the year 2257. When his father dies in a mining accident, Caleb is told he's being transferred to Omega, an Earth-like planet, at the behest of his dad's last will and testament. With just 72 hours left before he departs, Caleb enlists his three best friends for one last, moon-bound adventure. They travel to a crater – one with apparently extraordinary views – that Caleb's dad promised to him before his untimely death.
Man, everything is disappearing from history. #CraterMovie is the next movie being removed from Disney+ due to cost-cutting reasons. It was a fun Goonies-type space adventure that packed an emotional punch, definitely recommend checking it out before it's gone!July 3, 2023
See more
Despite its schlocky coming-of-age narrative, Crater, which joined our new Disney Plus movies guide recently, wasn't exactly a dud among critics and general audiences. On review aggregator website Rotten Tomatoes, Crater holds 64% and 63% ratings respectively from critics and everyday viewers. That puts it ahead of Peter Pan & Wendy, another Disney Plus original movie, in the audience review ratings (on Rotten Tomatoes, anyway) by some distance.
And yet, it's Crater, not the latest remake of James Matthew Barrie's iconic tale, that's been canned by Disney. Even worse, the film's removal earns it the embarrassing record of being the first film in Disney Plus' history to spend less than two months on the platform.
Another day, another Disney Plus axing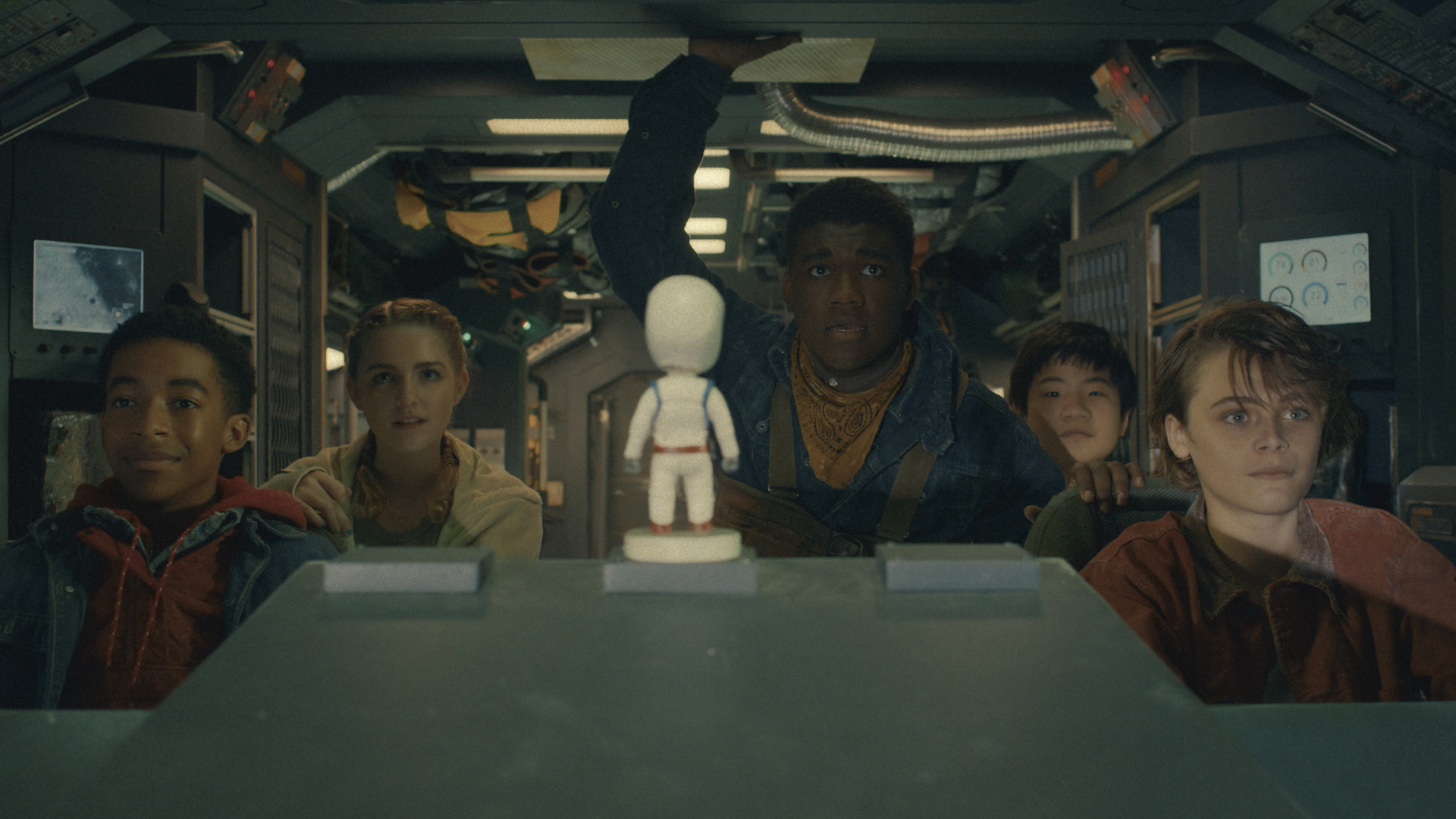 Frankly, we should have seen this coming, especially as Disney is in the middle of overhauling its suite of content. It has been removing films and TV shows that are too costly to keep on the service and its sister streamer Hulu.
In May, we covered the news that The Walt Disney Company was about to pull multiple TV series from Disney Plus and Hulu, including Willow and Y: The Last Man. In early June, we also reported that your favorite Disney Plus and Hulu TV shows could be dumped in the coming months, though it's still unclear which other ones Disney could drop from the service.
These movie and TV show removals come amid Disney's desire to cut costs across the board. The entertainment behemoth has been haemorrhaging money for a number of years, with much of its monetary outlay coming from its streaming division. Disney's financial issues are reportedly so problematic that CEO Bog Iger wants to save $5.5 billion (£4.4 billion / circa AU$8 billion) over the next five years.
So, what's Iger's plan to prevent Disney bleeding cash? Staff layoffs, plus the removal of seemingly unnecessary movies and series from its streaming services, to name two. Disney is also actively leaning into its tentpole franchises, such as Marvel, Star Wars, and Toy Story, to entice audiences back to theaters and make billions at the box office, too. That said, Disney hasn't exactly set the world alight with its 2023 movie offerings thus far, with the likes of Ant-Man and the Wasp: Quantumania, Indiana Jones and the Dial of Destiny, and Elemental all struggling to recoup production and marketing costs via ticket sales.
If Disney's 2023 theatrical releases continue to flop overall – there are outliers, such as Guardians of the Galaxy 3, which have performed extremely well – it might mean we see more content cut from its streaming platforms. The pressure is on the popular entertainment studio to save money where it can. And, if its revenue streams aren't able to bolster its cash reserves, recent movie and TV show removals on Disney Plus and Hulu will unfortunately continue.
For more Disney Plus-based coverage, find out what the best Disney Plus shows and best Disney Plus movies are. Additionally, find out when Guardians 3 is coming to Disney Plus.