Meta's Threads app has been building up hype in the last few months, and it looks like we're now only days away from being able to check out the Twitter alternative for ourselves.
Since Elon Musk took over Twitter (and ruined it), we've seen a lot of similar apps come and go, with the likes of Bluesky and Mastodon gaining traction. However, we suspect that Threads will likely trump them all and gain a pretty solid user base straight from the get-go.
If you've been reading a lot about Threads and aren't sure what it actually is, then we have you covered. On this page, we explain everything you need to know ahead of its launch.
Threads: what you need to know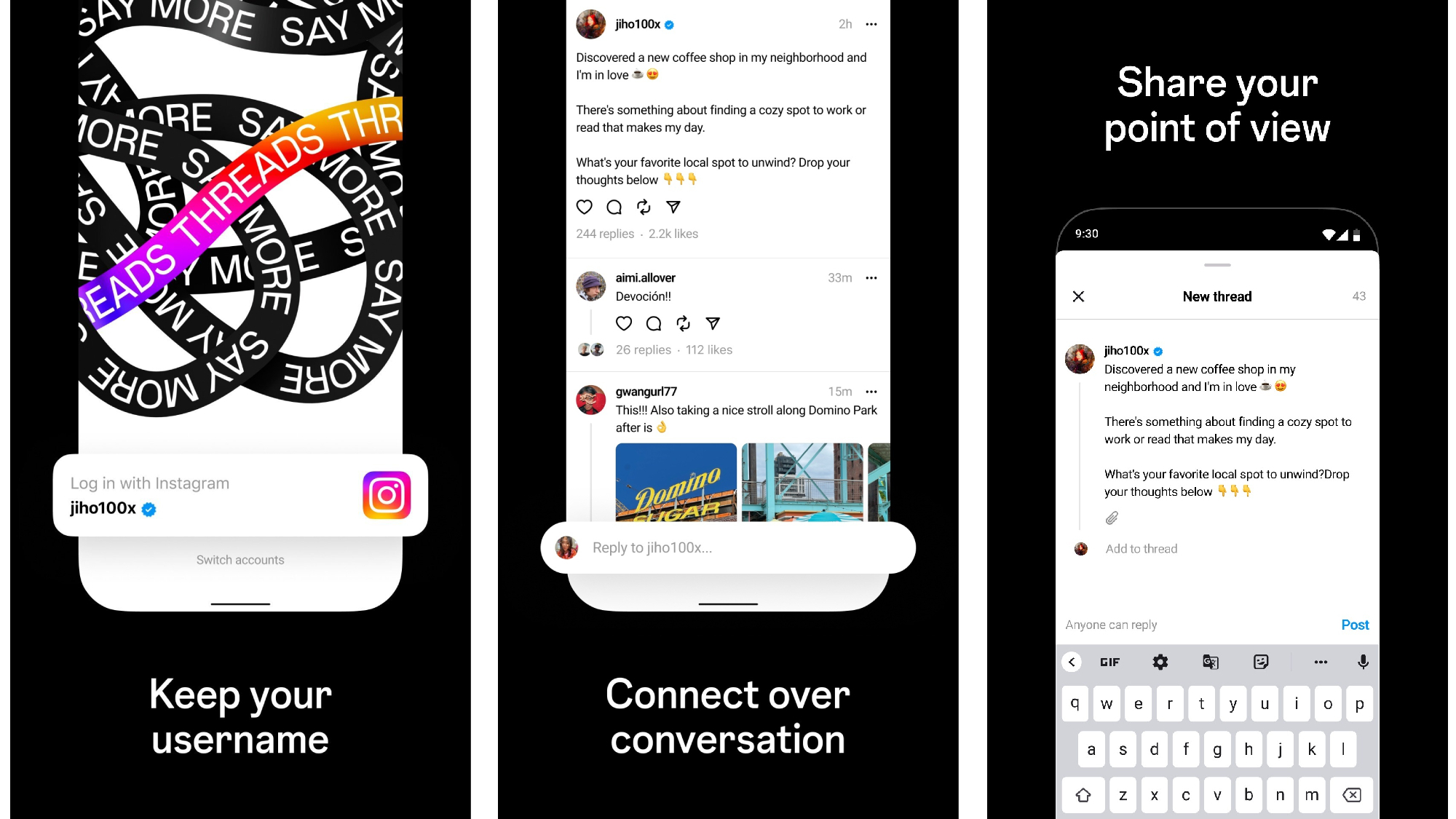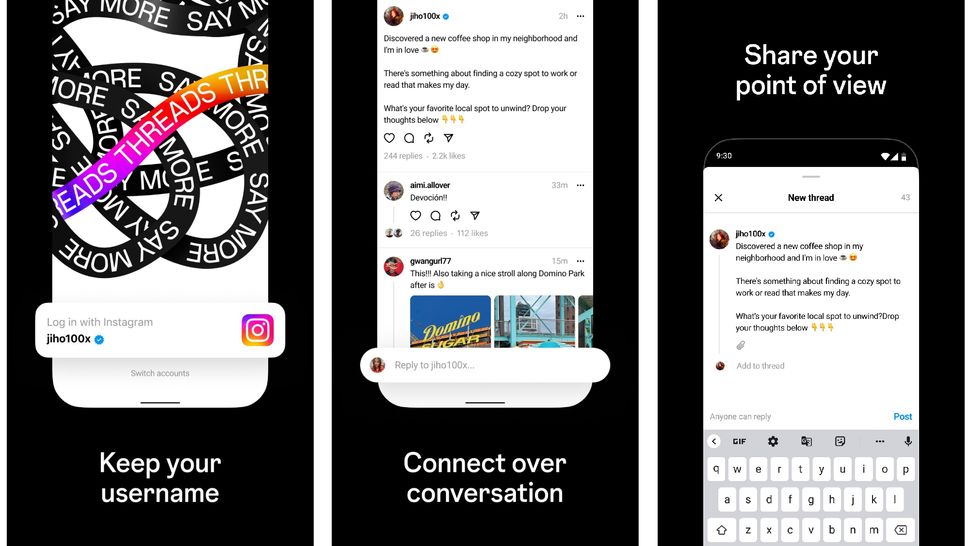 So, what exactly is Threads?
Meta confirmed earlier in the year that it was "exploring a standalone decentralized social network for sharing text updates," and explained that the team believes "there's an opportunity for a separate space where creators and public figures can share timely updates about their interests."
It's no surprise that the company is basically taking aim at Twitter, and looking to take advantage of the growing number of disgruntled users that want the Twitter experience without being beholden to the increasingly bizarre whims of Elon Musk.
The concept is pretty straightforward, presenting a familiar enough interface that means it should likely be a smooth transition for Twitter refugees and new users alike. You can log in with your Instagram account and go through your existing follower list to choose exactly who you want to follow on Threads, hopefully avoiding an immediate cluttering of your news feed.
You'll also see the familiar like, comment, repost (in this case perhaps re-thread?), and share buttons at the bottom of each post. App researcher Allesandro Paluzzi has been monitoring and sharing images of Threads on Twitter and said the app has basically been pitched as 'Instagram for your thoughts'.
If you've already got an Insta account, your username will be reserved for you over on Threads, so once the app goes live you'll be able to hop right on without any hassle and post away.  
Threads: price and release date
The app will officially be out on July 6 of this year, and we're absolutely buzzing. Meta has had to work quickly to get this off the ground and it looks like the time has finally come for the text-based app to make its debut.
We did suspect the app was on the horizon after mysteriously popping up on the Google Play store and Apple App Store, though we didn't think it would be this soon!
The timing is pretty fortuitous considering the current rate-limiting crisis over on Twitter. Though, to be quite frank, when is there not a crisis of some sort on Twitter lately?  
Interestingly, there's a neat little easter egg on Instagram at the moment that'll give you a little ticket to the new app. You just have to type 'threads' in the search bar on the app and a ticket emoji will pop up on the right side of the search bar, and when you click that your 'ticket' to threads will pop up.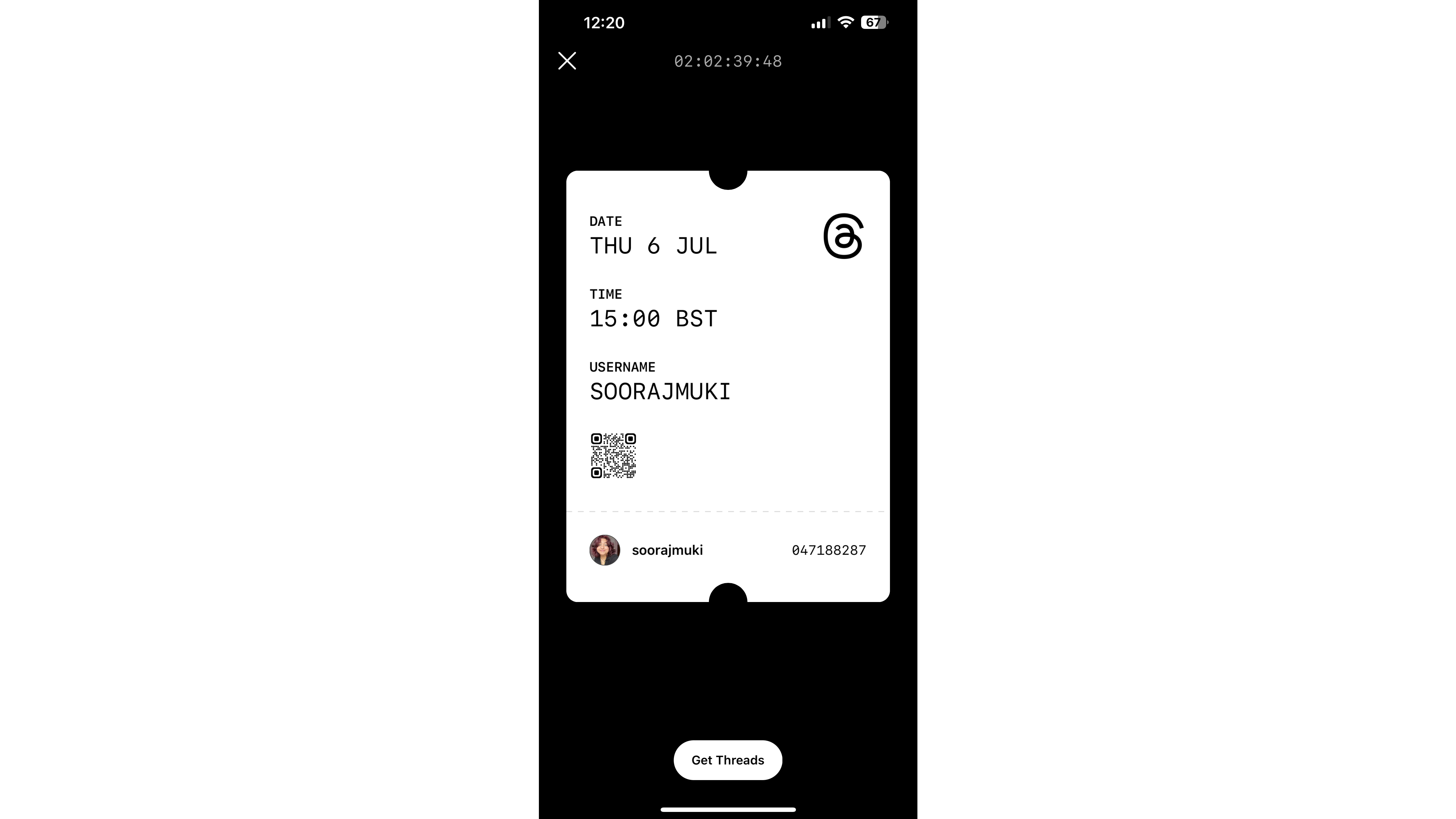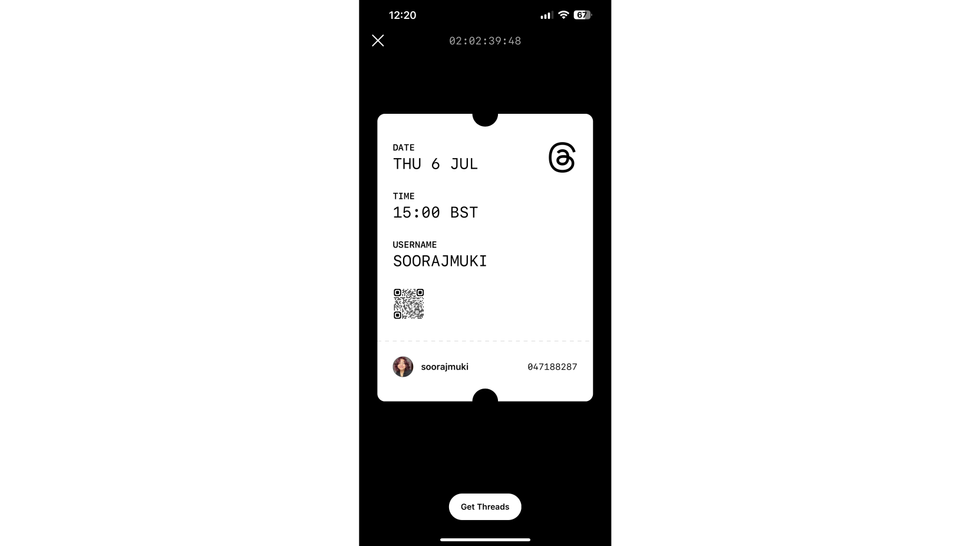 How to Download Threads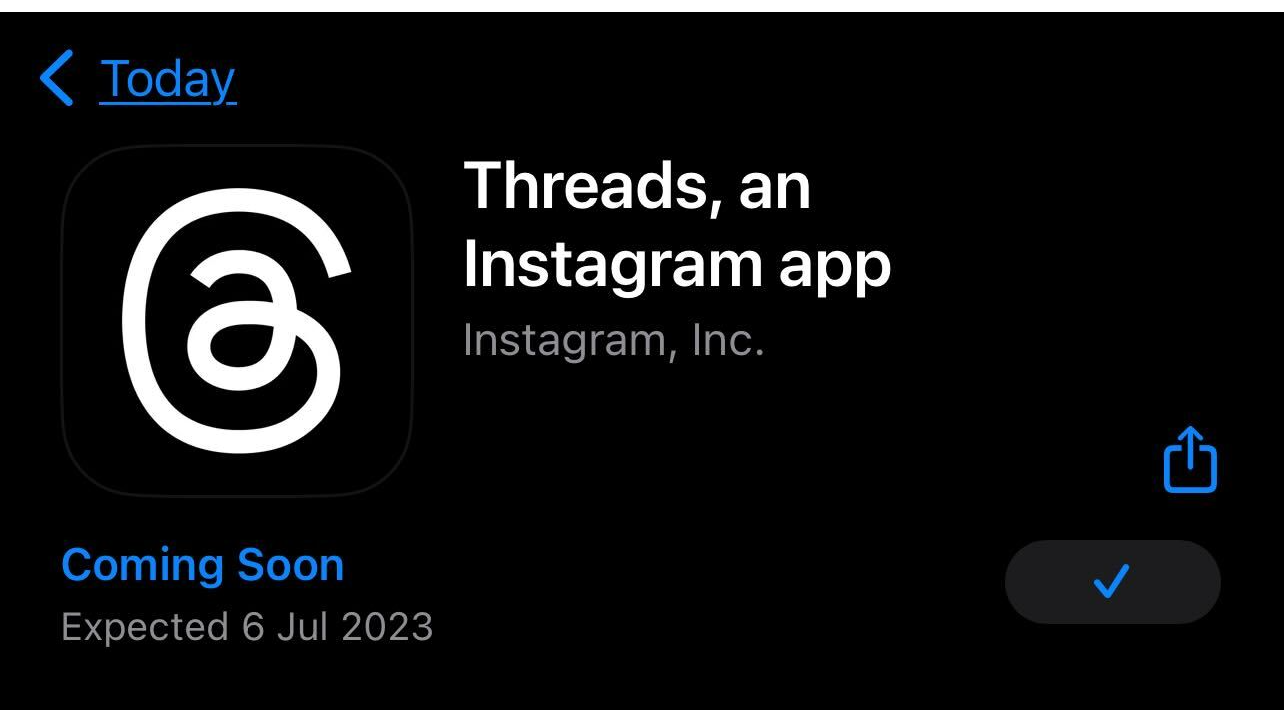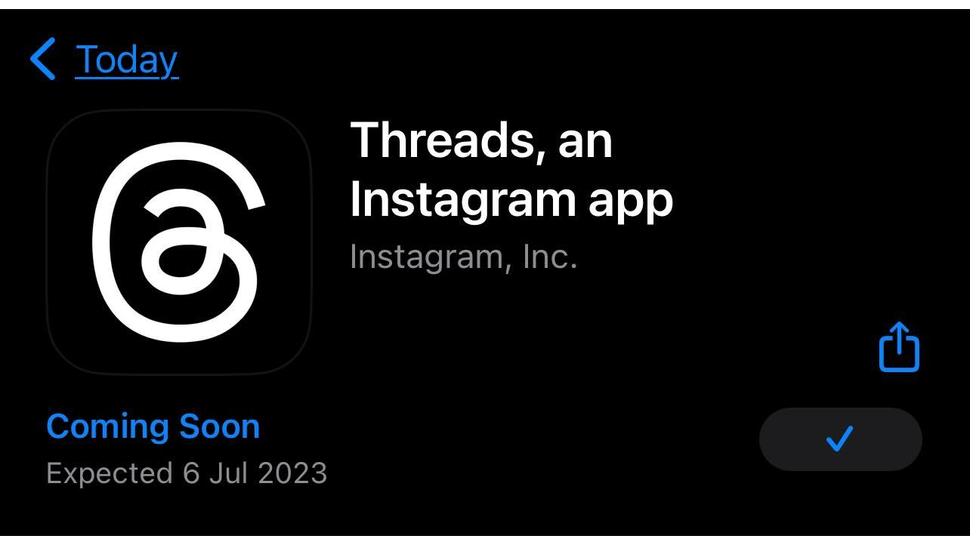 Just because the launch day is still a few days away, it doesn't mean you can't get hold of the app already! Meta has launched a countdown site (which has some fun 3D spheres you can fiddle with) and in the left corner of the page is a QR code.
If you scan the QR code with your phone camera, it should take you to your respective app store and let you 'pre-download' the app; essentially so you'll get notified as soon as it's officially out and get instant access.
If you don't want to do that, don't fret! When you're ready to get started with Threads anytime after July 6, you can just search for it on the Apple App Store or Google Play Store and download it then.
 
Threads FAQ
What is Meta Threads?
The new platform has been described by Meta as "a stand-alone decentralised social network for sharing text updates". Meta Threads is a new app that essentially acts as a Twitter alternative. It will be a place where users can share text-based updates and follow people and organisations that are important to them.
Is Instagram Threads Discontinued?
Nope! It's actually quite the opposite, as Instagram Threads is on track to launch on July 6 and will act as a text-based part of Instagram. Back in 2021, Threads was to act as Instagram's standalone messaging app, and while that venture was discontinued the 'new Threads' is very much going ahead as promised.
Will Threads be free to use?
Yup! Threads will use your existing Instagram account to sign in, and as Instagram is free, so is Meta! We're not sure if Meta plans to bring in paid subscriptions in the style of Twitter, but seeing how the company is trying to capitalize on the bird app's poor decisions we highly doubt it will. As it stands Threads will be completely free to use.
Source link