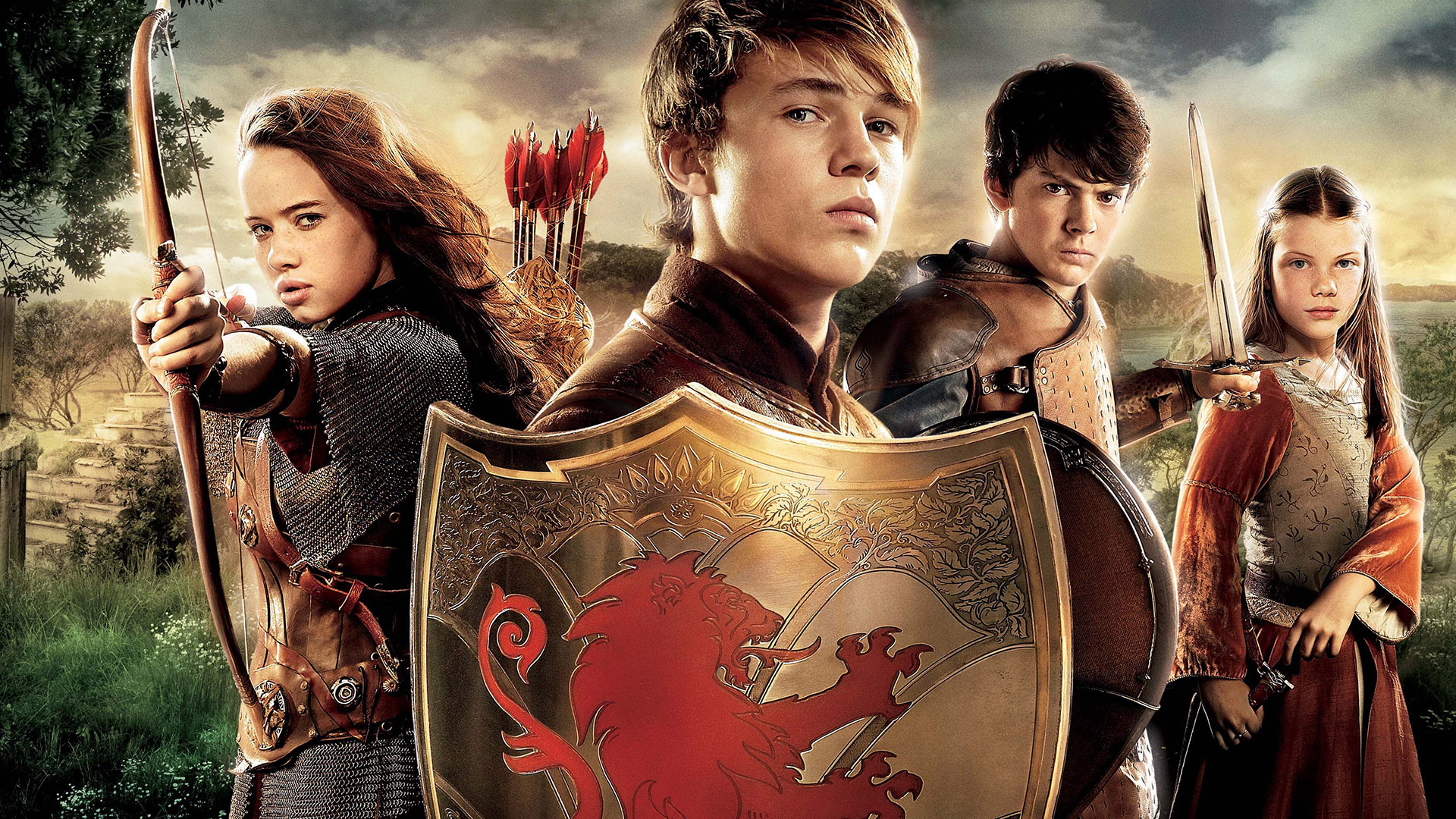 If you've been wondering what Barbie director Greta Gerwig has on her to-do list after Margot Robbie's Barbie movie launches, here's the answer: she's going to film a very different wardrobe in a very different kind of dream house. And it's a safe bet that you're not going to see quite as much pink this time around.
According to The New Yorker, Gerwig has signed a deal with Netflix to write and direct two films based on CS Lewis's The Chronicles of Narnia. The world's best streaming service acquired the film and TV rights to the books in 2018 – Disney previously had the rights, and made two Narnia films in the 2000s (The Chronicles of Narnia: The Lion, the Witch and the Wardrobe) and (The Chronicles of Narnia: Prince Caspian). 
Fox followed with The Voyage of The Dawn Treader in 2010 and now Netflix boss Ted Sarandos wants to get in on the action. He previously said when Netflix first acquired the rights that "families have fallen in love with characters like Aslan and the entire world of Narnia, and we're thrilled to be their home for years to come". But, as the New Yorker points out, this is the first news of any actual Netflix projects based on the beloved books. 
Opinion: Barbie and Narnia aren't so different
I'm highly amused by the contrast here. Barbie, which looks like tons of fun, is currently being condemned by US evangelicals, including one far-right pastor who claims that the film should be "cursed" because it's "full of transsexual and transgender and homosexuality". And while Narnia is often used to mock such people – as the gag goes, someone can be "so far in the closet he's gone past Narnia" – CS Lewis's stories are beloved by many Christians and frequently used to promote Christian ideas. So, it's really fascinating to see Gerwig move so seamlessly from enemy to ally.
But the truth is that Barbie and Narnia are part of the same trend. The film industry is fighting for survival, and big budgets are being spent on two big areas in particular: making movies about beloved products, and making movies based on existing intellectual property. Some movies do both, acting as extended adverts for the spinoff merch. Barbie reportedly has over 100 brand partnerships including with the Gap, Forever 21, Airbnb, Xbox and more. 
As the AV Club reports, Gerwig's agent considers: "Is it a great thing that our great creative actors and filmmakers live in a world where you can only take giant swings around consumer content and mass-produced products? I don't know. But it is the business. So, if that's what people will consume, then let's make it more interesting, more complicated… [Gerwig's] ambition is to be not the biggest woman director but a big studio director." 
Source link