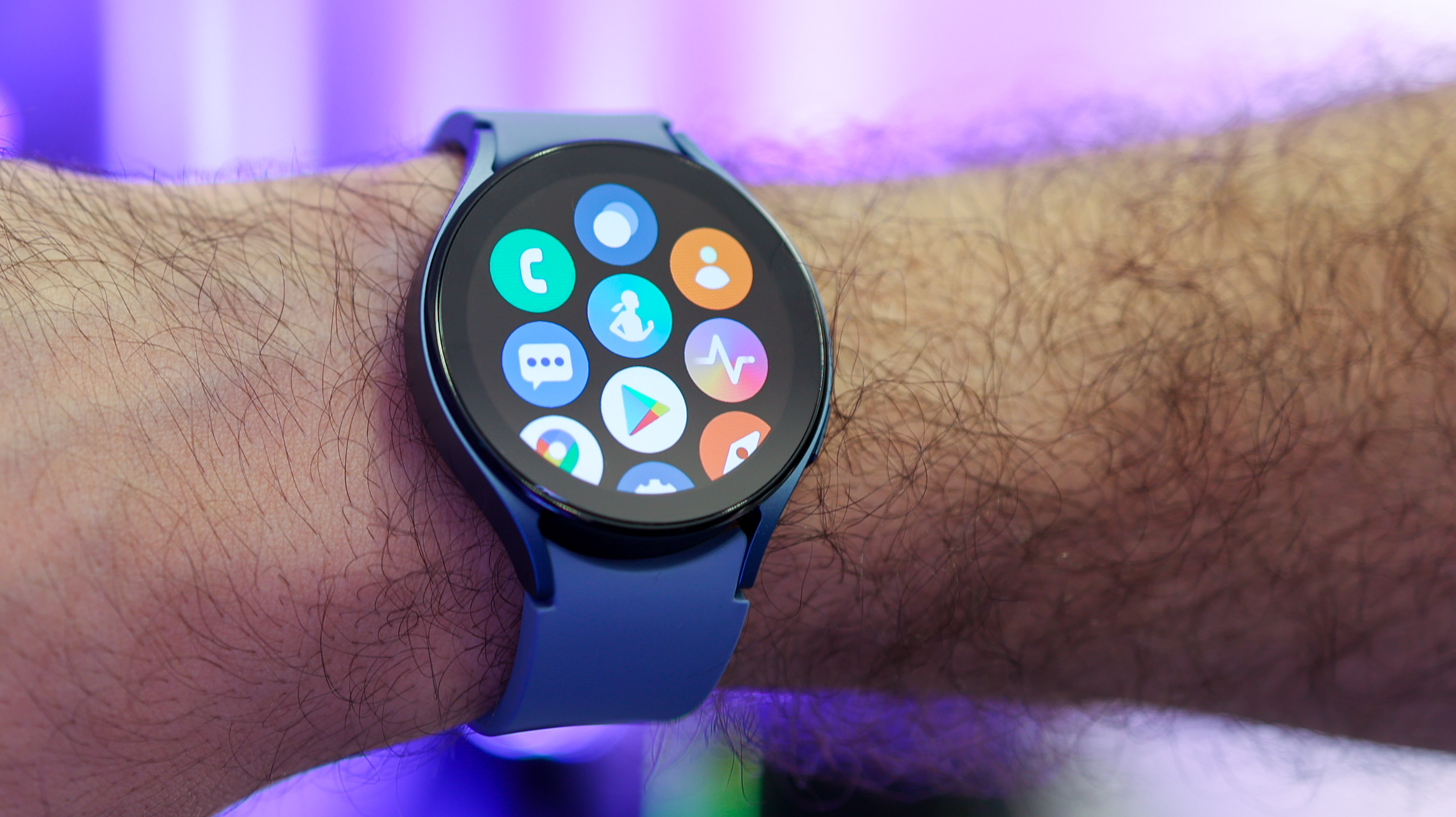 Samsung is working on improving its Galaxy Watches' ability to run biometric tests on tattooed skin.
We're using a translation provided by SamMobile as this information comes from a moderator on the official Samsung Korean forums. In a response to a user having trouble getting their Galaxy Watch 5 to work on their tattooed wrist, the moderator claims the company's developers are trying to figure out a way to improve the wearable's skin detection feature. It is going to take some time until we see the patch, however, as it won't release until sometime during the "second half of 2023″. Upon release, tattooed owners of a Samsung wearable should begin to receive device notifications without a hitch.
It's worth mentioning the tech giant is slated to hold its next Galaxy Unpacked event in late July over in Seoul, South Korea. We expect to see a ton of the company's upcoming releases, namely the debut of the Galaxy Watch 6 as well as the introduction of both One UI Watch 5 and Wear OS 4. The former is said to be introducing a variety of fitness-centric features like "real-time running analysis and customized interval training programs" among other things. 
In our opinion, fixing the tattooed skin problem falls perfectly in line with Samsung's goals for One UI Watch 5. The software upgrade is set to be available on the Galaxy Watch 6 at launch so we could see it then. Or it could roll out a bit afterward in the following months.
Addressing the tattoo problem
The tattoo issue isn't unique to Galaxy Watches. In fact, it's something all wearables struggle with. According to an Apple Watch support page, Apple states "the ink, pattern, and saturation of some tattoos can [actually] block light from the sensor, making it difficult to get reliable readings." TechRadar's Wearables Editor Matt Evans tells us the ink can mess with the infrared light resulting in problems. It's unknown if the likes of Apple or any other smartwatch brand intend to address the tattoo incompatibility. Perhaps after seeing Samsung roll out the update, these other companies will feel inspired to do the same. 
In the meantime, you can try out one of the solutions found on the internet. One Reddit user recommends attaching an epoxy resin sticker, like those you would find at a crafts store, over a Galaxy Watch's back sensor to fix the wrist detection problem. Smart rings are also an option. The third-generation Oura Ring can do more than just track someone's sleep patterns as it comes with a heart rate sensor plus a SpO2 sensor allowing for a "more accurate picture of your overall well-being."
While we still have you, be sure to check out TechRadar's list of the best smartwatches for 2023 if you're looking for a high-tech fitness companion. 
Source link