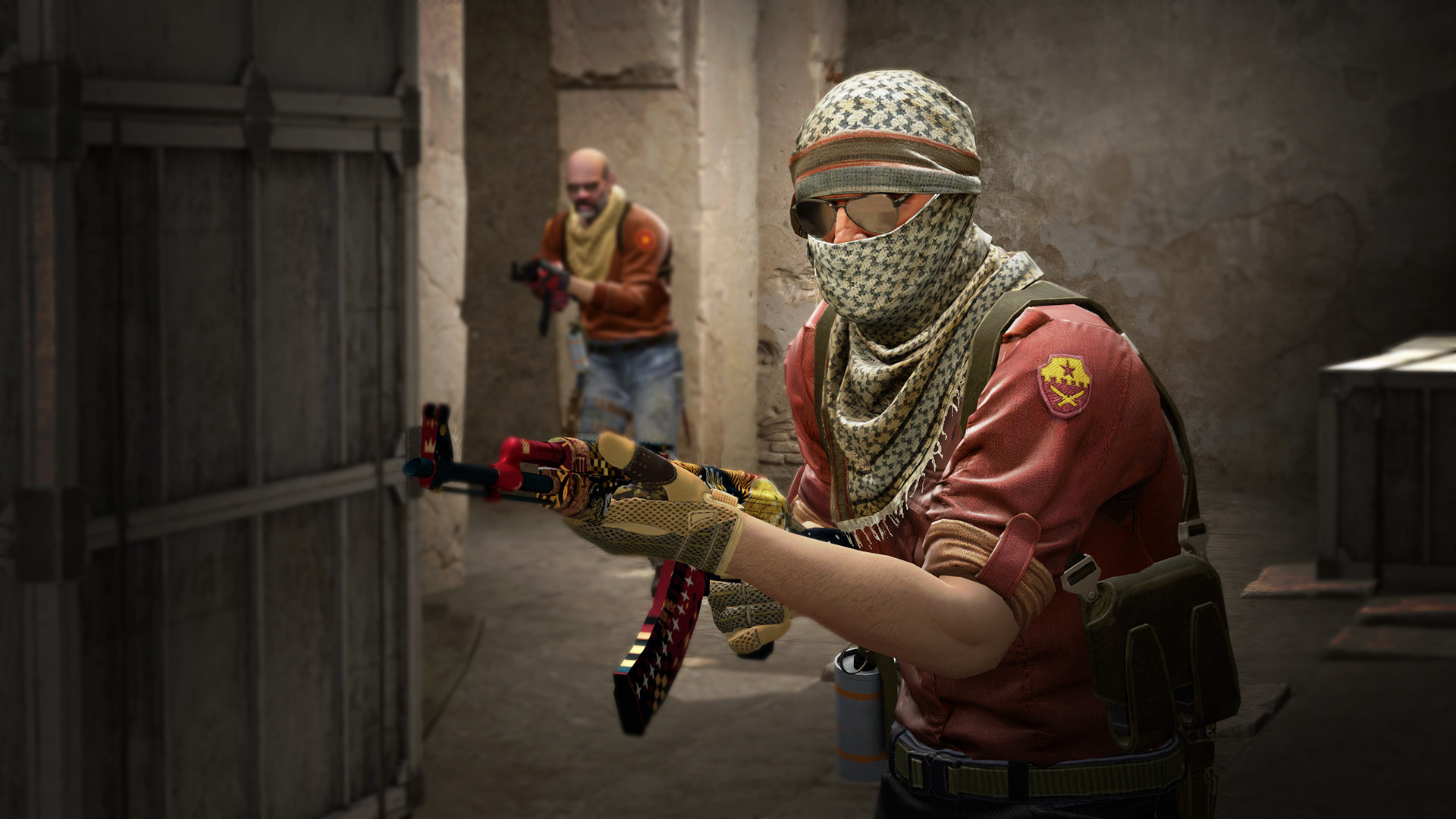 Valve has stepped in and banned around 40 CS:GO traders which allegedly have ties to gambling sites linked to a cryptocurrency laundering scheme. 
CS:GO is one of the best FPS games available on PC, however, its free-to-play status over the past decade has made it rife with legitimate and under-the-table moneymaking. As initially reported by Dexerto, Valve has banned some of the most prominent trader accounts for skins in the massively popular tactical shooter, including many linked to CSGORoll. On this site, players can spend real-world currency on in-game skins. 
A representative for CSGO Empire, a rival site, has shared the full list of banned traders in CS:GO. According to the tweet, it's believed that the ban happened because these retailers used: "illegal, unlicensed websites that engage in money laundering". It has been reported that these traders combined raked in around $12.7m (£10m /$AU19m) in crypto in the past month. 
The owner of CSGORoll has taken to Twitter in order to issue a statement denying that the money laundering scheme was the reason why these traders were banned. The post claims that: "I own a gamified skins trading platform, by law, this is not classified as a casino in our largest markets because we do not offer cash withdrawals." 
This was followed by: "Contracted skins suppliers are not allowed to play games on the platform, thus we can legally pay them crypto for their skins to always ensure that we have a liquid marketplace. This was all checked by lawyers years ago, and we keep ourselves up to date on modern regulations to always make sure that we are compliant with the law". 
Accounts that receive community bans are no longer able to trade items in-game, which means the state of these items worth millions of dollars is now in a state of purgatory. Despite its age, originally launching all the way back in 2012, CS:GO continues to have peaks of over a million players in a 24-hour period (via Steam Charts), being one of the biggest games on Valve's Steam client. A sequel, Counter-Strike 2, is expected later this year. 
We're hopeful that some of our favorite peripherals will be discounted during the upcoming Prime Day gaming deals, with many of our favorite Steam games selling cheaper in the Prime Day video game deals.