We didn't think a travel compact camera could get more luxurious and extravagant than the Leica Q3, a $6,000 / £,5300, fixed-lens, 60MP full-frame beauty that in our Leica Q3 review we described as "the most enjoyable, most powerful and most expensive compact camera available". But now the Phase One XC has landed, and upped the ante, big time.
The 150MP medium format XC has a built-in ultra-wide 23mm f/5.6 lens which makes it Phase One's first 'travel' camera, and compared to any of the best compact cameras it has more pixels and a bigger sensor. The other super-sized feature, though, is its price tag – it costs $62,490. That's more than a Tesla Model 3, and begs the question: how can such an expensive camera be a reality in 2023? 
Phase One is touting the XC's precision mechanics and ultra-large medium format sensor. At 53.4 x 40mm, it's much larger than the 44 x 33mm sensor used by other medium format makers like Fujifilm and Hasselblad, and in another league to any other travel camera.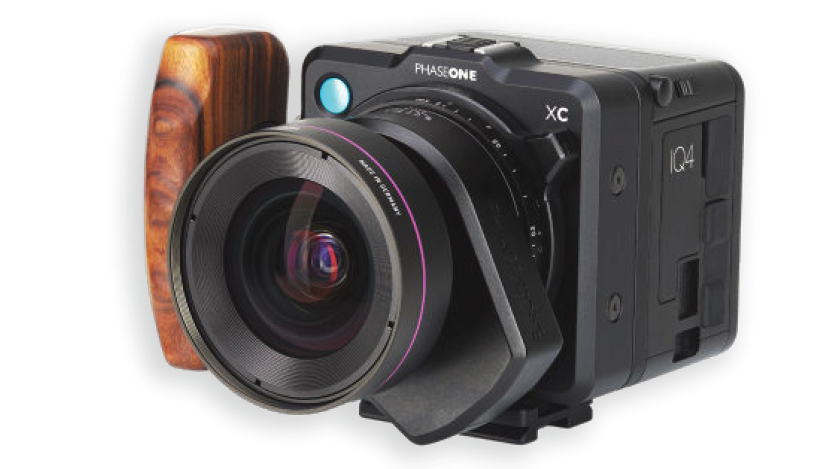 The IQ4 sensor's extra real estate means that its industry-leading 150 million-pixel resolution maintains a 3.76 micron pixel pitch (size) identical to that of the 60MP full-frame Leica Q3 and 100MP Fujifilm GFX100S and Hasselblad X2D 100C. Sensor and pixel size affect image quality in a number of ways, and Phase One claims the XC offers unparalleled color accuracy and 15 stops of dynamic range.
The Phase One XC is available with either a color or Achromatic (black-and-white) version of the IQ4 sensor. The XC is billed as being available direct from Phase One partners in very small numbers, with a list price of $62,490, which is around £50,000 or AU$95,000.
As niche as they come
Phase One says its aim with the XC is to create its "most compact digitally integrated camera to date", and that's certainly true compared to its other cameras, the XF and XT. We at TechRadar categorize cameras with a built-in lens as compact cameras, too, but calling the XC a travel compact camera is a stretch. 
As the diagram below demonstrates, the XC weighs 4lbs / 1,840g, which is similar to a full-frame mirrorless camera with a moderate zoom lens attached. 
It's box-like design is hardly pocketable either, but the striking wooden grip looks to provide a particularly firm hold. Images can be composed using the XC's 3.2-inch fixed rear touchscreen, but there's no viewfinder, which seems like a shame considering the camera's target audience of professional landscape and architecture photographers.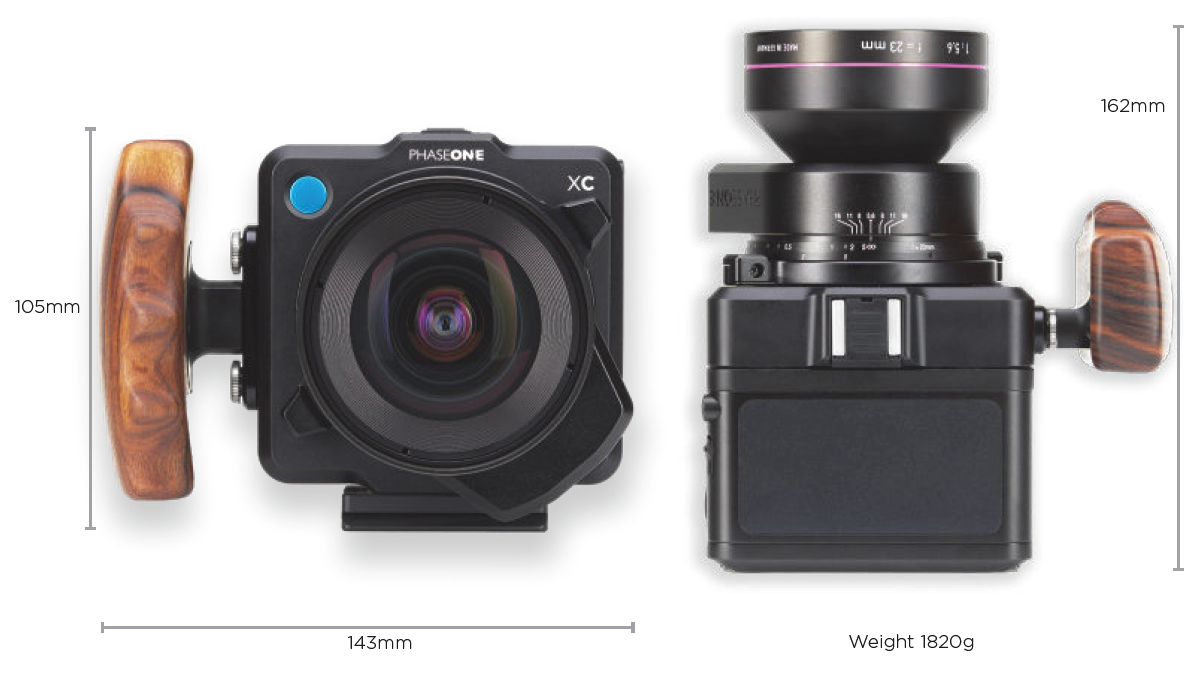 The lush new lens is the Rodenstock HR Digaron-S 23mm f/5.6. It's an ultra-wide manual focus only lens with gloriously oversized focusing clamp.
Going wide makes sense with such a high-resolution camera, because you can crop into the image and still get sharp detail. However, there aren't many photography genres beyond landscape and studio that the XC will be suited to, especially considering its shooting speed, which maxes out at a snail's-pace 2fps. It can't shoot video, either.
Its price and potential applications make the Phase One XC one of the most exclusive and over-the-top cameras ever made, and if nothing else it's certainly grabbed our attention. Hopefully one day we'll be lucky enough to get hands-on with it, and get a feeling for what makes the XC so special.
Source link