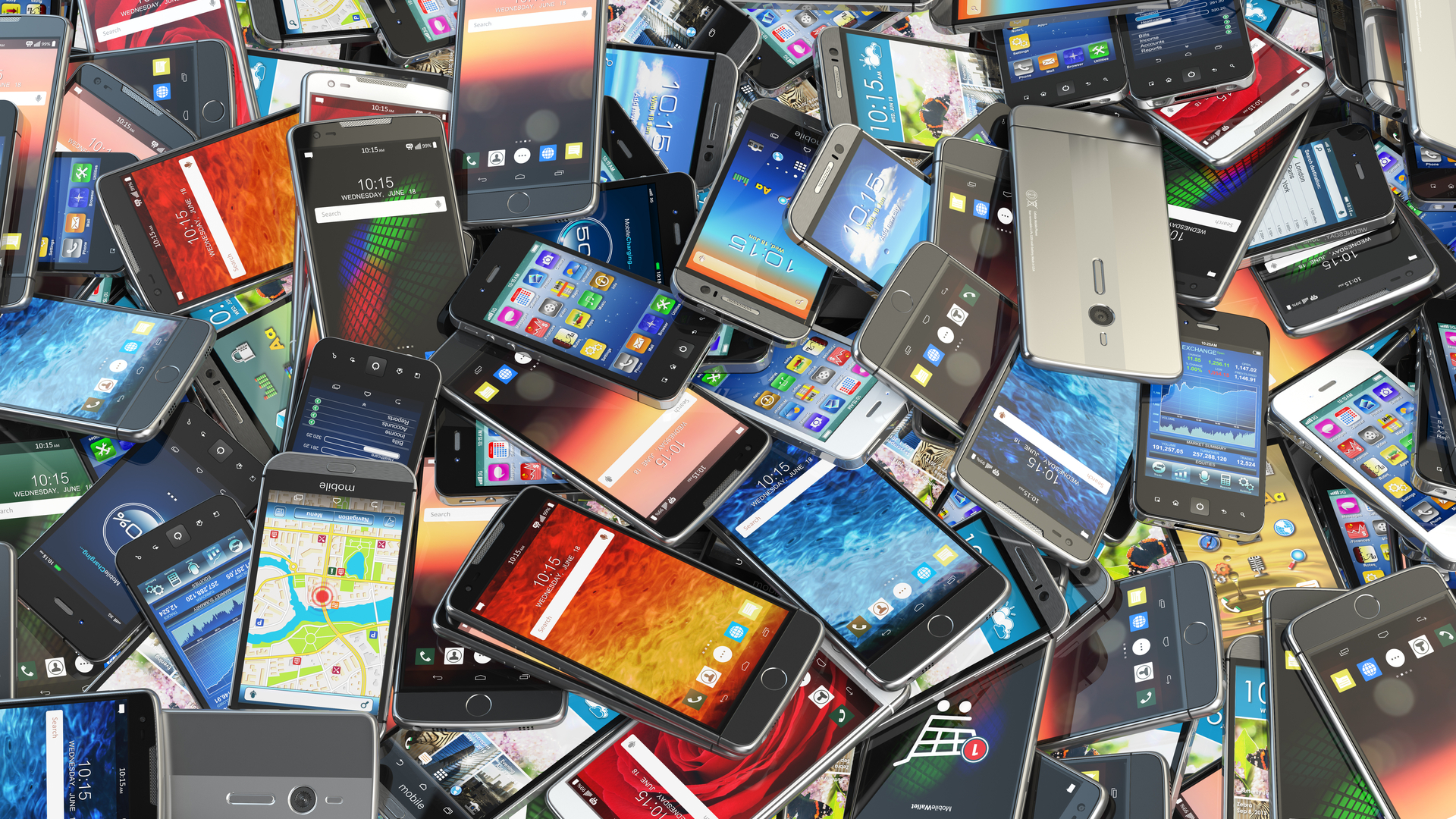 There are roughly five billion mobile phones consumers have replaced with newer hardware and are gathering dust in drawers around the world despite being a potential (and literal) goldmine.
The materials used to build these devices, including gold, palladium, silver, copper, and other rare earth elements, are worth around $8 billion, according to a new report published by the GSMA, an organization that represents the interests of mobile operators worldwide.
The report discusses a new set of "pace-setting targets", developed by the GSMA, and signed by 12 "leading" mobile operators around the world – BT Group, Globe Telecom, GO Malta, Iliad, KDDI, NOS, Orange, Proximus, Safaricom, Singtel, Tele2 and Telefonica. With these targets, the operators are looking to lean more heavily towards used devices, and create a more "circular" supply chain for smartphones, rather than the traditional "take-make-dispose" approach.
Reducing e-waste 
Two key targets were signed: to increase the take-back of mobile phones, and to boost the recovery of mobile devices and prevent them from going to landfill or incineration. For the first target, by 2030, the number of used mobile devices that the operators collect through take-back schemes needs to be at least 20% of the number of new mobile phones distributed directly to consumers.  
For the second target, by 2030, all used mobile devices collected through these take-back schemes need to be repaired, revised, or transferred to controlled recycling organizations.
The goal of the campaign is to reduce e-waste, and lower the cost of manufacturing.
GSMA says that the unused smartphones hold enough cobalt to make 10 million electric car batteries, for example. 
Whether or not the initiative gets any traction remains to be seen, but it's safe to assume it will. The market for used and refurbished devices has exploded in recent times, mostly due to the fact that the cost of living has risen substantially. Furthermore, new smartphones are being shipped with minimal upgrades, losing the "wow" factor with consumers which is necessary to motivate them to spend extra money. As a result, consumers are turning towards older models, used devices, and refurbished phones. 
Source link