Insta360 has upgraded its popular Go line, leveling up the tiny action camera's housing to feature GoPro styling, upgrading the video capture resolution, and featuring a flip-out full-color display for vlogging, while bringing back that super-convenient, thumb-sized magnetic body.
The Insta360 Go 2 launched at the beginning of 2021, and while we liked the super-compact form and magnetic mounting, not to mention the smart charging case, the lack of a screen was a serious limitation.
For 2023, Insta360 seems to have held onto a similarly-specced main camera, though has upgraded capture to 2.7K, and the audio to features two microphones, and the camera also supports 360º horizon lock too.
Go go gadget action cam!
The Go 3's a little heavier than its predecessor thanks to a higher-capacity battery, but before you get too upset, this trade-off bumps up recording time to 45 minutes, up from 30 minutes on the Go 2. Insta360 also promises up to 173 minutes of 1080p filming when the Go 3's docked in its Action Pod.
If you think action camera styling means action camera waterproofing – you're only partly right. The core mini camera module is waterproof up to 16ft (5M), but the Action Pod (its housing) is just splash resistant, up to IPX4.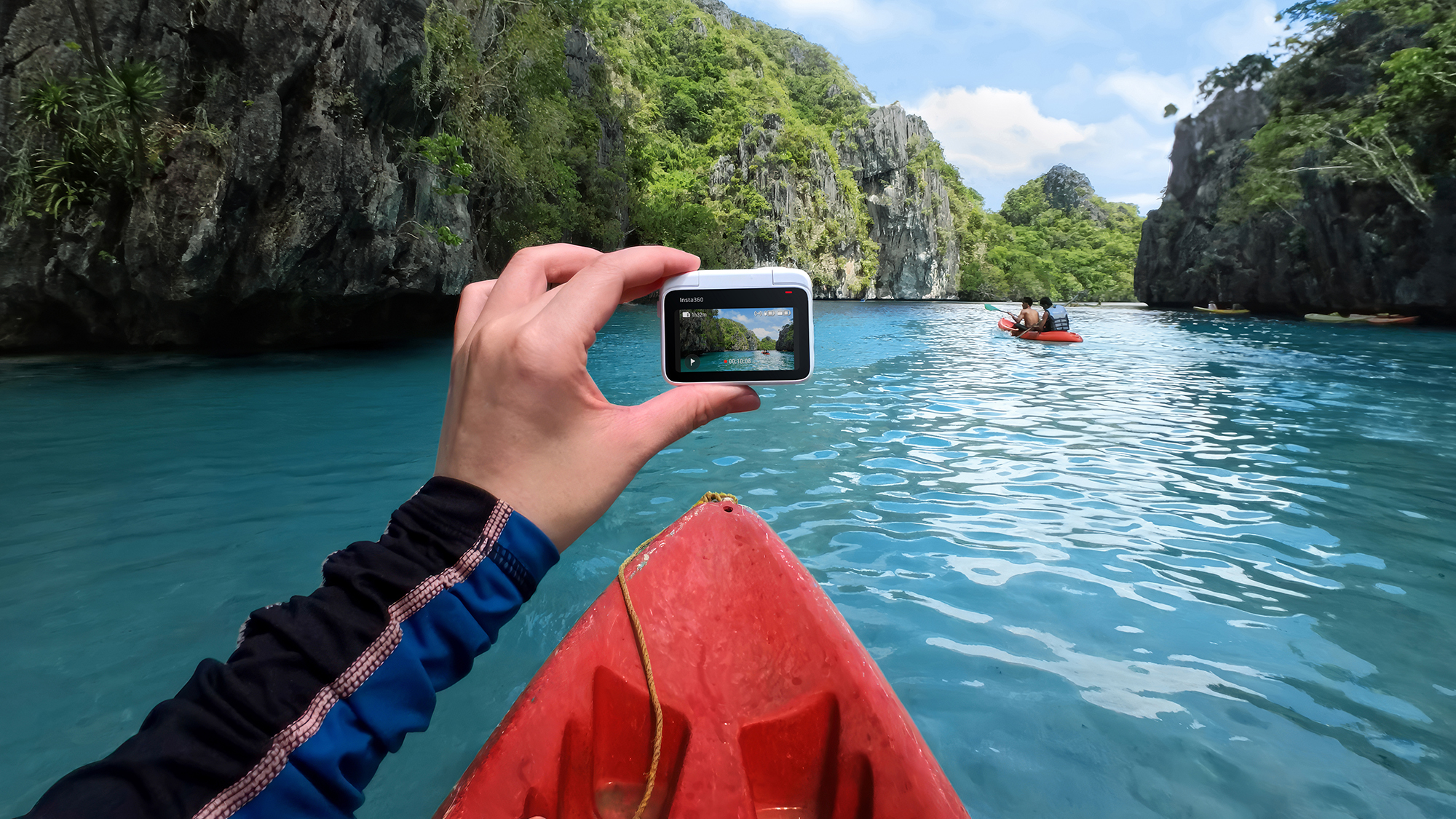 What the Go 3's housing does do is massively level up the interface, so you have a full touch display to interact with, making you far less reliant on the smartphone app. Better still, even when disconnected from your camera module, the Action Pod is a wireless control, so you can adjust settings and wirelessly capture content.
The Go series has represented decent value since it first dropped, and the Go 3 is no exception. In the box, you get a Magnet Pendant so you can mount the camera around your neck, an Easy Clip for hat or headband mounting, an adhesive Pivot Stand that doubles up as a 1/4" mount, and a removable lens, so you can easily swap it out with filters or even a new lens if your rough and tumble is a little too aggressive.
Will it work with my kit?
If you have a bunch of action cam mounts, you won't be able to dock your shiny new Go 3 without an additional purchase – you'll have to grab the Quick Release Mount which is a tripod thread / action cam two-in-one mount for the Action Pod. You can also pick up a Monkey Tail Mount, for some flexible GorillaPod style mounting, and even a Fetch Stick so you can play action camera catch with your pooch.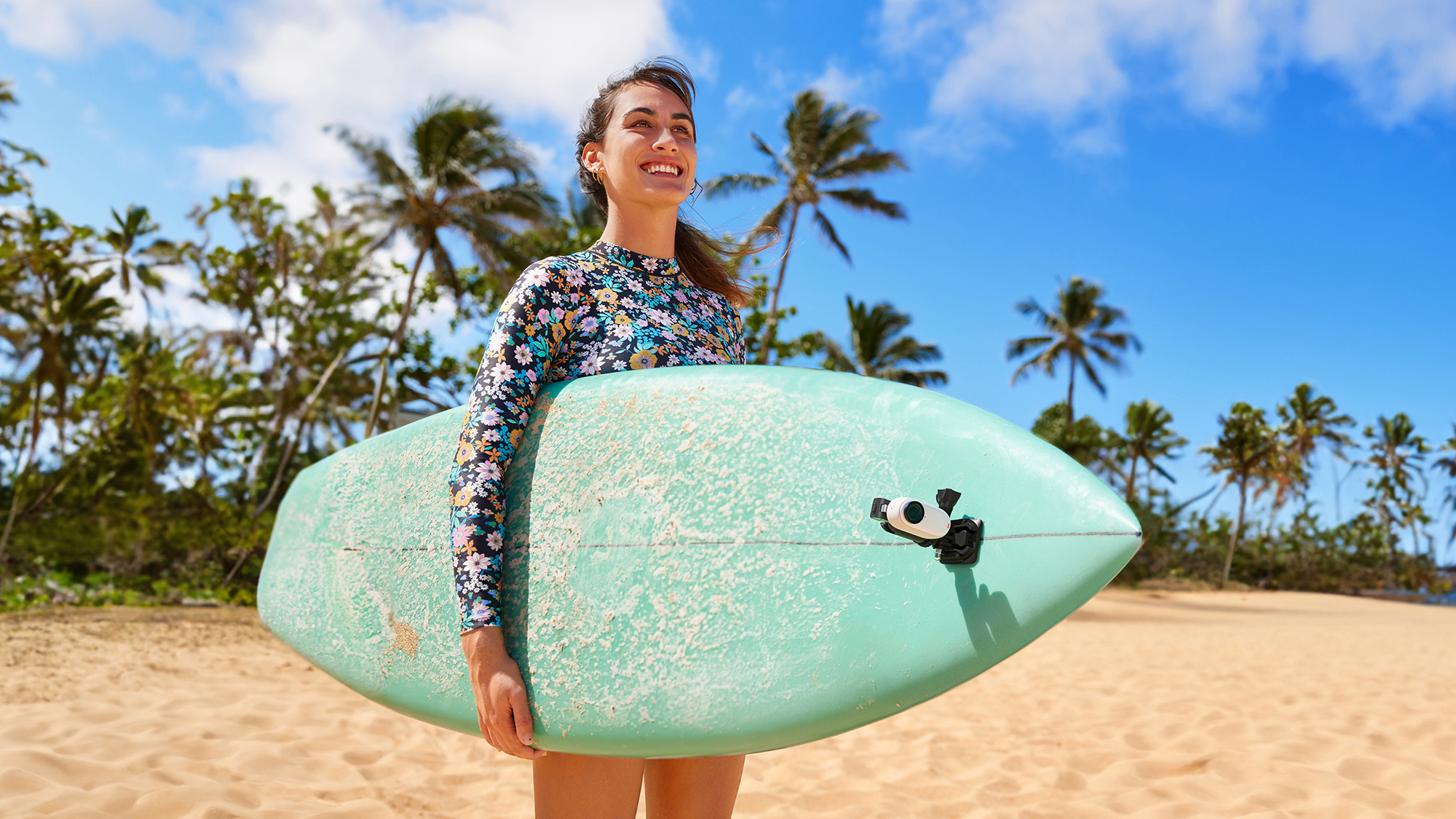 Available to order from June 27 2023, the Insta360 Go 3 is available in three packages – 32GB ($380 / £380), 64GB ($400 / £400), and 128GB ($430 / £430). Given this tiny tool doesn't have a microSD card slot like much of the competition, if you do pick one up, be sure to get enough space for the type of content you plan to capture, and if you're looking for a larger, higher-resolution alternative, read our guide to the best action cameras available now.
Source link