Meta is kicking off a sizable security update as the tech giant begins rolling out new parental tools to Messenger, Facebook, and Instagram.
The goal here is to give parents and legal guardians a lot more control over how their teenage children interact with these apps. Messenger's tools will be housed in the new Parental Supervision hub where users can learn "how much time their teen spends on" the platform, receive notifications whenever someone new is added to the contacts list, as well as dictate who can message them. Parents can restrict incoming messages to "only their [child's] friends, friends of friends, or no one". Parents will also be able to control "who can see their [kid's] stories" and get told whenever someone is reported on the account. Teenagers can change some of the security settings themselves, but if they do that, their guardians will get a notification informing them of any adjustments.
This first batch is currently "available in the US, UK, and Canada… with plans to [roll out] to more countries around the world in the coming months." Later on, Meta will upgrade Messenger a second time by adding time management tools to Parental Supervision.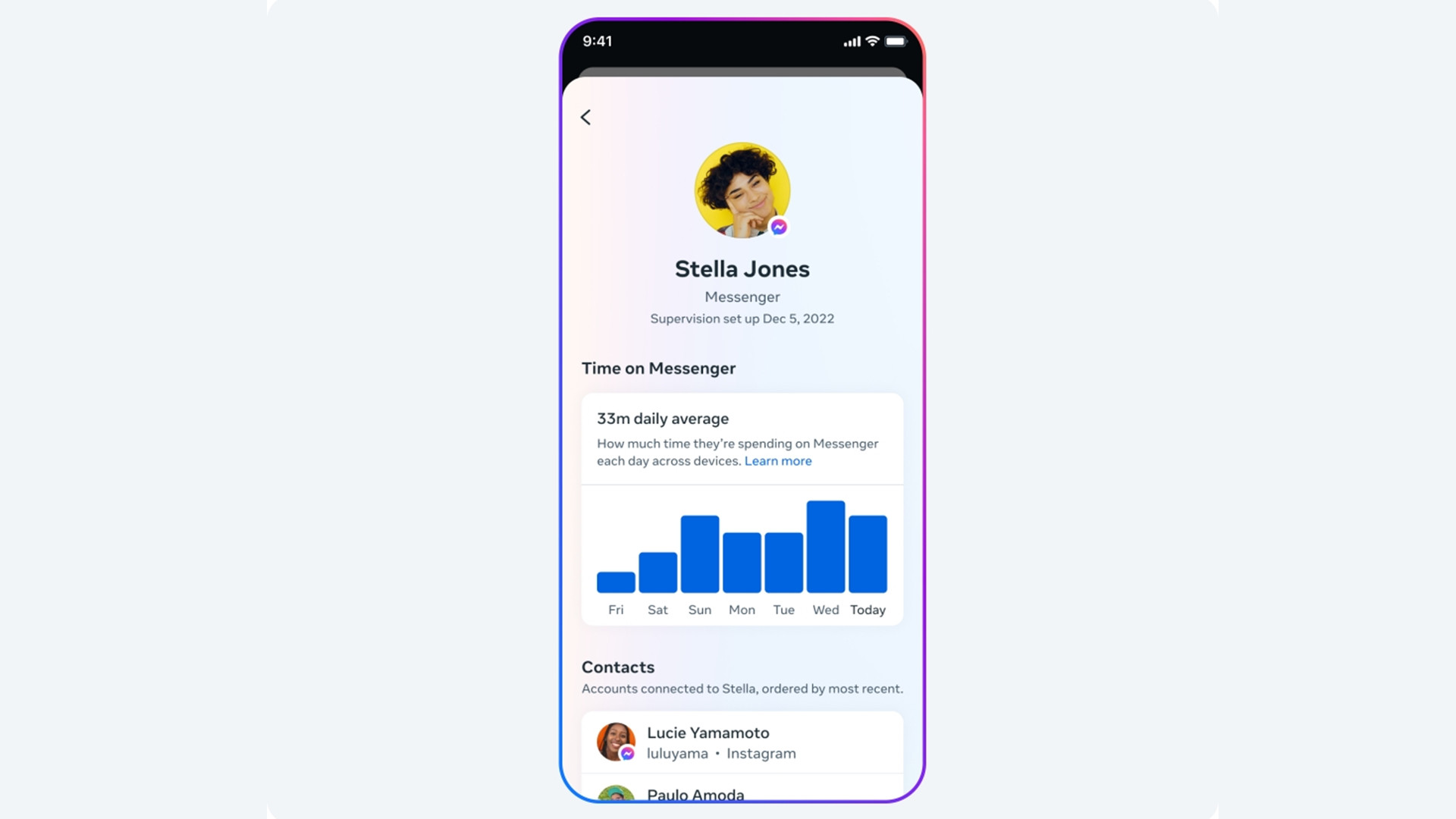 Increased transparency
Instagram's own Parental Supervision hub is getting an update similar to Messenger's as Meta seeks to improve transparency between teenagers and their parents.
Right now, the platform shows parents the accounts their child follows as well as who follows them in return. This tool is being expanded to display any mutual friends those accounts may share with your teenager. Additionally, whenever a minor blocks someone, a notice will appear recommending they add their guardian to help supervise the account.
Outside of the Supervision hub, Meta is testing a new privacy feature for Instagram where people must first send an invite before any messages can be sent. Those invites will be limited to just text – no images, videos, or anything else. It's unknown if everyone will get to try these out or just a handful of people, but hopefully, it launches globally in an official capacity soon. Speaking of global launches, Instagram's Quiet Mode, which turns off notifications for a more silent experience, is set to release in other countries sometime "[within] the coming weeks."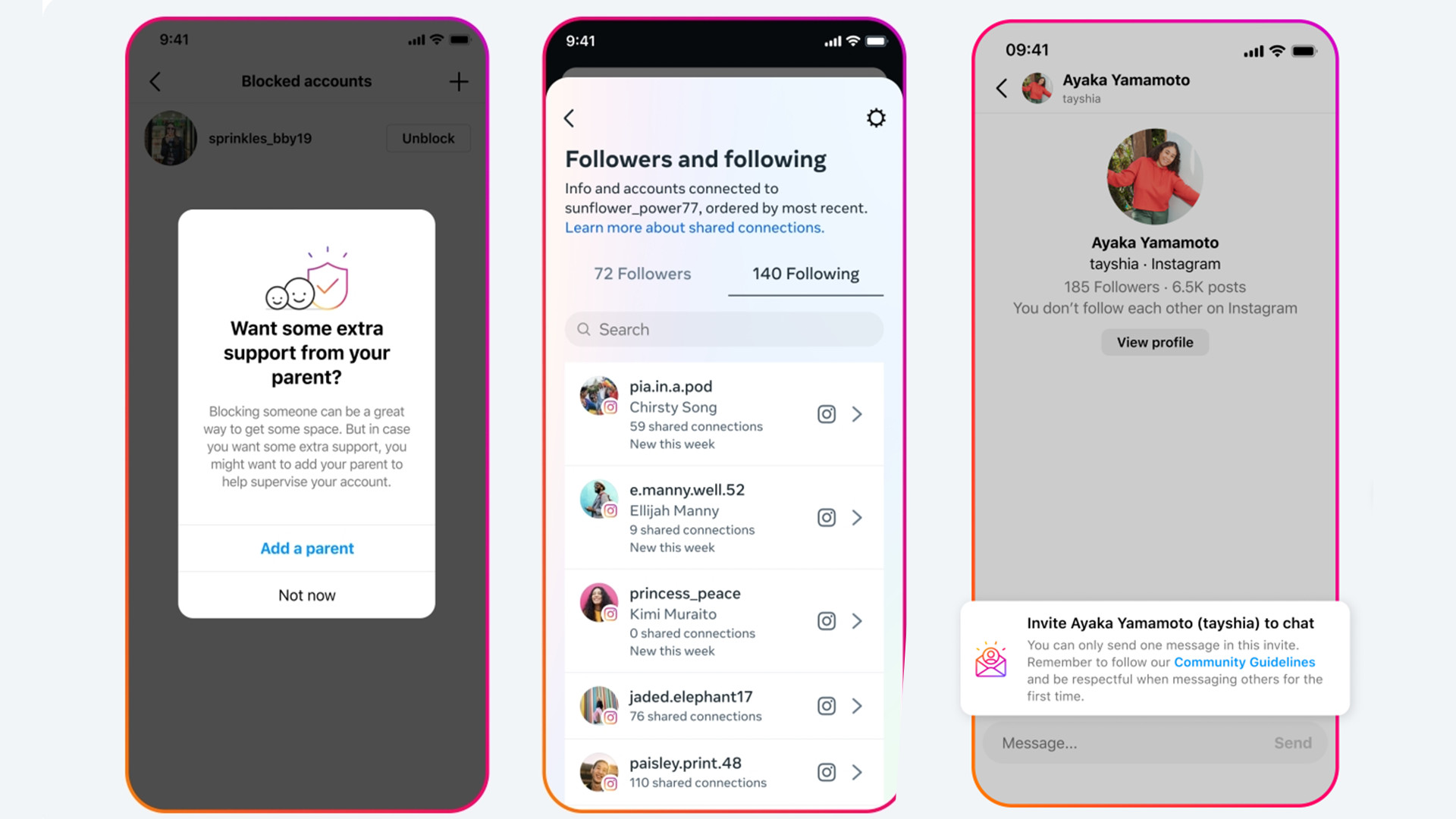 As for Facebook, Meta isn't doing much. The company seems to be content with simply bringing over the Take a Break tool from Instagram. According to the announcement, teens will get a notice telling them to take a breather from the app after 20 minutes have passed. Parents can also set daily reminders if they want to stay on top of things. Be sure to keep an eye out for the patch when it arrives. Updates usually release in waves so you may have to wait a bit. 
While these security upgrades are great, your child may have other apps on their smartphone that you're not aware of. Be sure to check out TechRadar's list of the 10 riskiest apps and sites for kids to learn more.
Source link