The Apple Watch Ultra is Apple's biggest and most powerful wearable, as well as one of our top picks for the best smartwatch you can buy right now. So when can we expect the Apple Watch Ultra 2 to land and how will it improve on the original?
According to rumors from Bloomberg's Mark Gurman, Apple is set to launch 18 new products over the next twelve months and, of course, new Apple Watches are on the cards. Two Apple Watch Series 9 models, as well as the Apple Watch Ultra 2.
This is good news considering we'd heard earlier this year that the Apple Watch Ultra 2 might not land until 2024 or even 2025. Although we don't have any official details about what the Apple Watch Ultra 2 will be like yet, the same rumors suggest it'll have an even bigger 2.1-inch screen than the current Apple Watch Ultra. 
It may also switch out the OLED screen of the original to microLED technology instead. But industry insiders suggest that development will arrive further down the line in the Apple Watch Ultra 3 or Apple Watch Ultra 4.
Details about the Apple Watch Ultra 2 might be sparse, but in the guide below we've collected together all of the most important rumors, as well as some of our best predictions about what to expect from Apple's next high-end wearable. 
Cut to the chase
What is it? The next top-end Apple Watch
When is it out? Possibly September 2023
How much will it cost? Probably at least $799 / £849 / AU$1,229
Apple Watch Ultra 2 release date
We might see the Apple Watch Ultra 2 in September, alongside the Apple Watch 9. After all, the original Apple Watch Ultra landed in September 2022, so September 2023 would seem obvious launch timing for the Apple Watch Ultra 2, especially since standard Apple Watch models have been releasing every September since the Apple Watch 2.
More specifically, it may well be announced in the first half of September, based on past Apple Watch releases. But this isn't a standard Apple Watch – rather, it's the beginning of a new line, so we can't be certain that Apple will treat it in the same way.
We did have reason to believe that we might not see an Apple Watch Ultra 2 until 2024 or even 2025. But it now seems like we'll see the Ultra 2 in September – even if it doesn't have the new tech and developments that might not arrive until later iterations.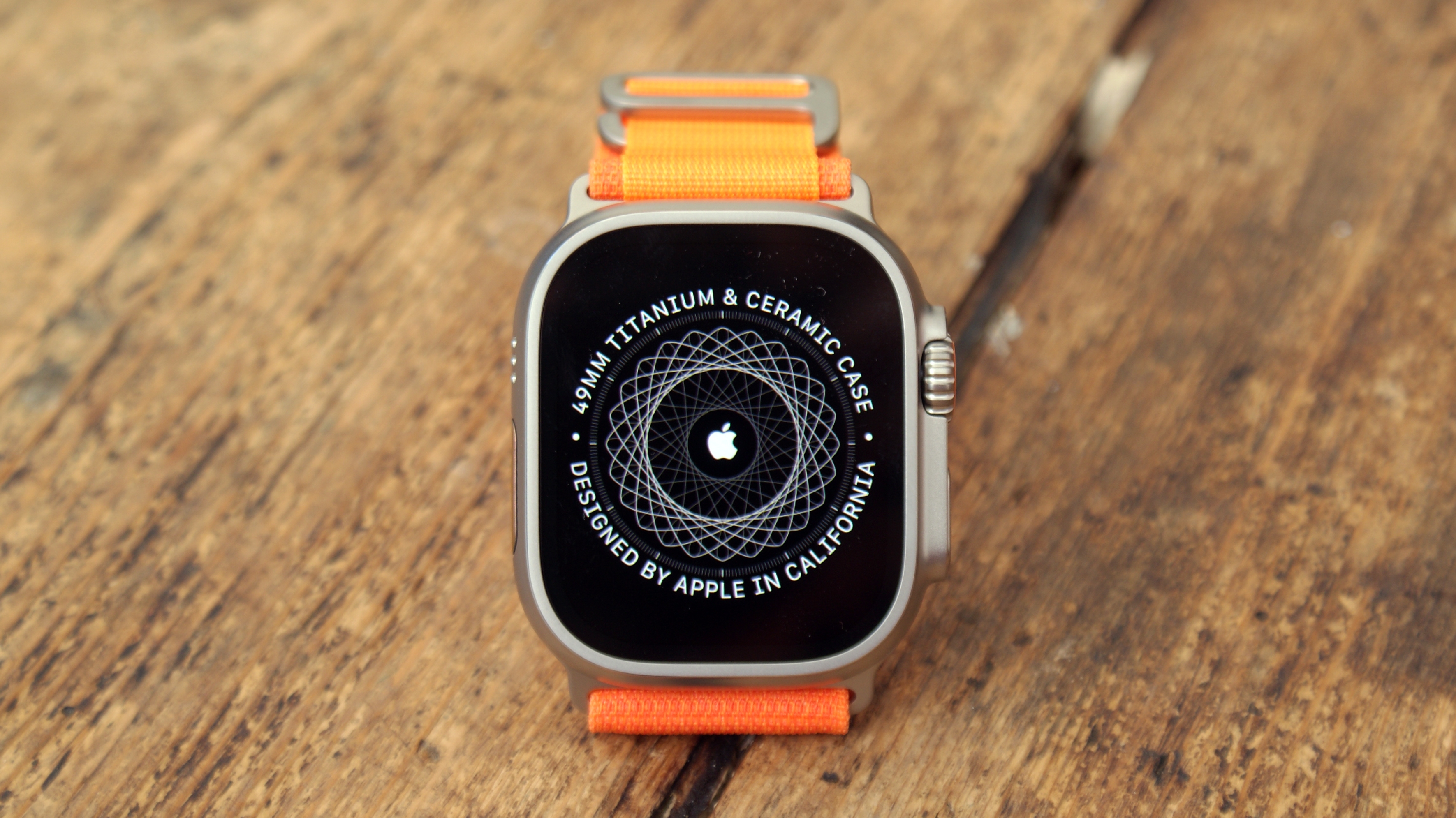 According to rumors from Bloomberg's Mark Gurman about all of the Apple devices expected over the next year, the Apple Watch Ultra 2 will land in September.
However, this hasn't been officially confirmed yet and we wouldn't be surprised if it didn't happen. After all, the Apple Watch SE line isn't yearly, with the Apple Watch SE 2 landing two years after the original model, so Apple may well do something similar with the Apple Watch Ultra.
Based on the first Ultra, these are big, flashy watches, with enormous price tags, so Apple may need come up with some noteworthy upgrades to justify its existence, which again suggests we might be waiting more than a year between them.
So despite these new rumors, there could actually be quite a long wait for the Apple Watch Ultra 2.
Apple Watch Ultra 2 price
There's no news yet on what the Apple Watch Ultra 2 might cost, but for reference the original Apple Watch Ultra is $799 / £849 / AU$1,229, so it's likely that the next model will cost at least that much.
If anything though, the price might rise, especially if we don't see it for a couple of years. A report from Display Supply Chain Consultants (via Forbes) suggests exactly that, citing new display technology as the cause.
Still, at least with the current model there's only one configuration, so if that's true of the Apple Watch Ultra 2 as well, then you won't have to pay ever higher prices to get more storage or the like.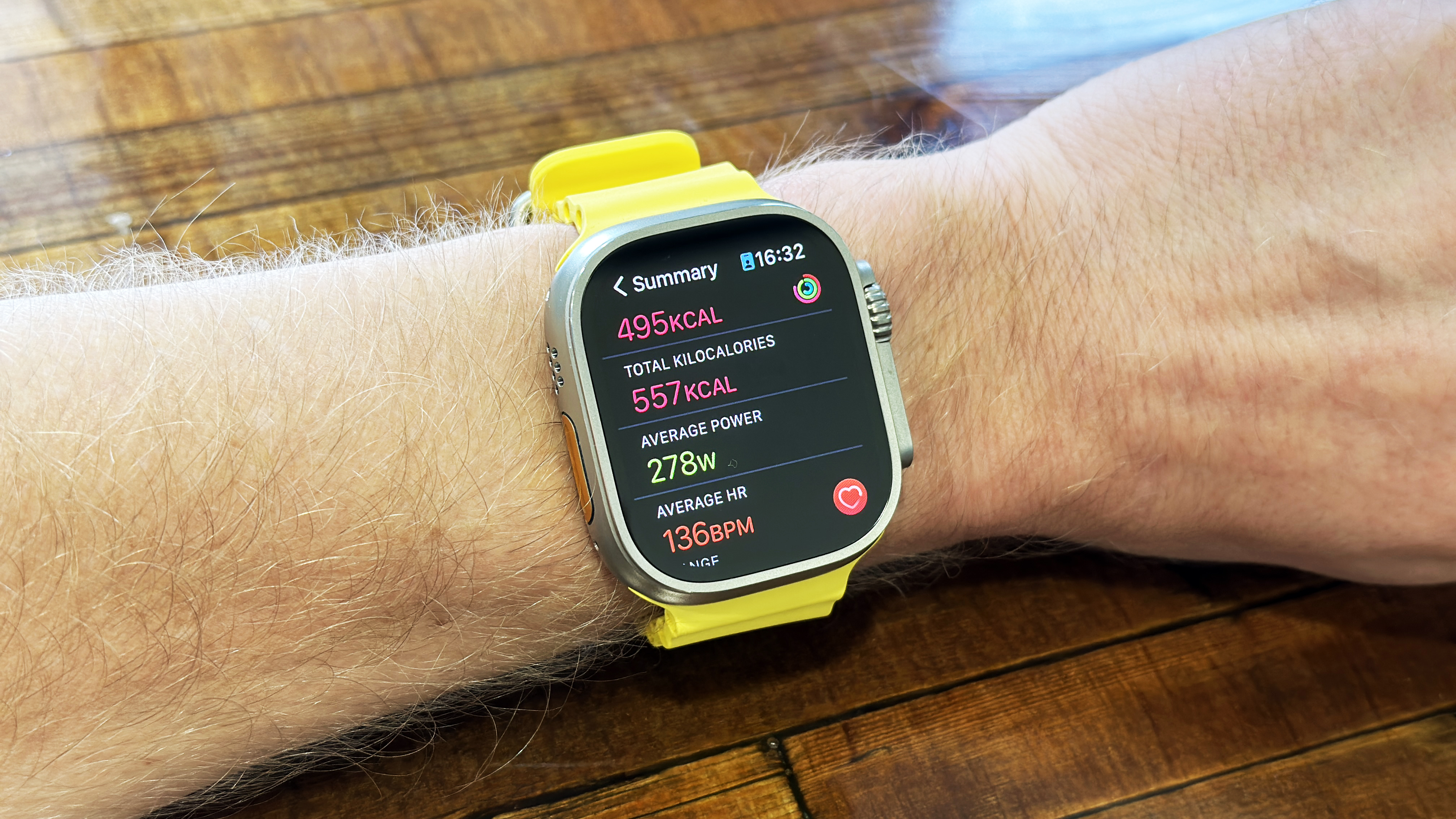 Apple Watch Ultra 2 news and leaks
If you thought the Apple Watch Ultra was big, with its 1.92-inch screen, then you ain't seen nothing yet, as a future Apple Watch Ultra could have an even bigger display, according to one leak.
This comes from DigiTimes, which claims (via BGR) that in 2024, Apple will release a version of the Apple Watch Ultra with a 2.1-inch screen. It will also apparently use micro-LED display technology, rather than OLED.
That latter change would potentially make the screen brighter, able to show more vibrant colors, and be easier to see at an angle than the current OLED display. According to a January 2023 report from Mark Gurman – a reputable leaker – which makes the same micro-LED claim, this would also make the display seem almost as if it's painted on top of the glass; a turn of phrase that we've heard tied to previous Apple products, when the company offered up its first iPad with a fully laminated display in 2014's iPad Air 2.
As for the size increase, a move from 1.92 inches to 2.1 inches might not sound dramatic, but for reference the Apple Watch 8 only has a 1.69-inch screen, and we noted in our Apple Watch Ultra review that it can feel gargantuan if moving up from an older, smaller model. So a further size increase is certainly notable.
Of course, it's not necessarily a bad thing, as we considered the Ultra's display a highlight overall, with its large size making it easy to interact with and clear to see.
As for whether this will happen, well, it looks fairly likely. As noted above, the micro-LED bit has been rumored elsewhere too, with analyst Jeff Pu (via MacRumors) recently making the exact same claim as DigiTimes; regarding both the size and tech changes.
While everyone else reported that the MicroLED Apple Watch would launch in 2024, we remained steadfast that it would be 2025, now essentially confirmed by its MicroLED supplier Osram: pic.twitter.com/gI9T6xcKfUFebruary 7, 2023
See more
That said, we might be waiting even longer than 2024 for a micro-LED Apple Watch Ultra, because Ross Young of the aforementioned DSCC (who has a good track record) claimed in a tweet that it won't happen until 2025; citing a report from the expected micro-LED supplier which mentions 2025 as when it will start getting serious revenue from the tech.
That doesn't necessarily mean we'll be waiting until 2025 or even 2024 for an Apple Watch Ultra 2 though, it might instead mean that it will be the Apple Watch Ultra 3 or 4 that has these upgrades.
Another upgrade we may see in a future Apple Watch Ultra model is the addition of a camera. Apple has been granted various patents over the years for Apple Watches with cameras, most recently one where the camera is on the bottom of the device, and paired with a strap that lets you easily remove the watch body from said strap when you want to take a photo.
However, a lot of patents never get used for commercial devices, so we wouldn't count on seeing this, and if it does happen there's no real indication that this system will be ready in time for the Apple Watch Ultra 2.