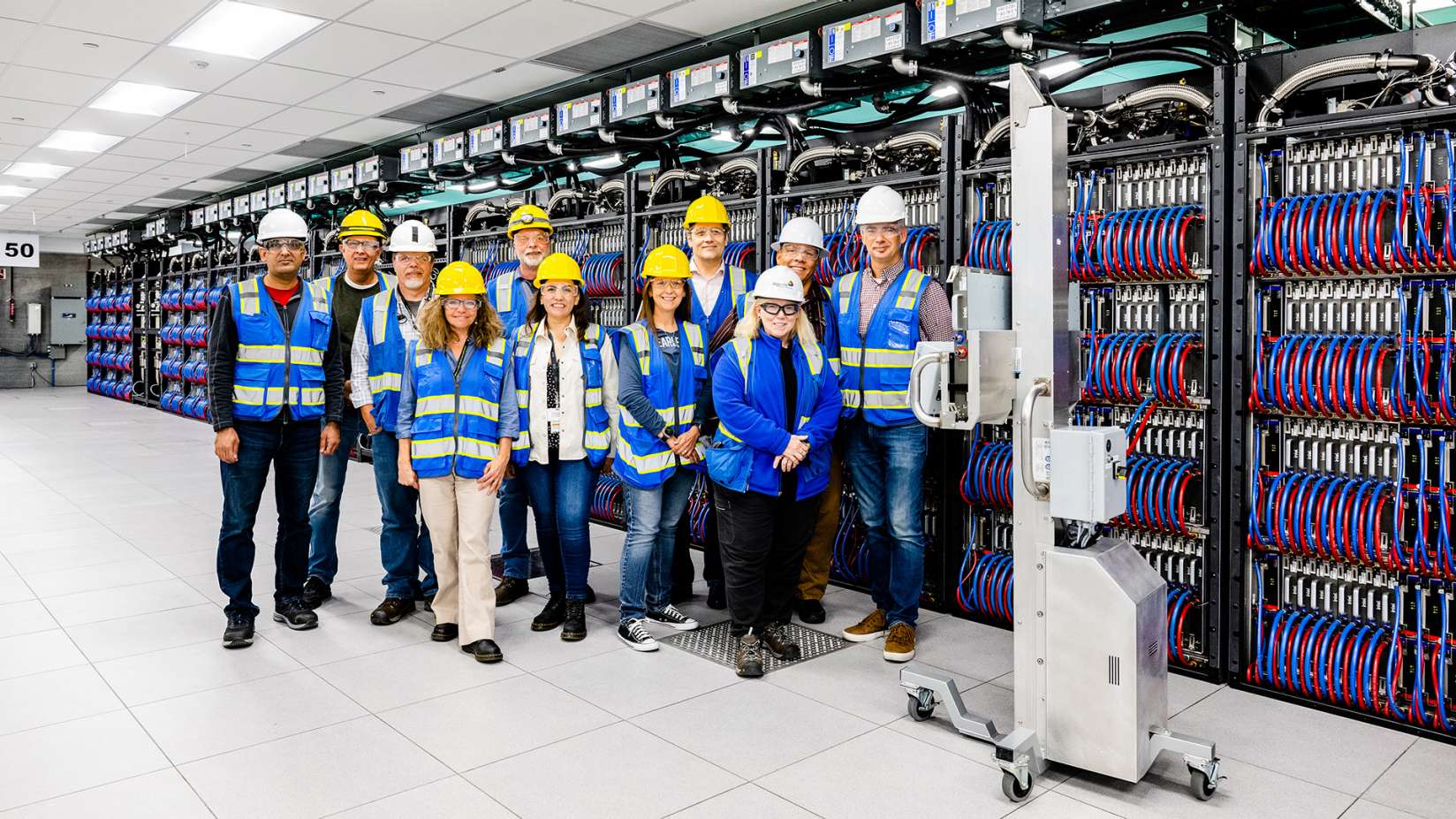 Argonne National Laboratory's most powerful supercomputer is now complete, and together with its creators, Intel, HPE, and the Department of Energy, it hopes to have it online by the end of this year.
According to the Lab, "Aurora will be theoretically capable of delivering more than two exaflops of computing power, or more than 2 billion billion calculations per second."
Thousands of chips are behind the astonishing performance figures, though with quantum computing looking to be fast approaching, this could indeed be a one-of-its-kind supercomputer that paves the way to the future.
Aurora supercomputer
No fewer than 10,624 70-pound rectangular blades make up the supercomputer, with the final one being installed successfully on June 22. Blades are housed in 166 racks, each accommodating 64 blades. Spread out across eight rows, the Argonne says that Aurora occupies a footprint the space of two professional basketball courts in its ALCF data center.
Each blade houses two Intel Xeon Max Series CPUs, six Intel Max Series GPUs, memory, networking, and cooling technologies.
ALCF project director for Aurora, Susan Coghlan, said: "We're looking forward to putting Aurora through its paces to make sure everything works as intended before we turn the system over to the broader scientific community."
Other headline figures include 63,744 Intel Data Center GPU Max Series 'Ponte Vecchio' and 21,248 Intel Xeon CPU Max Series 'Sapphire Rapids' processors, alongside more than 1,024 storage nodes totaling 220 petabytes in capacity and maxing out at 31 terabytes per second of total bandwidth.
Intel and its collaborators hope that all of this will enable more efficient and powerful supercomputing when it comes to running models to help solve the world's problems, such as tackling climate change and other anthropogenic matters.
In the meantime, Argonne National Laboratory associate laboratory director, Rick Stevens, said: "While we work toward acceptance testing, we're going to be using Aurora to train some large-scale open-source generative AI models for science."
Source link