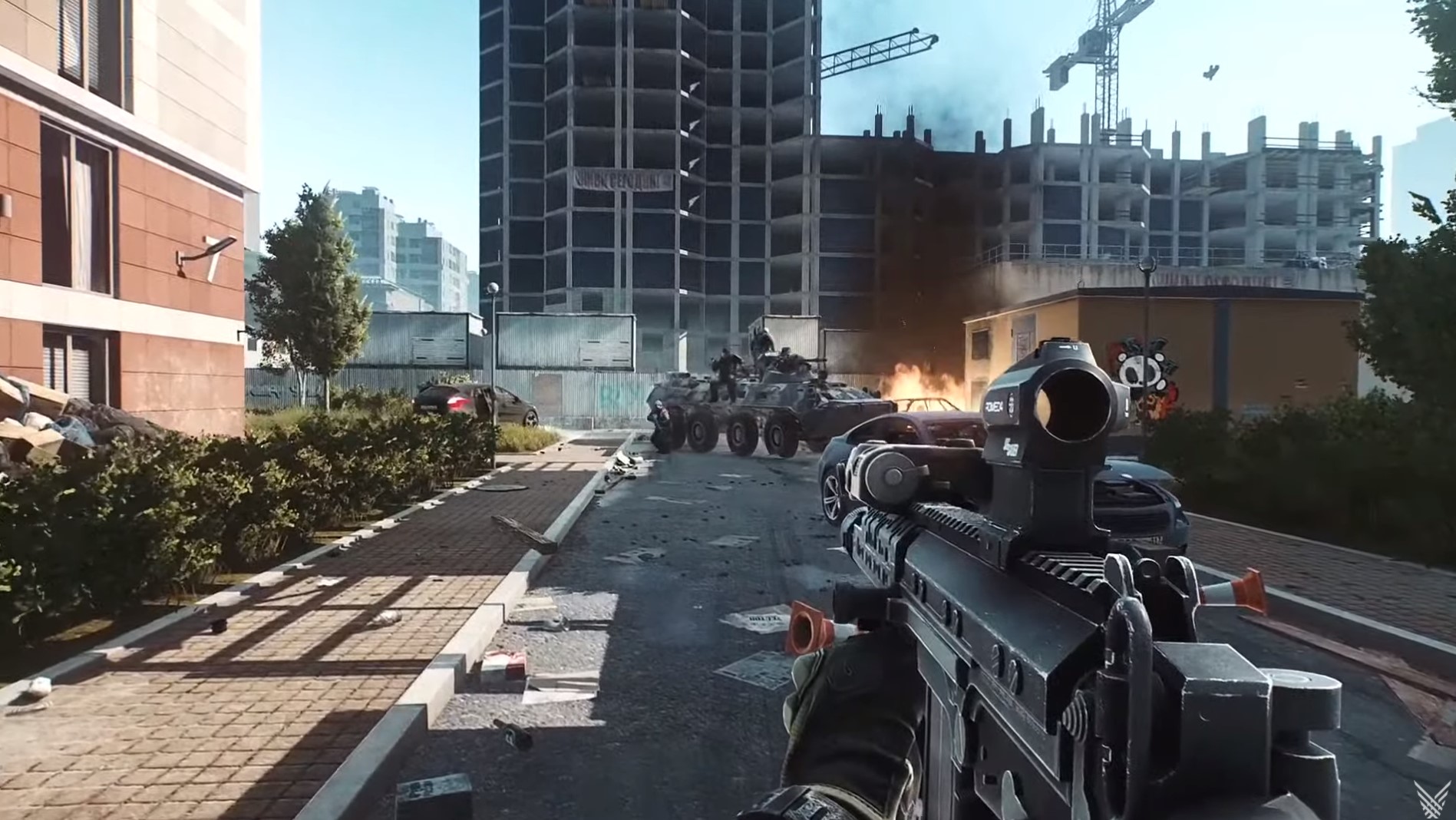 Escape from Tarkov is cracking down not only on dataminers, but also any "personalities" – which likely means community users and content creators – who publicize them.
Developer Battlestate Games posted an "official statement" to its social media channels just ahead of the weekend, confirming it will "start taking action towards" anyone who datamines or shares datamined information from here on in, including bans and "platforms getting involved". 
"Throughout the past few years, there was an increase of datamined information circling around various websites as well as accounts on social media," the team explains in the lengthy statement. "While some players believe that the developers of Escape from Tarkov are not sharing information about hidden changes of the game, we also would like to remind that any data retrieval without official permission is a direct breach of […] the license agreement.
"We also would like to break down some popular misconception[s] on why datamining is good from [the] players' perspective and help you all better understand why further changes are necessary."
Official statement from Battlestate Games on illegal datamining of the information #EscapefromTarkov pic.twitter.com/EBoXFs7G6yJune 23, 2023
See more
The statement then defines what the team means when it talks about the differences between leaks and teasers, calling the former the "illegal infiltration of in-game code and databases in order to extract information that is intentionally hidden from users".
"From the time of this statement being published, we will start taking action towards all the personalities sharing the datamined information," the statement adds. "This will result in all the in-game accounts involved in datamining and/or sharing data originating from datamining being banned and platforms getting involved receiving warnings.
"We do this for the majority of our community who want to enjoy the events, the game and the development of it, as the company intended. We thank you for all your ongoing support and are looking forward to the future of Tarkov and your part in it."
As you may well expect, the statement has caused quite a stir in the Escape from Tarkov community, garnering almost 2000 comments on Twitter and Reddit combined. 
"We will continue to work in the direction of transparency and share the information about the changes and updates with the amount of the information we believe will be enough for players to stay up-to-date with the recent flow of the development."  
Last month, Battlestate Games deployed a technical update for Escape From Tarkov that fixed several long-standing technical issues in the game. 
Most long-term players would appreciate the full rework of flashlights. Weapon-mounted torches will no longer shine through walls and other obstacles, flashlights will no longer flicker while they're turned off on your back – "something that has got many unaware players killed", according to Jake Tucker – and the brightness and beam range of flashlights has been "fixed", whatever that means.