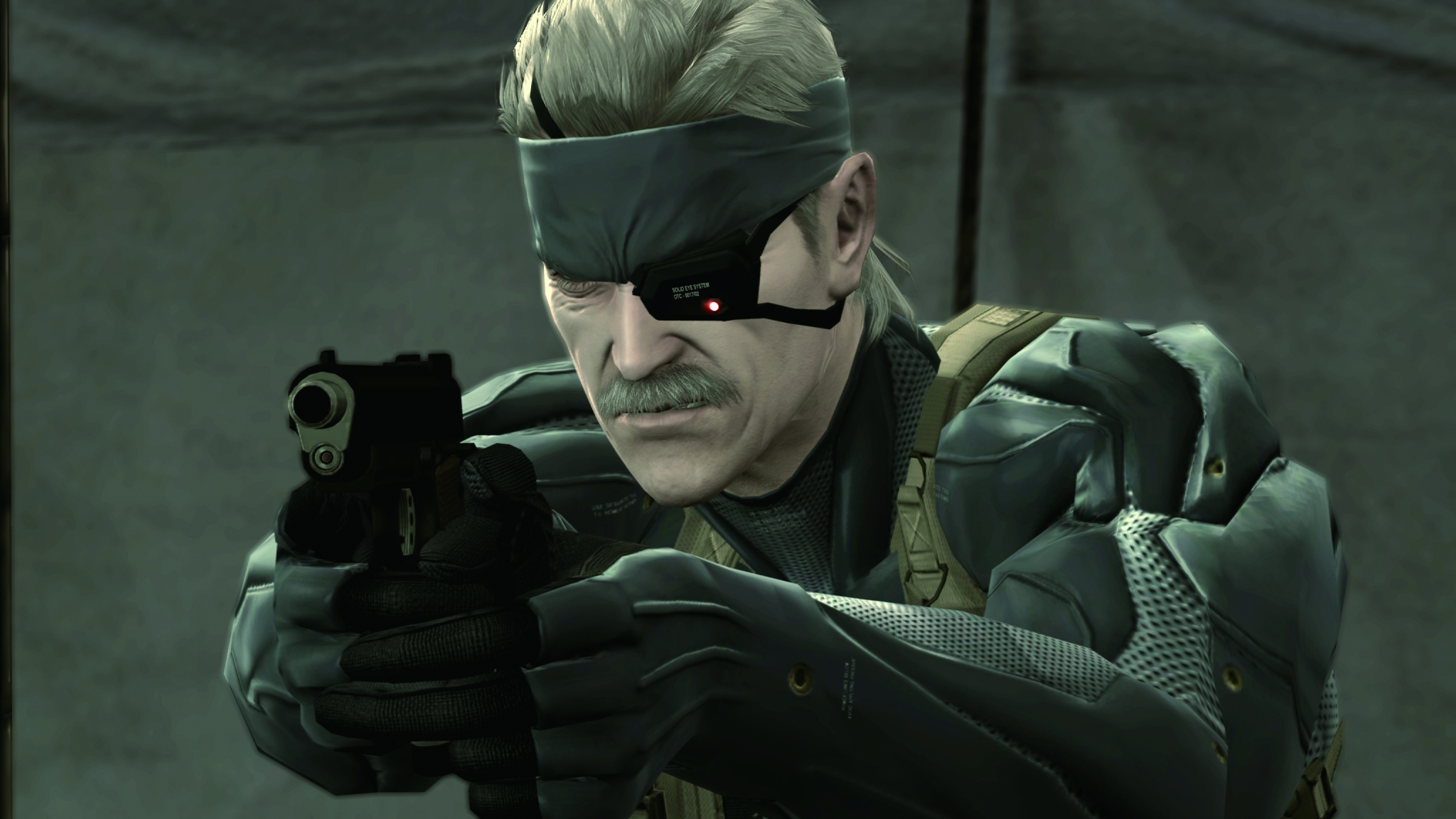 It looks as though Konami's own website may have indicated that Metal Gear Solid may finally – finally – be coming to another platform (or several) that isn't the PlayStation 3.
As spotted by Twitter user @Nitroid and picked up by IGN, Konami has added buttons as placeholders for Metal Gear Solid 4 (as well as The Phantom Pain and Peace Walker). These buttons are enough to exite an entire fanbase as people theorize that it means that MGS4 has the potential to come to PS5, Xbox Series X|S, PC, and Nintendo Switch.
As Nitroid points out, this isn't totally conclusive in and of itself, but the fact that the Konami website's history section was so heavily updated for the Nintendo Direct announcement may mean we'll be seeing this sooner rather than later.
The new Metal Gear Solid website added buttons to the timeline for the games in Master Collection Vol. 1, but if you inspect the page, there are placeholder buttons for MGS4, Peace Walker, and MGSV as well.Very interesting. pic.twitter.com/V0ezMHdpcTJune 21, 2023
See more
It would be terrific to see MGS4 on next-gen consoles. The iconic stealth-action game  was the best looking and had the biggest budget of the series, and it showed. It was rich with humor, imagination, and geopolitics and history. It would be amazing to see this title come to modern audiences and not be locked away on older consoles like Bloodborne. 
As for Peace Walker the title launched in 2010 as the fifth installment in the MGS series made for the PlayStation Portable specifically and launched on the PS3 and Xbox 360 as part of the Metal Gear Solid HD Collection.
The Metal Gear Solid Collection Vol. 1 launches October 24, 2023. It will include, Metal Gear Solid, Metal Gear Solid 2: Sons of Liberty, Metal Gear Solid 3: Solid Snake, Snake's Revenge, and even a ton of new material and a soundtrack. 
This new volume is the best way to get to relive the best Metal Gear moments and distract yourself from the unlikely possibility of Metal Gear Solid 6 releasing anytime soon.