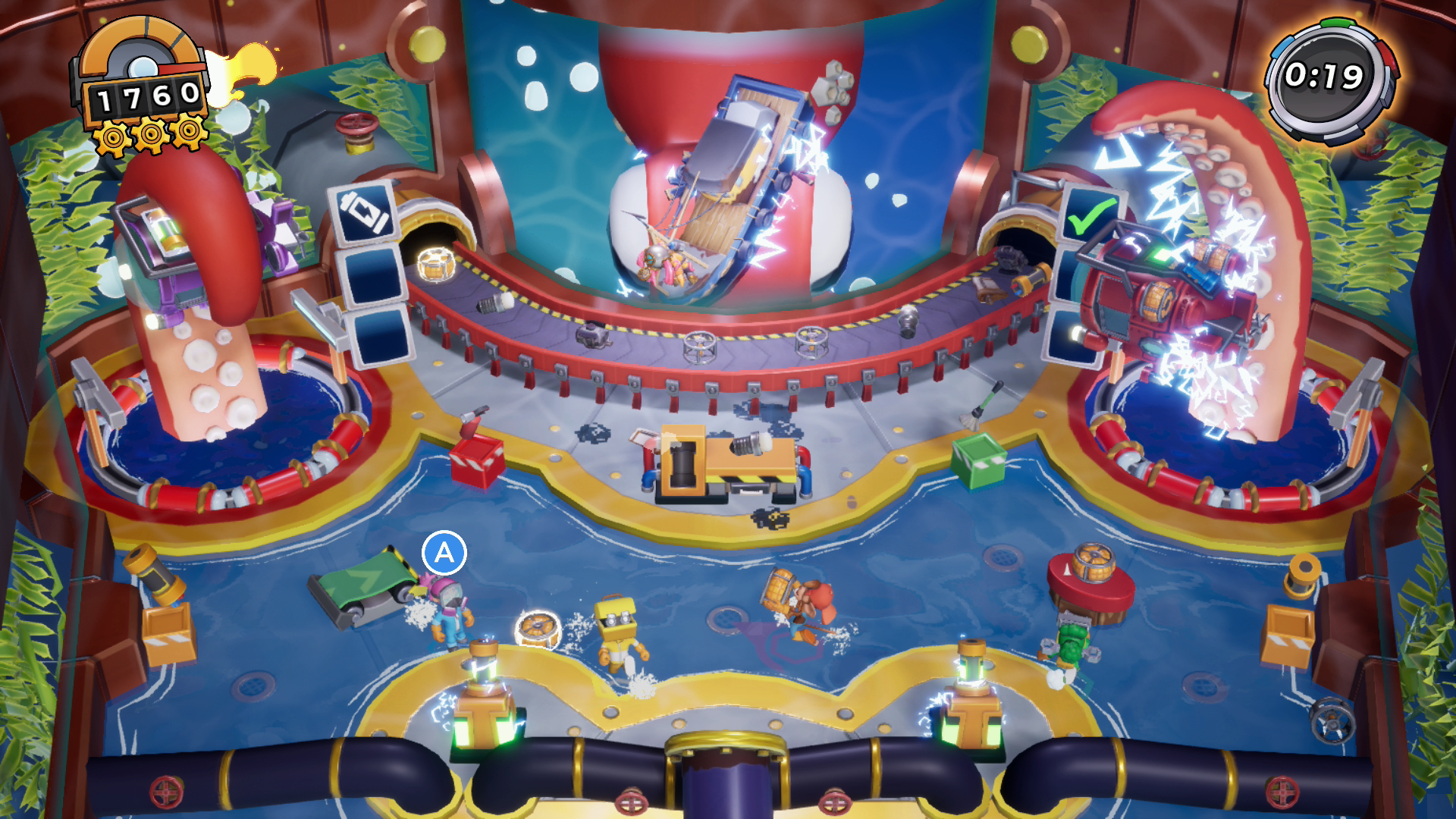 The mechanically-minded couch co-op, Manic Mechanics is set to release on the Nintendo Switch and is available to pre-order right now on the Nintendo eShop. 
The chaotic co-op will be available to play on the Nintendo Switch come July 13. The aim of the game is to fix as many vehicles as possible, whether that includes, cars, choppers, tractors, mini-subs, or UFOs. Players will have to complete "intricate mechanical processes" while dealing with exploding tires, alien abductions, fuel spills, and even stampeding cows. 
Manic Mechanics is from 4J Studios, the team that brought Minecraft to consoles. The couch co-op is its first venture into game development. "When we decided to take 4J to the next level by publishing our own games, our aim was to create 'games for everyone' – and I don't think we could have found a better way to start that journey than with Manic Mechanics," 4J Studios' chairman, Chris van der Kuyl said. "Manic Mechanics is great fun in single-player mode, but it really comes to life when you bring your friends and family into the chaos."
Manic Mechanics' mirrors the classic co-op title Overcooked 2 in its style and goal. Like the famous cooking game, Manic Mechanics sees players travel to up to five locations and traverse various tricky obstacles while completing tasks. 
It looks like a great game to play with friends, however, we can't guarantee that you'll stay friendly after you've finished playing this chaotic co-op. It can get pretty intense when you're rushing around the kitchen fighting falling floors, furious winds, and bubbling lava. Overcooked 2 easily makes it on our best indie games list so here's hoping Manic Mechanics follows this trend. 
The trailer for Manic Mechanics looks fantastically intense and hilariously fun, if you're in the mood for more friend-focused fun then check out our best co-op games list.
Source link